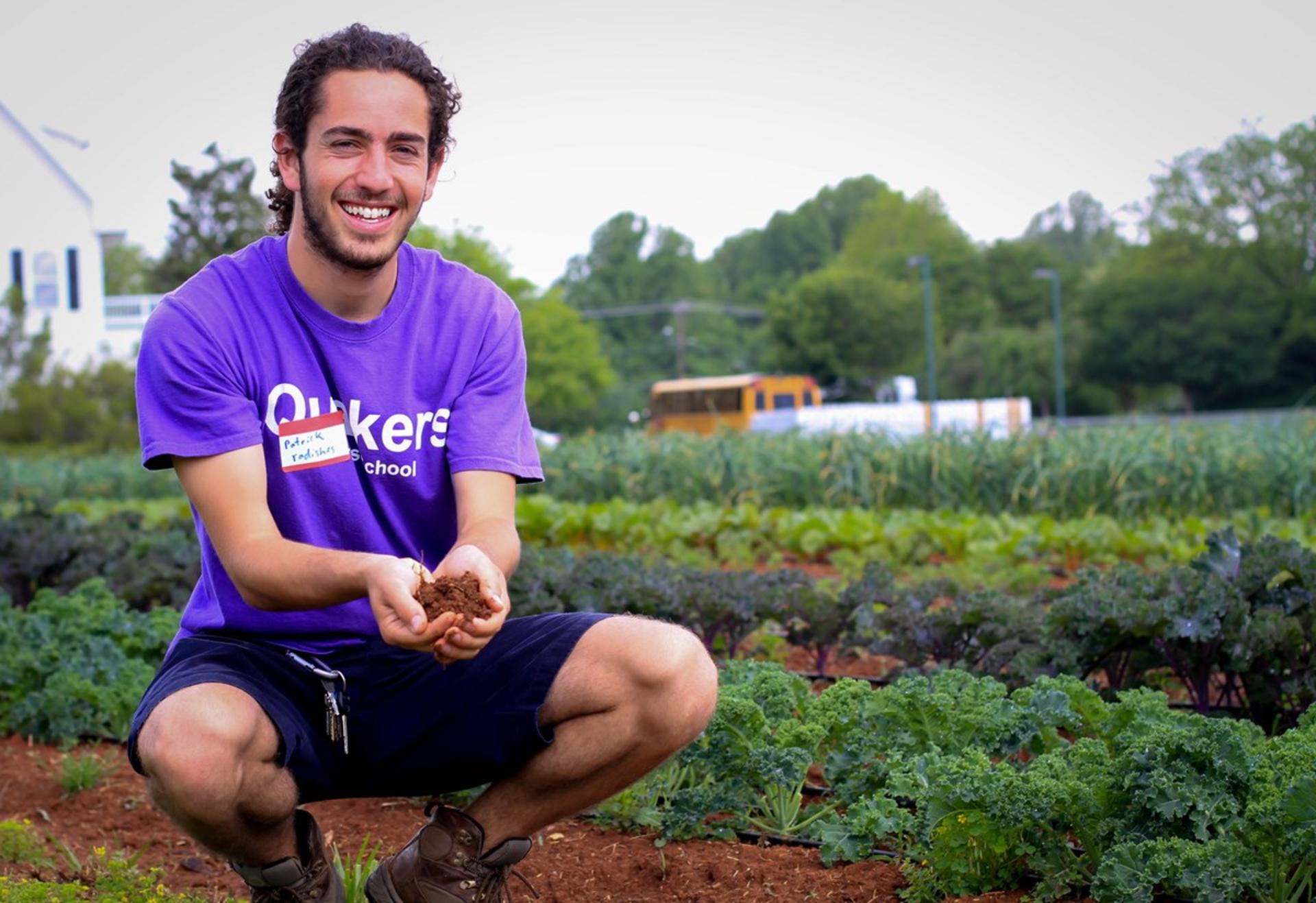 With a knack for gardening and a passion for cultivating language skills and confidence in young children, Patrick Nachlas '17 has quite the green thumb.
As co-coordinator with Veronica Zambrano Coffie '17 at the Newcomers Garden Project this school year, he developed lesson plans and taught gardening and English as a second language to immigrant and refugee students in Guilford County.
The project is organized through the Bonner Center at Guilford, and it helps students new to Guilford County and the English language make the transition into public schools.
"This has been an awesome experience," he says. "I've learned to plan lessons. I've written two different grant applications. I've gotten experience working with immigrant communities and gained my own abilities in the garden."
Patrick's dedication to the cause landed him his coordinator job. By showing up consistently to plan lessons, and through his established connections with the Food Justice Club, he was able to make himself an invaluable part of the program.
"Guilford prepared me for this experience by prepping me to work with immigrant communities. Bonner trained me to be culturally sensitive in my work. Also, a lot of my previous gardening knowledge I accrued through working at the (College) farm and while I was abroad in Ghana," he says.
Patrick will be taking a year to travel and work after graduation before applying to graduate programs in sustainable development. He may also continue to incorporate teaching into his career, pursuing programs abroad to teach in Spanish-speaking countries. Whatever he does, his love of food justice work will continue to inform his work.
---