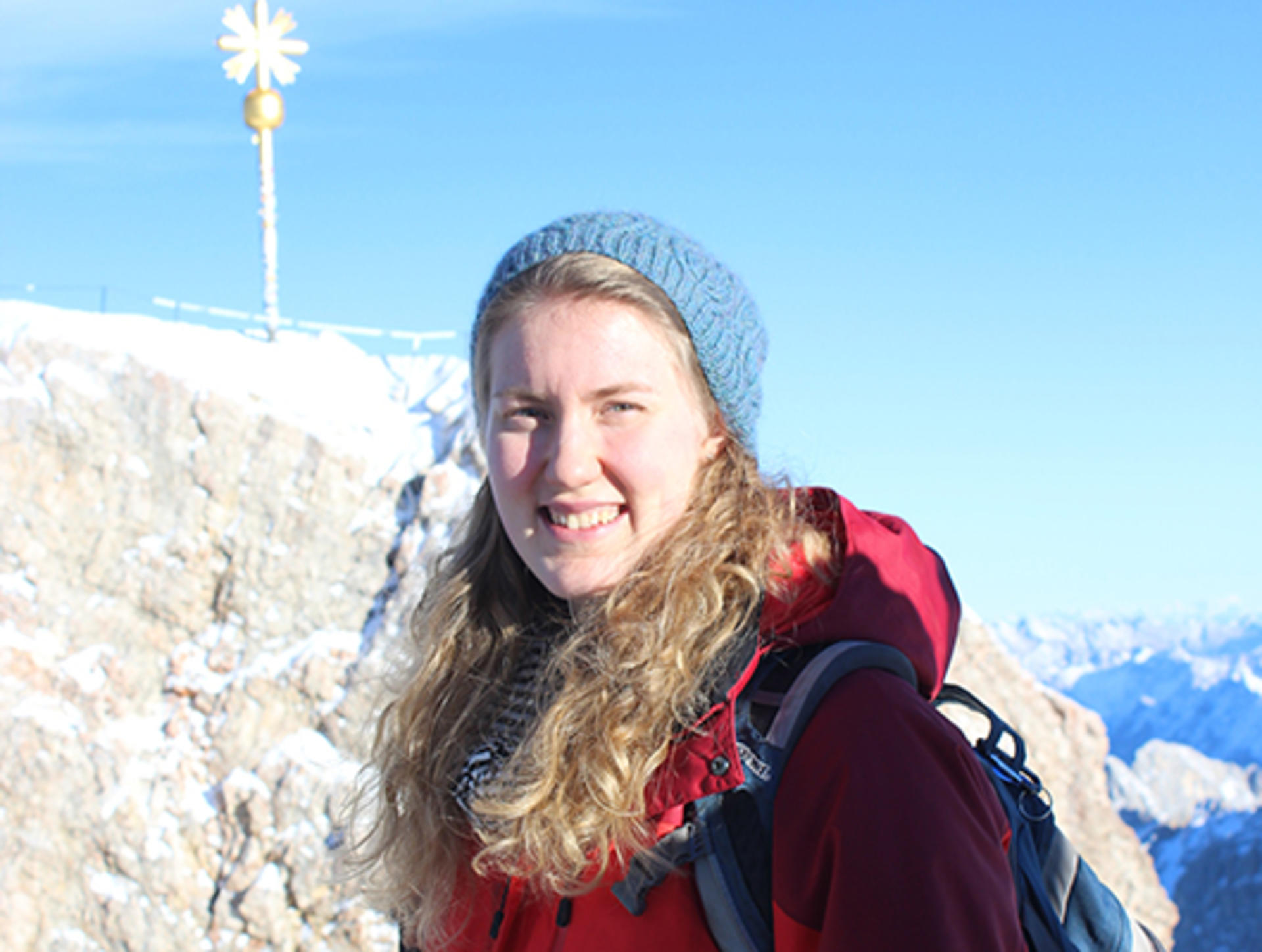 Hannah Brewer Jensen '17 has been awarded a Fulbright Teaching Assistant Award to Germany for the 2017-18 academic year.
"I'm thrilled to return to Germany, a country and people I have grown to love and admire, and I hope to continue the tradition of sharing experiences and exploring knowledge in a passionate, engaged and intentional way," Hannah says.
Hannah is also this year's winner of the Outstanding Student of Advanced German award and serves as German Club President. She's completing her senior thesis for departmental honors — a 30-page thesis and annotated bibliography, written in German, that combines her two majors: German and Environmental Studies.
"Hannah has been a fantastic teaching assistant in my Beginning German classes all year and has been researching and writing her way through a deep German forest of literature and environmental history," says David Limburg, Chair and Professor of Foreign Languages. "She will be ready to enter the German classroom with confidence and a nice bag of tricks, and she will fulfill the Fulbright ideal of meaningful, cultural exchange during her year in Saxony, a brand new place on her map of German adventures."
"A year ago, I never thought I would have had the courage to apply to such a program, or the privilege of being accepted, but the sense of adventure I fostered while studying abroad has blossomed," Hannah says. "My professors and advisers — Kyle Dell, Tim Lindeman, Dave Limburg and Marlene McCauley — have mentored me and inspired me to jump at the chance to fully engage in the global community. I am also grateful to Maia Dery — my participation in her Cape Fear River Basin seminar my first semester afforded me a view on higher education that I never knew existed, one where life and learning are one in the same. And I'd like to thank Vance Ricks for his wonderful assistance as my on-campus Fulbright adviser."
The Fulbright assistantship in Germany has become competitive over the last decade, and Guilford has had four winners between 2007-2017. The teaching assistantship offers the opportunity for participants to be cultural ambassadors, develop professional skills, network internationally and live and travel in a new place. Dave Limburg coordinates the opportunities for Guilford students.
---