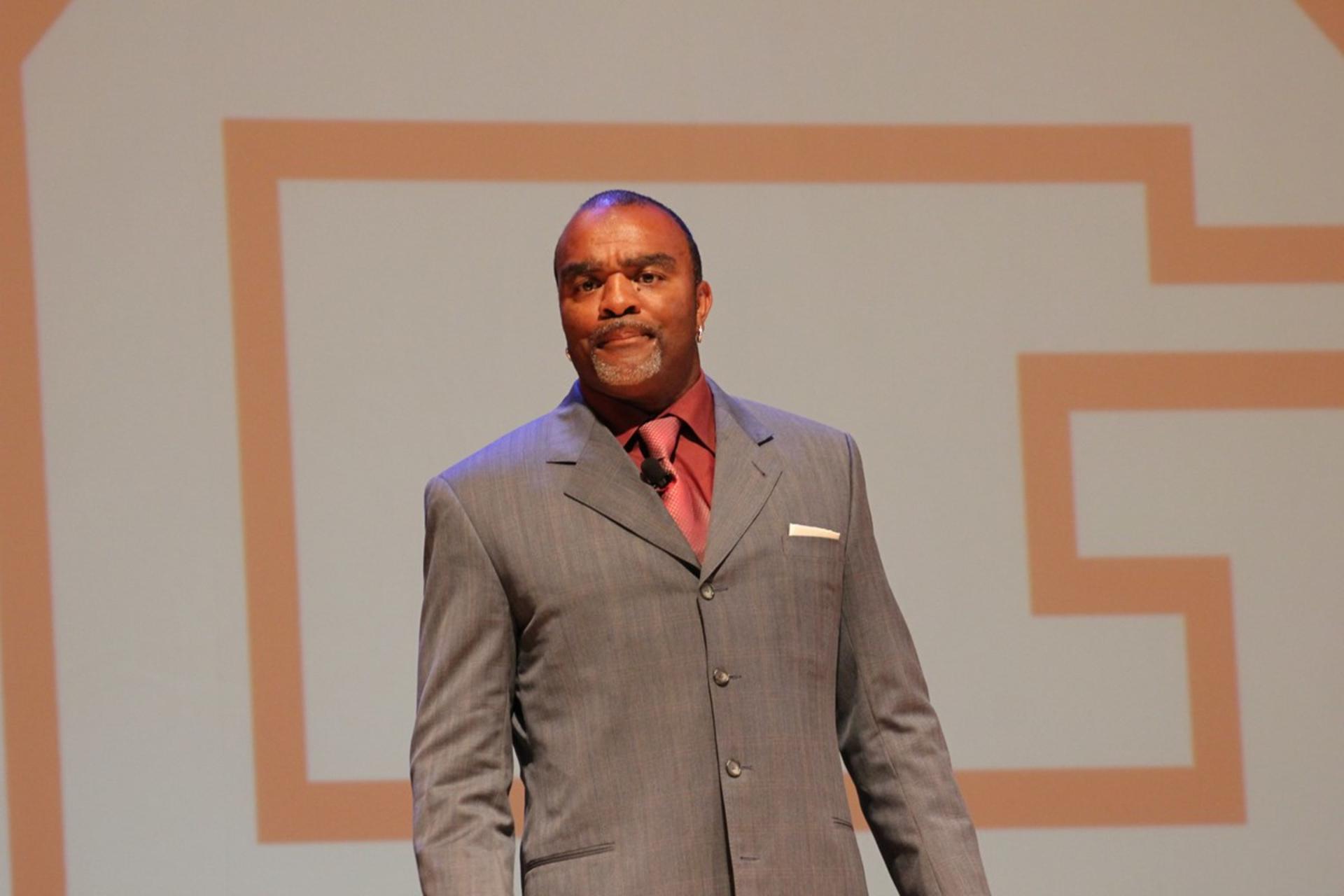 Former Major League All-Star Tony Womack '92 inspired current student-athletes with advice from his collegiate and professional playing career during the annual athletics awards program on campus May 7.
Reflecting on his path from the small college ranks into success at the highest level of professional baseball, Tony commented, "It's not where you start, it's where you finish. Don't let anybody or anything keep you from accomplishing what you want."
In remarks to more than 400 students and coaches, he added, "Winning starts with hard work. … Understand what you want out of (life). Pave your own way. That's the best way to accept who you are and what you are going to be."
Tony played baseball at Guilford in 1990 and 1991 and football in 1990 before the Pittsburgh Pirates made him a seventh-round selection in the 1991 Major League Baseball draft.
He played 13 seasons in the majors starting in 1993, leading the National League in stolen bases three times and helping the Arizona Diamondbacks win the 2001 World Series. He was a 1997 NL All-Star as a member of the Pittsburgh Pirates.
Tony returned to Guilford to complete his bachelor's degree in Sport Management.
"One of the proudest things for me is that I did choose to come back and graduate. A lot of professional athletes choose the money over the education. I'm not a big fan of that. I want you to know how proud I am to be a Quaker."
In closing, he encouraged the students, "We're family at Guilford College. Enjoy your classmates and teammates. Stay with your family because at the end of the day that's all you got."
The College recognized 13 top student-athletes at the year-end ceremony. Athletics staff members named the top performers from the past year and the Student-Athlete Advisory Committee presented the "Quakies" Awards for the second straight year.
President Jane Fernandes was named Fan of the Year for the second straight year.
---