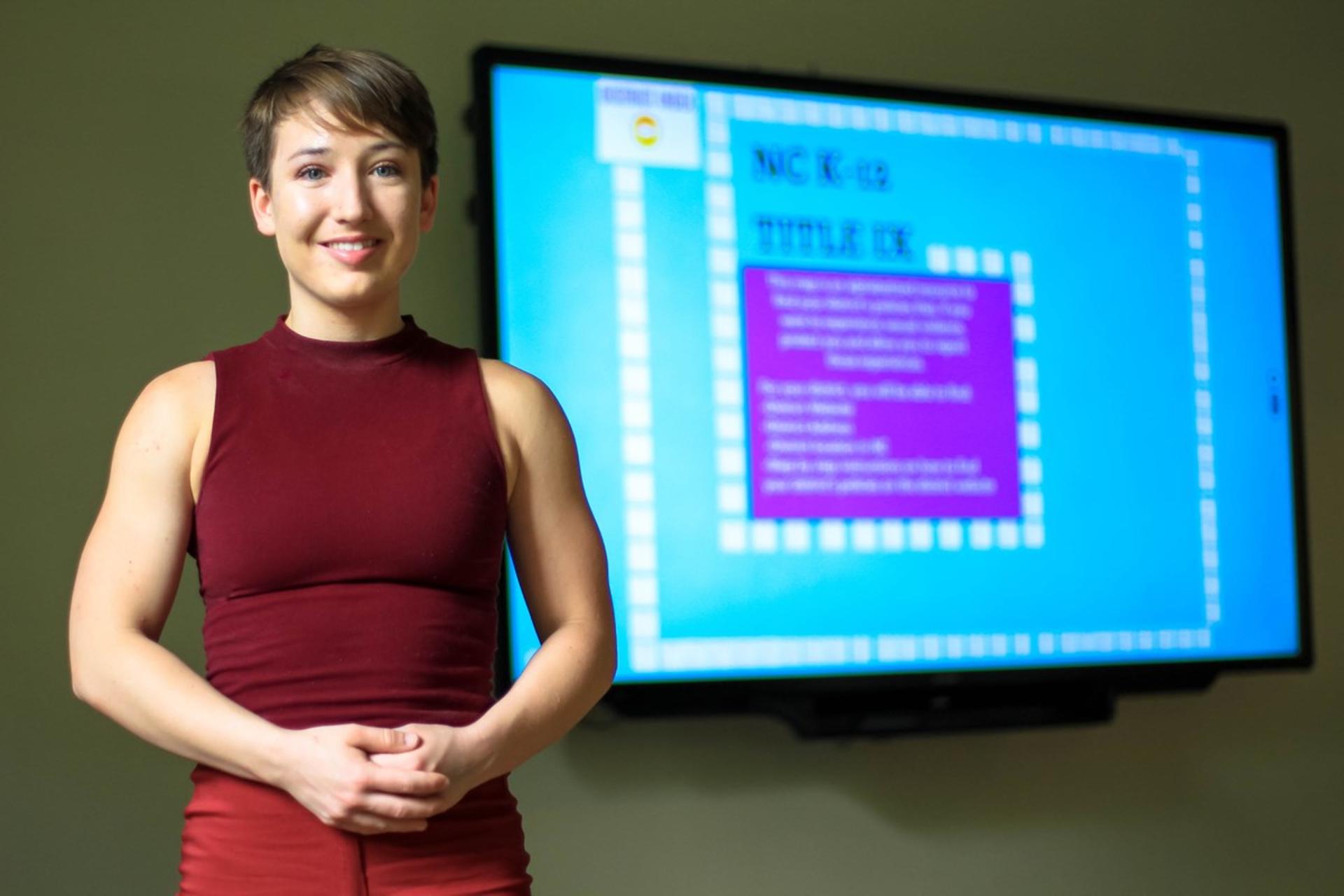 An internship is often an exploration of a fun, new interest or a look into a career you've never considered.
That was not the case for Molly Anne Marcotte '17 and her work as an intern for the N.C. Coalition Against Sexual Assault. She considers her work a calling and a commitment.
"I intend to spend the rest of my life working to end sexual violence, and to work alongside individuals that share these goals," says Molly Anne, former president of Community Senate and a Health Sciences major. "It's an epidemic that is extremely difficult to tackle and requires collaborative and consistent activism."
She conducts policy research for the NCCASA, specifically researching the Title IX policy locations and grievance procedures for every K-12 school district in North Carolina that receives federal funding. After six months of work, she produced a pop-up map for each school district that helps website users for every school locate the district's Title IX policy online.
Having spent three years volunteering for NCCASA prior to her internship, Molly Anne credits a combination of hard work, networking and good timing with helping her make the transition from volunteer to intern.

"I landed the internship by presenting at a conference that NCCASA planned for student leaders in the field. I was on the planning committee and connected with JP, Director of Prevention and Evaluation at NCCASA, at the conference," she says.
Director JP's work is highly research oriented, according to Molly Anne, who recognizes research as one of her own strongest skills. "I immediately wanted to connect with her. I asked if she might need an intern in the summer, and she said yes."
After graduation, Molly Anne plans to work in sexual violence research or in the Special Victim's Unit of a DA's office before pursuing a Ph.D. in public health.
"It is not 'fun' to work in sexual violence, nor should it be," she says. "That being said, it offers me vitality to work in this field and to everyday understand the ongoing importance of this work."
---