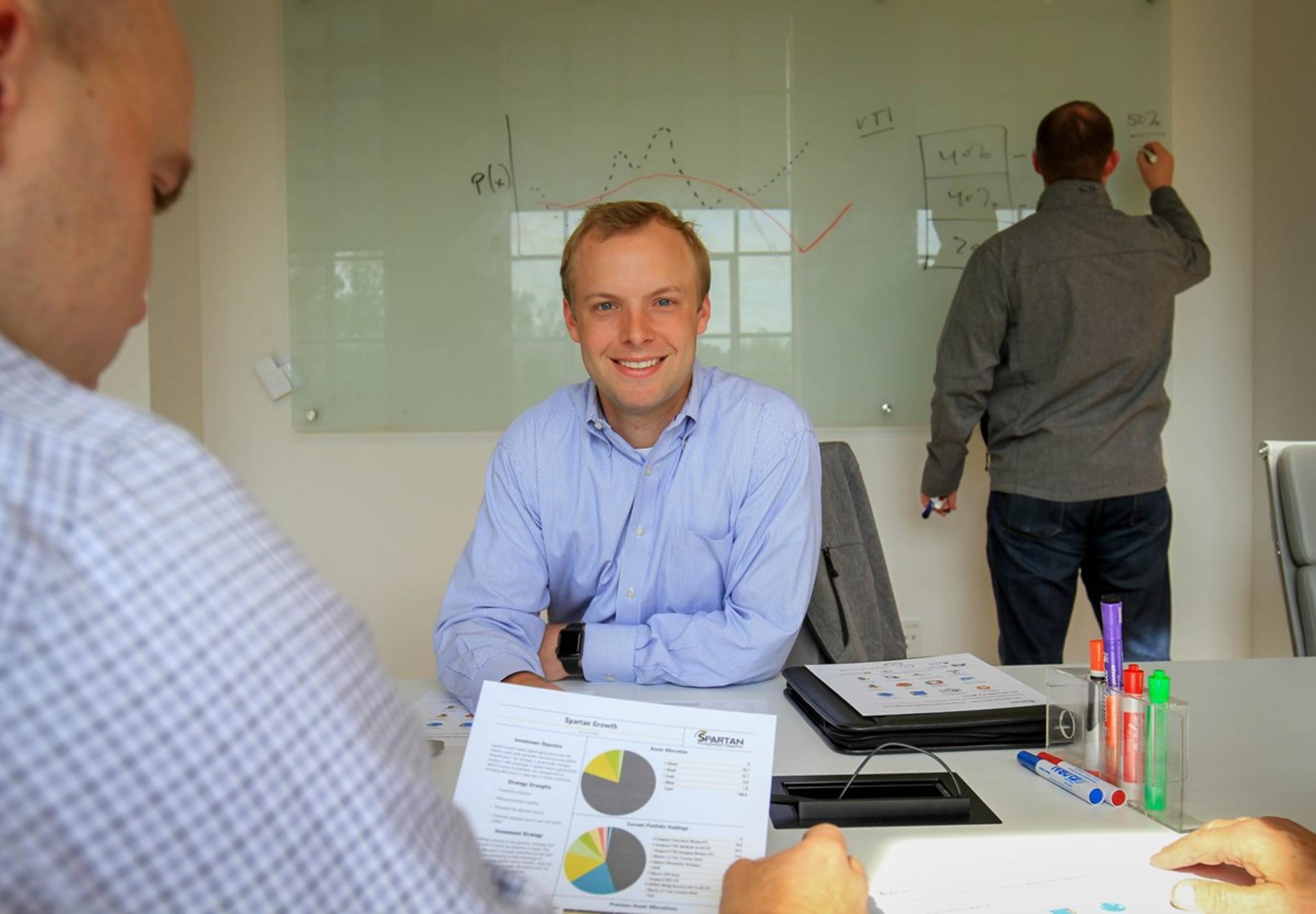 They say it's more about who you know than what you know. Lucky for Michael Reiney '17, a Business Administration major, he's got both covered.
Interning as an analyst at Spartan Planning and Wealth Management LLC, Michael assists in client meetings and strategy sessions to help Spartan provide comprehensive financial planning and wealth management.
He took the opportunity to expand his network of meaningful relationships with Guilford alums and industry aficionados when he met Ira Ross '61 — senior adviser at Spartan and a man who can claim both of those labels — at an event hosted by the Career Development Center.
"I decided to reach out to him after basketball season and ask if I could shadow him at the firm," Michael says. "After an interview with Ira and the CEO, David Childs, I was hired as an intern!"
A simple email follow-up led to an energized and meaningful internship where new words, ideas and principles, according to Michael, are an everyday experience.
After graduation, Michael will move on to a full-time career in financial services, and he already has several job offers. While at Guilford he has also studied at the London School of Economics, volunteered as a Big Brother mentor and interned at MJX Asset Management in New York.
From first year to job placement, Michael credits the Career Development Center with help every step of the way. "They helped me to pick my major as a freshman, apply for a study abroad as a sophomore, prepare my resume as a junior and find a job as a senior.
---