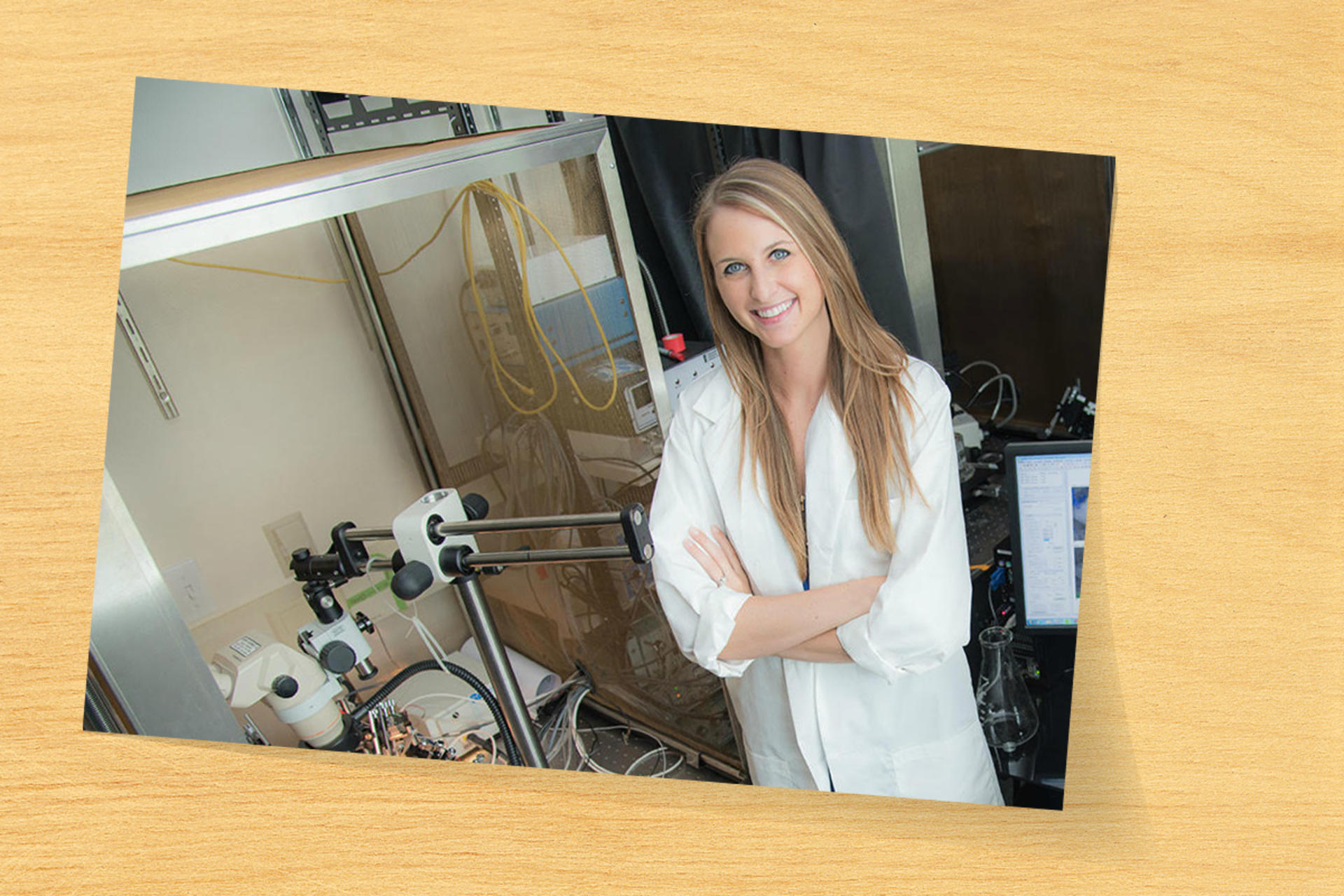 Stephanie Blankenship Ciarlone '10 has had a stellar academic career. A Biology, Psychology and Health Sciences triple major with a Chemistry minor at Guilford College, Stephanie recently graduated from the University of South Florida in Tampa, Fla., with a PhD in medical sciences with a concentration in neuroscience.
It's clear that all of Stephanie's synapses are firing, but what gives her an edge among her peers that can also help those of us who are a little less steeped in academia?
"Writing, writing, writing!" she says. "The writing-intensive focus at Guilford seemed arduous at times, but in the end I acquired the ability to formulate and express my ideas quickly and effectively, which is critical for most career paths. My initial lack of stress compared to others when I need to write up my ideas for a grant is a significant advantage."
Guilford Days
During her time at Guilford, Stephanie had many mentors, including Dr. Melanie Lee-Brown and Coach Emily Gann.
"Melanie was the first to encourage me to carry out research, first in her microbiology laboratory, and then moving to neurobiology at Wake Forest University once I found my passion. I wouldn't be where I am today without her guidance."
Emily Gann was Stephanie's volleyball coach at Guilford. "Coach Gann was always understanding and supportive, especially regarding the balance between academics and athletics."
Brainy Career
Now Stephanie is a postdoctoral fellow in the neurobiology of learning and memory laboratory of Dr. Edwin Weeber.
"I'm interested in becoming a professor conducting my own research. I have a specific interest in neurological disorders and brain dysfunction, and my goal is to provide alternative therapeutic options for a variety of these issues to improve quality of life in numerous patient populations."
Are you looking for a college that offers both athletics and challenging academics — and helps you succeed at both? Guilford College is that place! Register today for a personal visit to meet faculty like the ones who supported Stephanie during her college career.
---