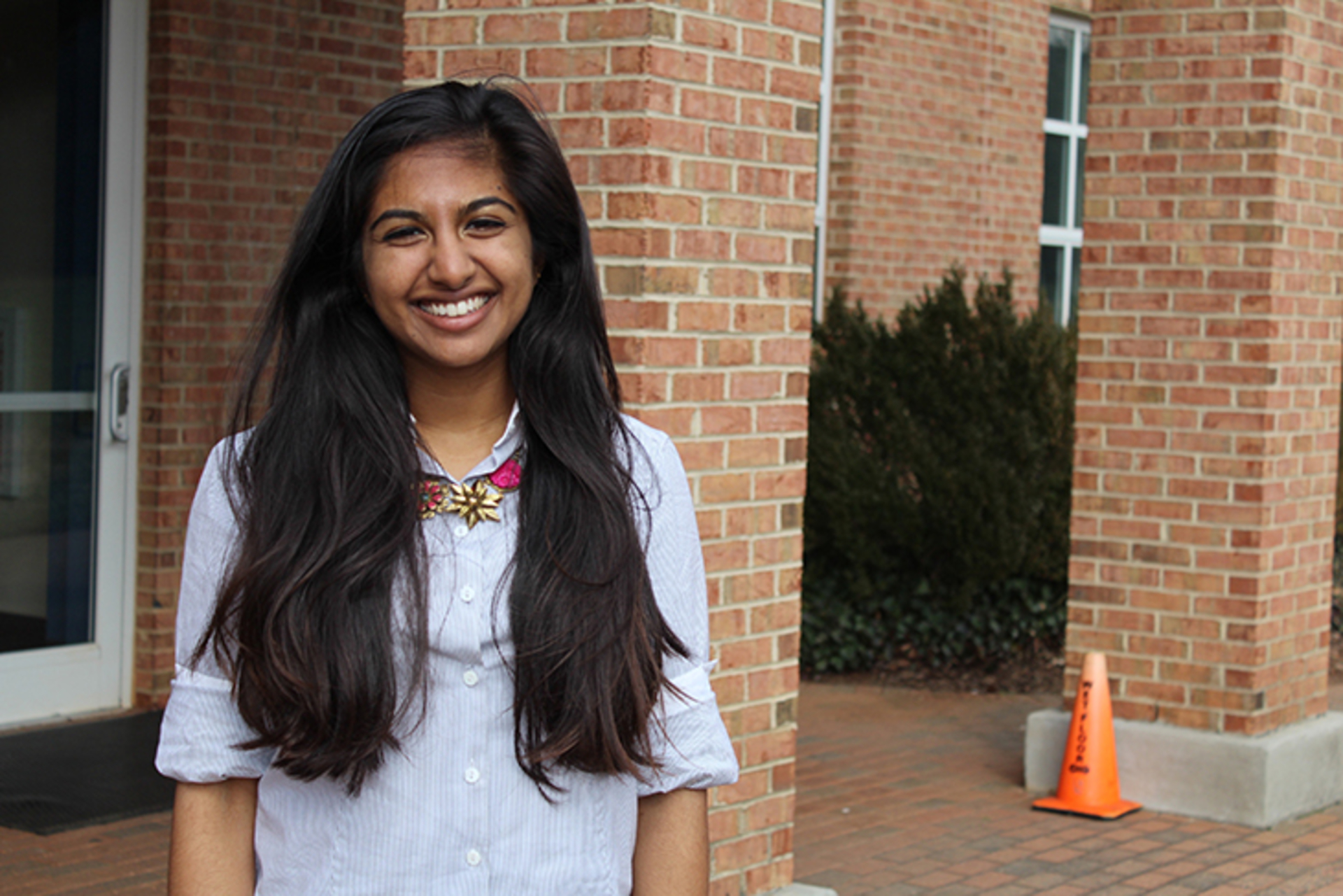 As a double major in Chemistry and Biology, Rohini Rajnarayanan '17 has predictably spent a ton of time in learning labs. And she wouldn't have it any other way.
"While double-majoring in the sciences is definitely a feat," Rohini says, "having great classmates to share my laughs and tears with makes the whole experience invaluable and irreplaceable to me."
She actually began her college lab work as a senior in high school, when she was a student at Guilford's Early College. And Rohini has been rolling in research opportunities ever since.
"I had the opportunity to participate in my own independent research, working with real-world problems branching from 'Green Chemistry,'" Rohini says. She credits Guilford faculty members Anne Glenn, Heather Hayton and Gail Webster for creating so many high-impact experiences, including the chance to shadow doctors in the Greensboro community. "They've not only served as a strong support system, they've also helped me every step of the way to find the opportunities and means to participate in anything under the sun."
Speaking of anything "under the sun," Rohini is expanding her horizons to include the chance to study French at Guilford College. It's all part of her desire to have a more informed and inclusive global view.
"Guilford has helped me gain a more rounded, accepting view of the world around me," Rohini says. "I have learned so much more about the different kinds of people and personalities that have always existed around me, and have learned more about the meaning of acceptance and sense of family on campus."
Rohini hopes the breadth and depth of experience and insights she is gaining at Guilford will make her a strong candidate for medical school.
---