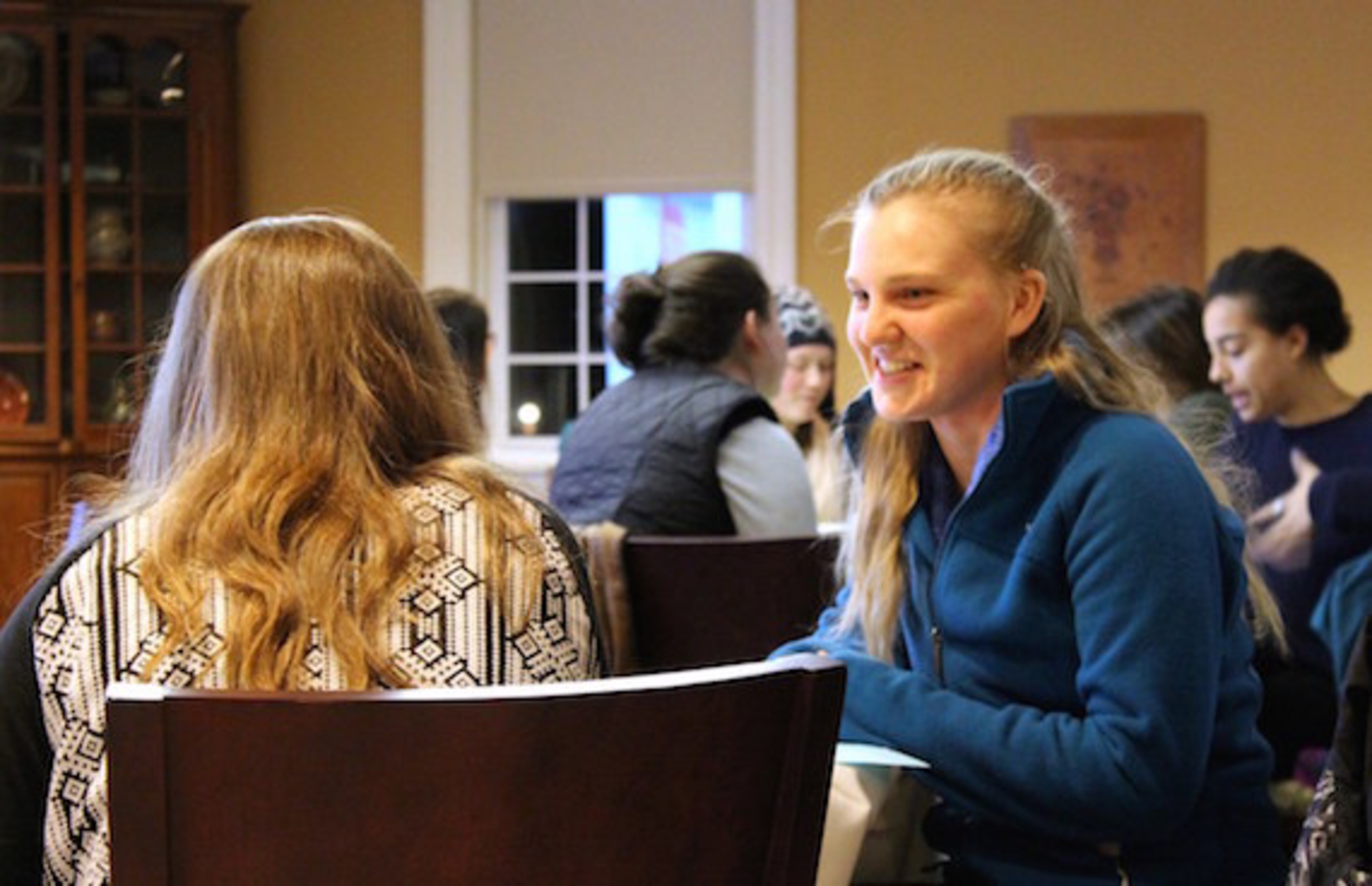 Twenty-six students attended a three-hour workshop Feb. 18 in Founders Hall on how to negotiate compensation packages for their first jobs.
Designed for women within two years of graduation, but open to all College students, the $tart $mart workshop was presented by the Women's, Gender and Sexuality Studies Program and the Greensboro branch of the American Association of University Women (AAUW).
The program covered how to research typical compensation for different jobs as well as when and how to negotiate the best possible combination of pay and benefits. Participants paired off near the end of the event for a role-playing exercise to practice their bargaining skills.
"Guilford students often learn in their course work about unconscious bias, and racial and gender discrimination, but how to advocate for yourself when negotiating salary offers isn't usually part of the curriculum," said Julie Winterich, associate professor of sociology & anthropology and chair of the Women's, Gender and Sexuality Studies Program. "This hands-on workshop gave students practical tips and skills that they can adapt in negotiations throughout their careers."
$mart $tart workshops are offered at colleges and universities across the country and seek to help eliminate the gender wage gap. Among full-time workers, women were paid 78 percent of what men were paid in 2013, according to the AAUW website.
The event was co-sponsored by the Center for Principled Problem Solving (CPPS) and the departments of English, Philosophy, Psychology, Religious Studies, and Sociology & Anthropology.
In addition, Career Services and CPPS are sending representatives to a facilitator training at the end of February so Guilford can offer the workshop on a regular basis.
---