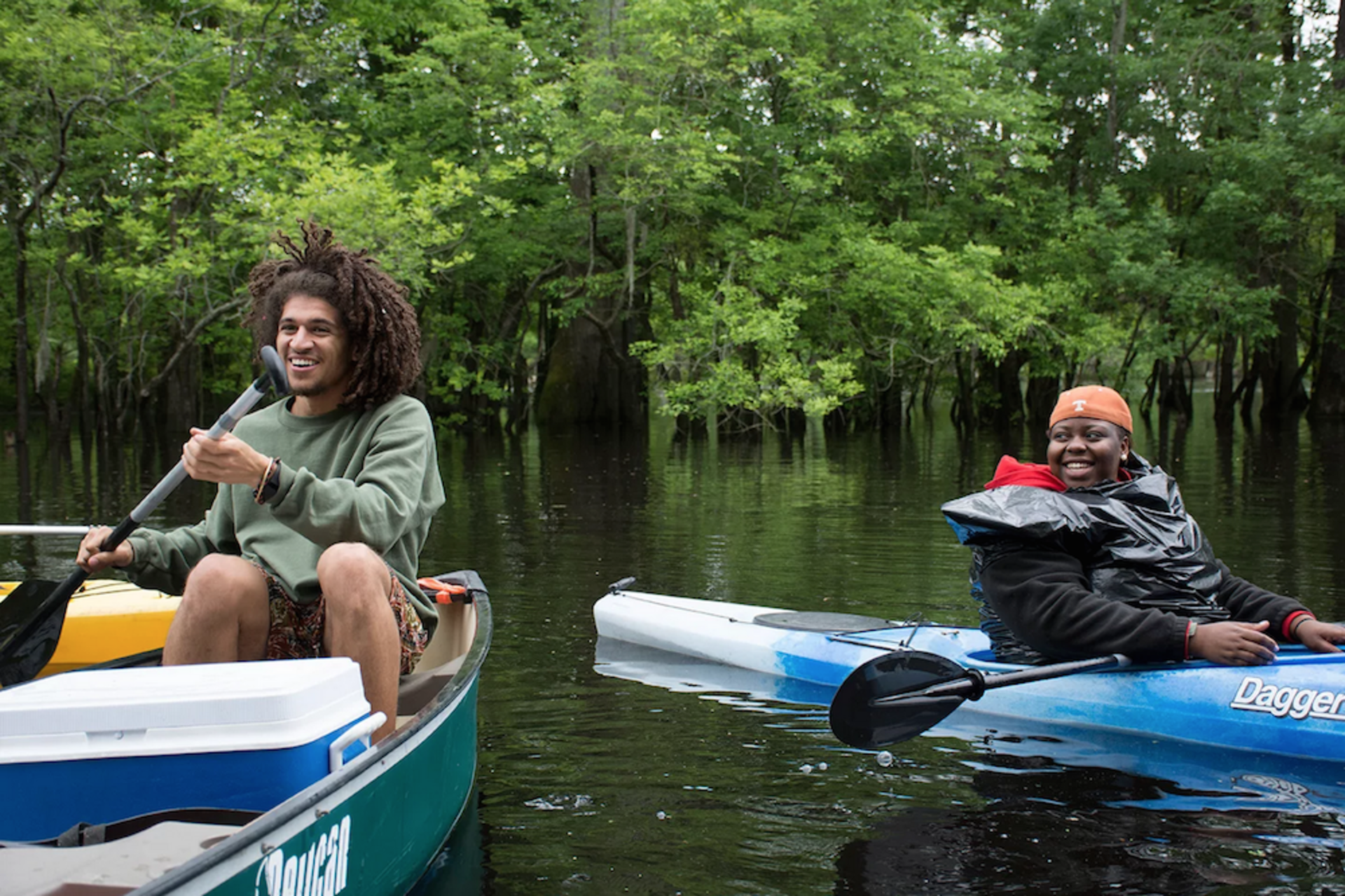 Four Guilford students in the Cape Fear River Basin Studies Program will be helping to share the rich history of African American watermen at a summer camp in Wilmington, N.C.
Teresa Bedzigui '16, Coleman Ikenberry '17, Jeremiah Long '16 and Davia Young '17 are working with Cape Fear River Watch and historian David Cecelski to incorporate some of the varied history of the expert African American watermen who made Wilmington's growth possible from 1800-98, into River Watch's summer Eco Camp. Julie Burke, assistant professor of education studies, is assisting with curriculum development.
Jeremiah and Teresa are supported by Center for Principled Problem Solving grants for interns of color to work with River Watch staff to add human history to the organization's education efforts. Davia will receive support as a PPS Scholar.
Maia Dery, instructor of art and experiential learning, will work closely with the students and Cape Fear River Watch Education Coordinator Kay Lynn Plummer throughout the internships.
---