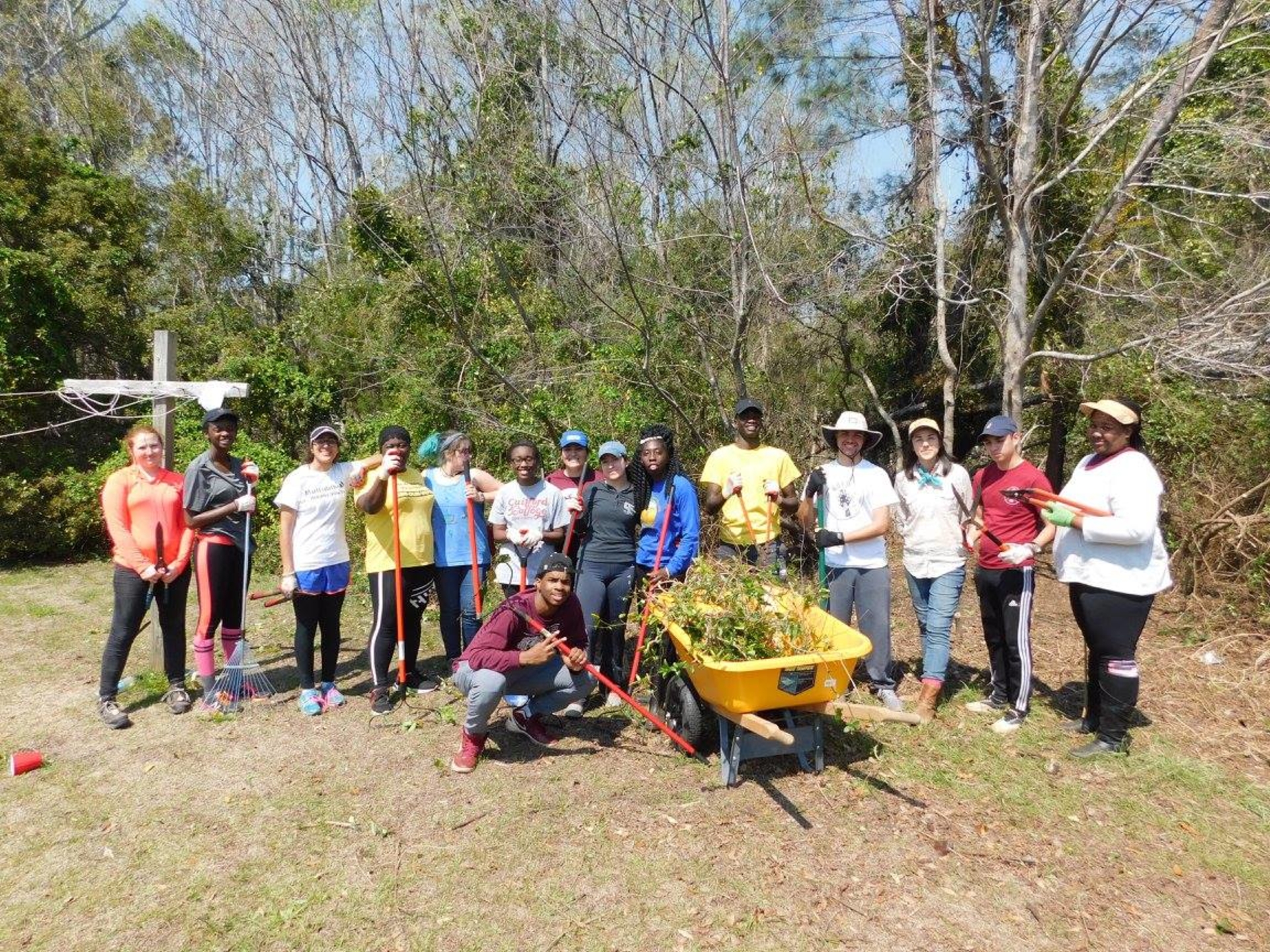 Spring break is typically a time for rest and recreation, reflection and renewal. For some of our students, it's also a time for learning how to serve and lead in our communities.
Our first-year Bonner students had a fascinating experience in St. Helena Island, S.C., working side-by-side with Queen Quet of the culturally rich and historic Gullah Nation. Their efforts focused primarily on disaster preparedness related to insuring proper storm water flow through the compound ditch, as well as cleaning up some Hurricane Matthew aftermath.
Meanwhile, 18 Guilford College students ventured to Virginia to help build and re-build homes in tornado-torn communities near Evergreen, as part of a service partnership between our campus Friends Center and Friends Disaster Service.
And yet another group of our students — Future Leaders at Guilford (FLAG) — spent two days visiting the Smithsonian Museum for African American History and Culture in Washington, D.C., soaking up the deep history and culture of African Americans while examining the harsh realities that helped create it. These are just a few examples of our students' intriguing encounters this past week.
It moves me to know our students choose to spend spring break invested in such meaningful experiences. What they have discovered and gained during this week will no doubt add poignant value to their Guilford education.
While the students might be a bit spent physically from their atypical spring break endeavors, it also seems clear from their social media posts that they will return to Guilford with recharged spirits and full hearts. I look forward to having their enthusiasm and energy back on campus this week as we charge into the exciting home stretch of another eventful academic year.
---