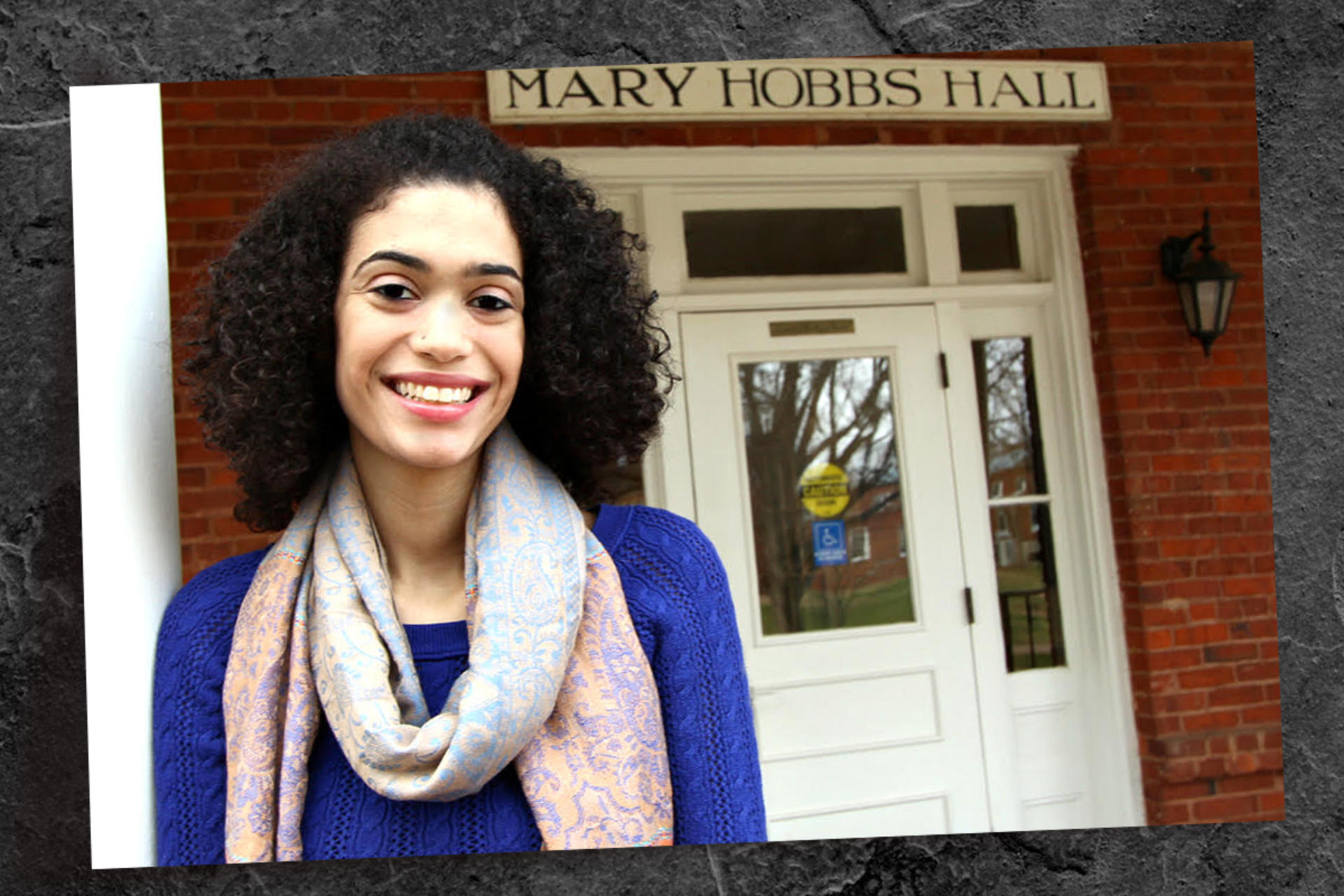 Chloe Williams '17 has an outgoing personality. The Spanish and psychology double major makes friends everywhere she goes, whether she's on the Guilford College campus, studying abroad in Spain or visiting places like Israel and Palestine. She's even concentrating her studies on social psychology.
"I took classes in many different areas of psychology, and the social aspect always interested me," she says. "I'm researching a paper now on sexual orientation."
Global Experience
Now a multicultural leadership scholar, Chloe says she wasn't always familiar with what was going on outside the U.S. In her first year, she met several students from Palestine who helped her understand what's happening there.
"At the end of my first year, I visited Israel and Palestine, where I met two more Palestinians who were incoming to the College," Chloe says. "It really expanded my worldview."
Later, she studied abroad in Seville, Spain, where she was paired with a university student to learn each other's languages. "My Spanish got much better after studying in Seville," she says. "It was helpful to get to know the culture through another young person and his friends."
Savoring Senior Year
With graduation fast approaching, Chloe has turned her attention to finding a job. During her internship at Youth Haven Services, she worked as a Spanish interpreter and shadowed a therapist.
"The experience was valuable because I learned I wanted to work with children and adolescents," she explains.
Chloe is sad to be leaving. "I'm really happy at Guilford. You can walk across campus and people smile, and that's not true everywhere," she says. "I chose Guilford for its small size and emphasis on social justice and equality. I knew it was the right place when I saw the values represented on the campus flags."
Are you looking for a college that offers multiple ways to get involved and make friends? From volunteering in the community, to club and intramural sports, to clubs and organizations — Guilford has it all! Register for a visit to campus to learn more.
---