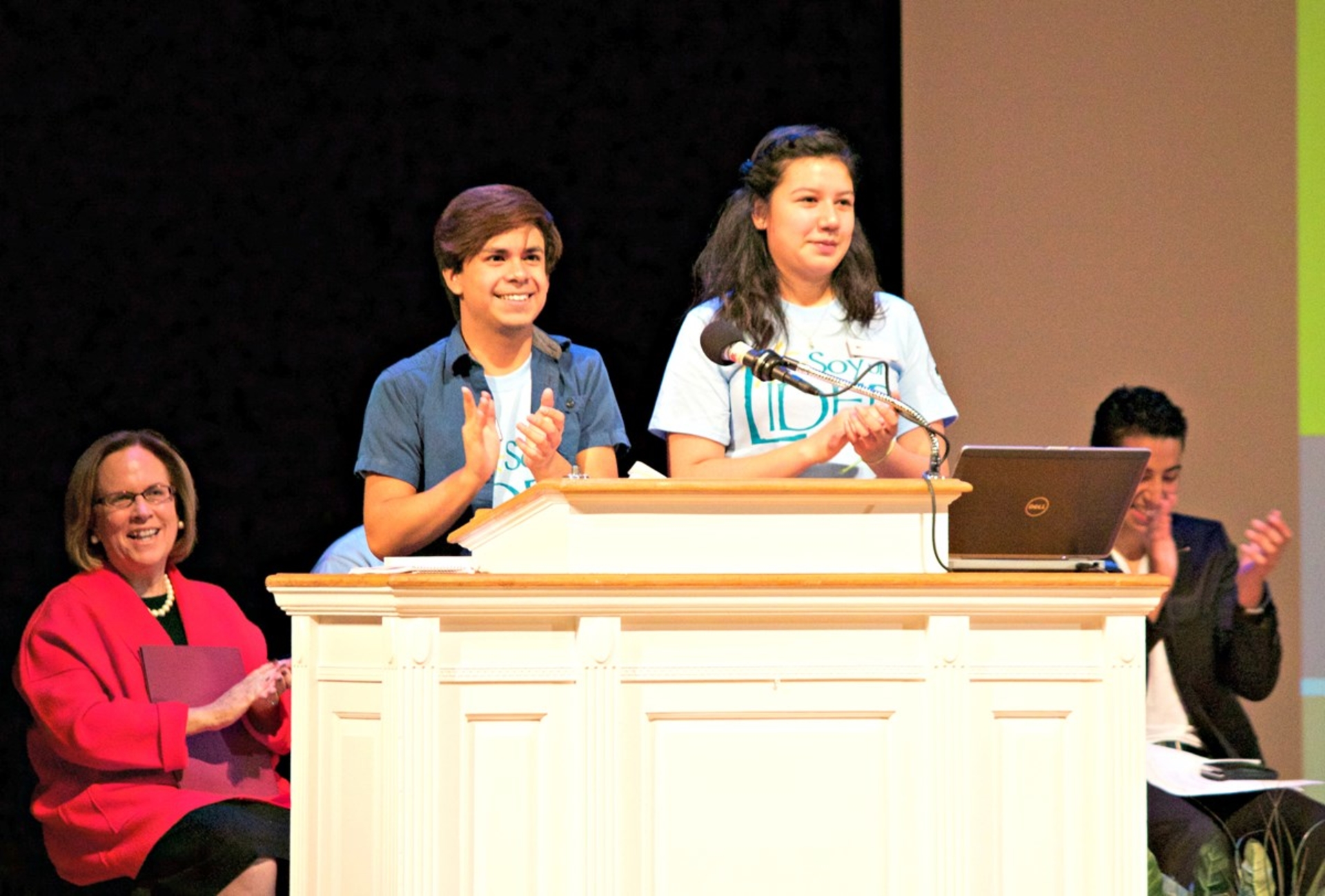 I was thrilled to be part of the 10th Annual Soy Un Lìder (I am a Leader) conference at Guilford College this past weekend. We welcomed more than 300 Latinx and international students to campus, hoping to educate them about higher education access and affordability.
Irving Jimenez Zavaleta '08 and Yazmin Garcia Rico '11 founded the conference when they were students at Guilford College.
Irving's inspiration came after attending a similar conference during an internship in Washington, D.C. He came back to Guilford determined to help more students make college a reality. And Soy Un Lìder is doing just that.
The theme for this year's event, "Sí Se Puede" (Yes I Can), was indeed right on target. As I shared with the students, Irving and Yazmin are clear examples that age, race, socioeconomic status — even your legal status — should never be barriers to doing great things.
At Guilford College, we encourage students not just to let things happen, but to make things happen. Our message to the Latinx community is perhaps even more important now than ever before: Don't let others define you. Don't let the system define you and your future. You are in charge. Know that you are destined to do great things.
At the same time, there is no denying the obstacles. Many families wonder how they are going to pay for college. We know undocumented and DACA students are charged out-of-state tuition at public universities. We believe this is unfair and we wish it was not the case. We will do everything we can to advocate for change.
Here at Guilford College, we are committed to using our resources to help all students. I am working hard with my senior team to find ways to support more undocumented students. Some years we can offer financial support to more students than in other years, but as long as I am president I will work to find ways to support as many students as we can.
I am pleased that this year we welcomed our biggest class of Latinx students ever. And we are proud to see these students thrive here. The graduation rate for Latinx at Guilford is 69 percent — 20 percent higher than the national average.
Such success would not be possible without the dedication of our faculty and staff. Irving Jimenez Zavaleta, Stephanie Chang, James Shields, Andrew Young, Susan May and Audrey Waggoner all deserve special recognition for their relentless efforts. Through the Multicultural Education Department and the Bonner Center for Community Service and Learning, they do an outstanding job of supporting and mentoring our students, helping to foster great outcomes for our students.
As we move forward with great trepidation about what the future of America holds for our many marginalized communities and individuals, our work at Guilford College is more important than ever.
We must work together to ensure that "Sí Se Puede" is their enduring hope and reality.
---