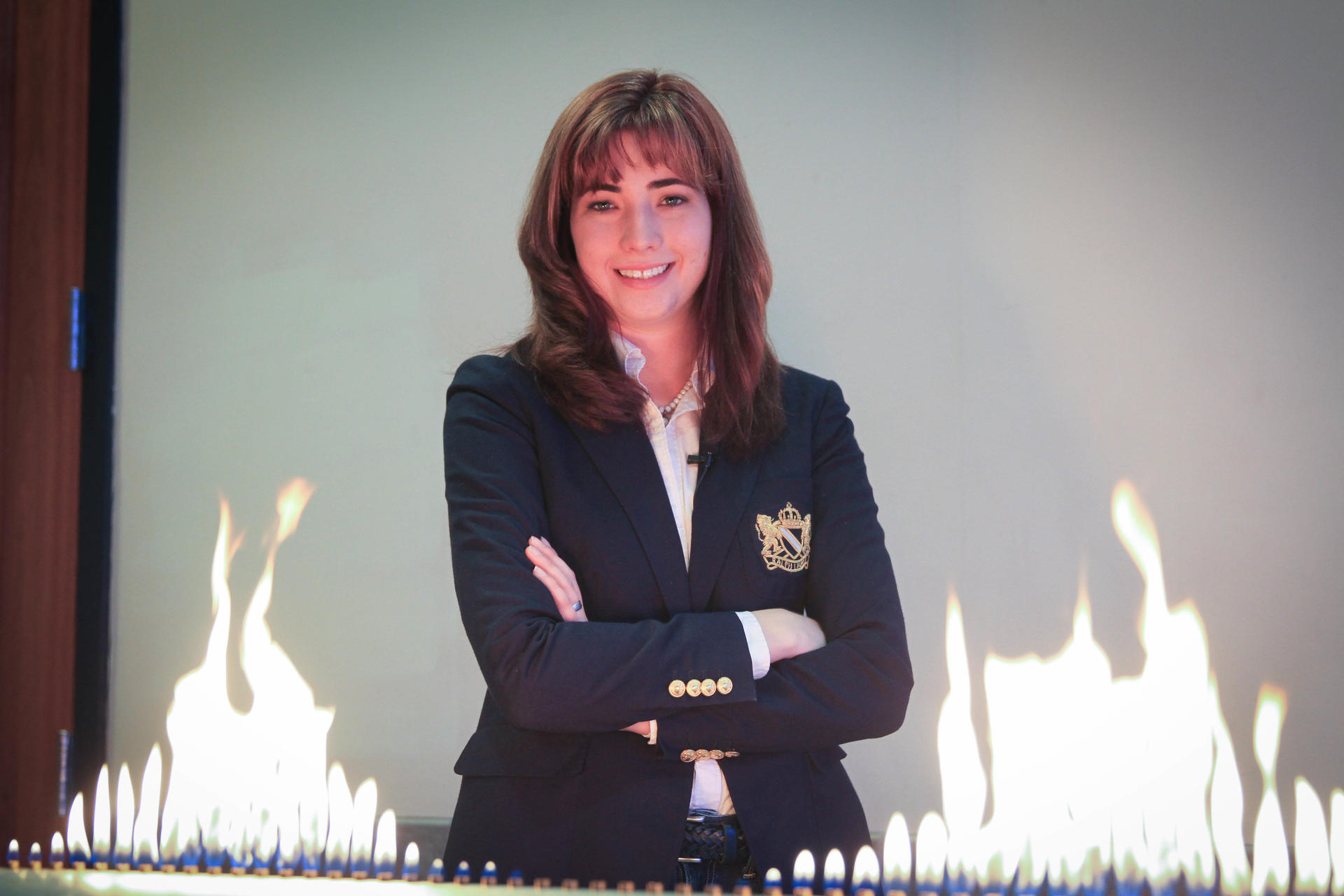 Sarah Overstreet '17 has experienced her share of "aha" moments while at Guilford, and perhaps the most memorable one occurred at the Inauguration of President Jane Fernandes last fall.
As part of the celebration festivities that day, Sarah and her classmates in the Student Physical Society (SPS) held a captivating science presentation. The students showed that sending a sound frequency through a long tube filled with propane (a Rubens' Tube) produces standing waves of flames — a way to "see" sound. The experience really opened Sarah's eyes.
"We had hoped to increase SPS's membership by relating physics to a subject that most of my colleagues love, namely music," Sarah says. "Instead I discovered how we can make a meaningful difference in the lives of people who, like Jane, cannot hear sound. Demonstrating the physics and mathematics of sound, in my opinion, is worth considering for future volunteer work."
Sarah and her SPS classmates also had the chance to share their love of science with area 7th-graders, showing them how to build simple circuits using a function generator, oscilloscope, speakers and light bulbs. She says the excitement of the students has her now considering the prospects of an eventual teaching career. Initially, she plans to continue her education in applied Mathematics and theoretical Physics.
As Sarah ponders her possibilities, she is grateful for the foundation she continues to build at Guilford College.
"I have experienced the value of independent research, teamwork, and presentation skills at Guilford under the excellent guidance of my physics instructors," she says. "One of the benefits of attending a small liberal arts college is the close relationship that a student can have with their colleges and professors, empowering the student to learn their subject of interest at the deepest level possible. I am proud to be a part of the Guilford College Community, and I would not have it any other way."
---