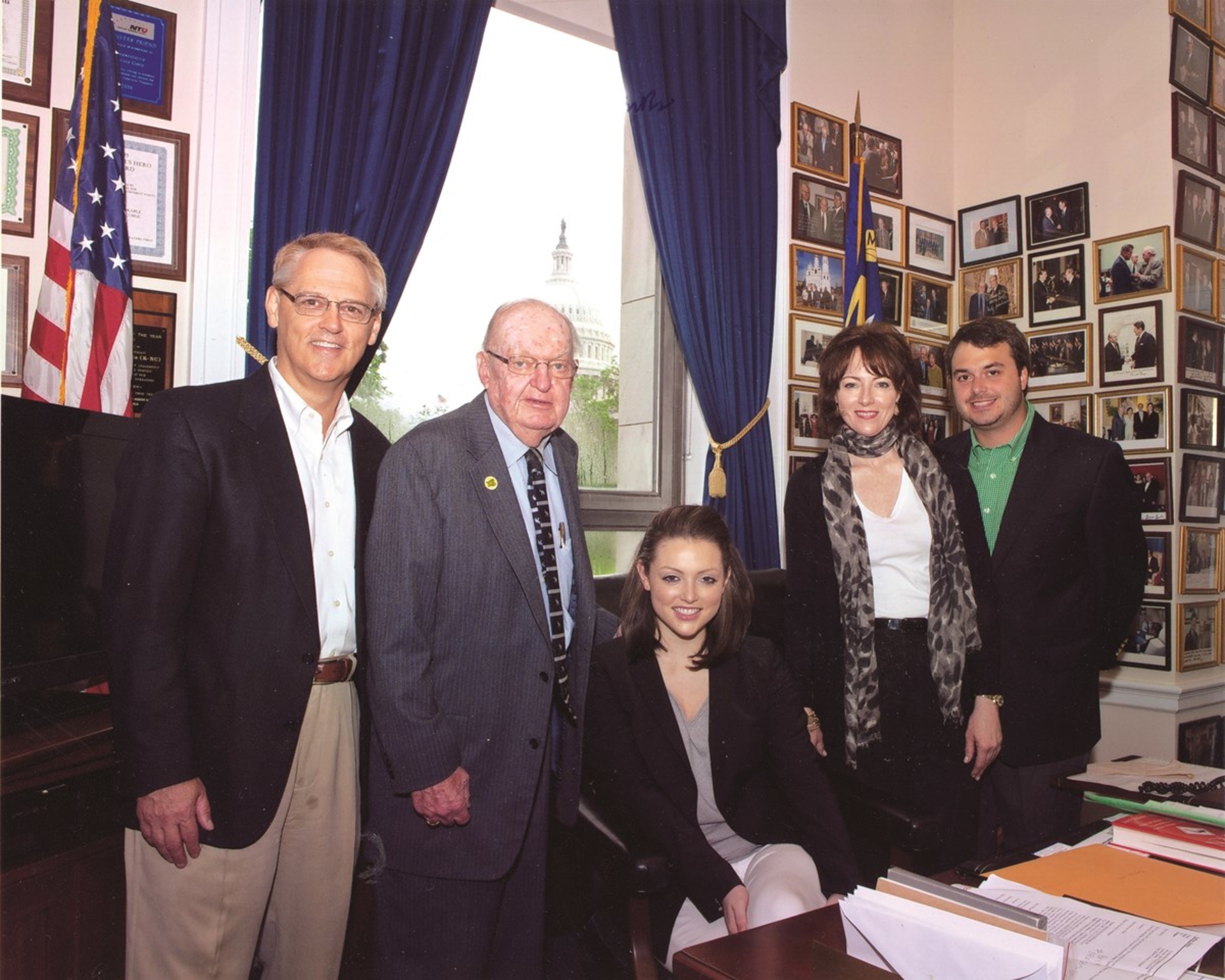 Where'd you go to high school?"
Those were the first words Congressman Howard Coble ever spoke to me, the summer after my sophomore year when I interned in his Greensboro office — and possibly the first words he spoke to many of you.
"Well," I said, tentatively, "I went to Greensboro Day School from kindergarten through 11th grade but graduated from High Point Middle College."
He smiled and said, "You're a Bengal!"
Surprised that a congressman would know my mascot, I perked up and said, "Yes, I am!"
Next, he asked me about college. Thrilled to find out we were fellow Guilfordians, he wanted to hear about my experience there so far.
How could a veteran congressman afford to spend time chatting with an intern? Surely he had more pressing matters to attend to. I didn't yet realize that he'd been in Congress longer than I'd been alive for exactly that reason, because of his genuine interest in others.
It wasn't a facade.
He treated everyone that way. Whether he was talking with the speaker of the House, picking up his dry cleaning or answering questions for a fifth-grader's school project, he was interested in the individual directly in front of him. He wanted to know how they were doing, how their family was doing and, if he had just met them, where they went to high school.
He was a good interviewee, for the most part. His illustrious career provided him with great fodder for stories. Like the time violinists in Budapest played "The Blue Danube" for the visiting congressman. They had been asked to perform Howard's favorite type of music: bluegrass.
His story about having dinner with Nelson Mandala while on a trip to South Africa is one of my favorites. His staff had joked that his first question would be, "Well, Nelson, where'd you go to high school?"
Howard had great comedic timing, and anyone who's tried to tell the Ollie and Lars fisherman joke knows he's the only one meant to tell it.
Interviewers learned that the friendly congressman became less forthcoming when their questions turned to his strengths and accomplishments. He wouldn't talk about himself.
As we grew closer and I became aware of the gem to which I had unparalleled access, I asked him for life advice, the secret to his success. He ignored the question and asked how my parents were doing.
He answered whether he meant to or not.
•
Claire Massagee Lanier interned with Howard and other members of Congress while a student at Guilford. She worked for Howard from 2012 to 2015. She graduated in 2012 and is currently in Guilford's post-baccalaureate program for health professionals.
---