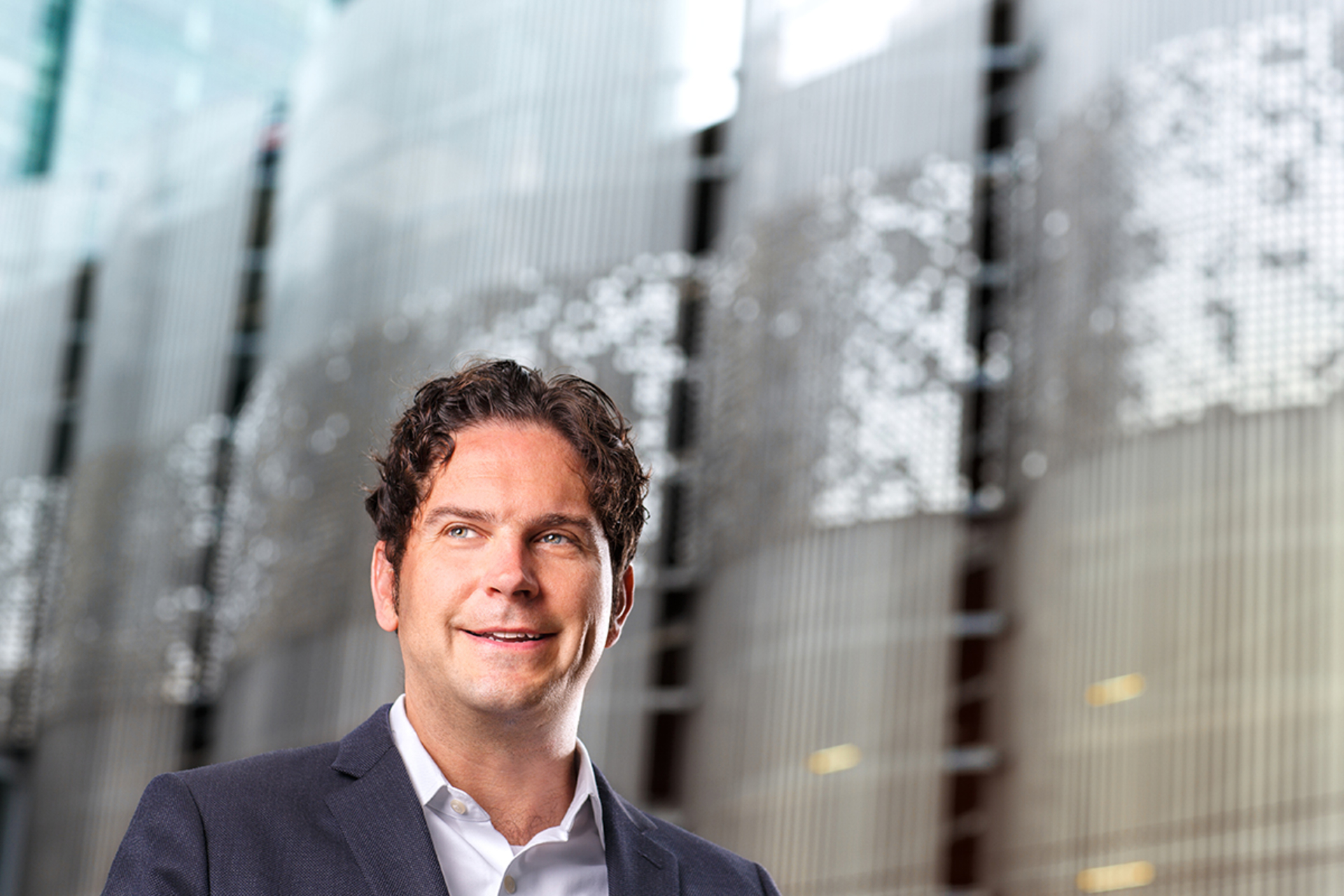 When you think of excellence, what comes to mind? Creativity in action? Achieving dreams? Understanding the world around you? At Guilford College, it's all of this—and more.
Excellence, one of Guilford College's seven Core Values, is not easily achieved. It takes time, continuous hard work and lifelong dedication. It's a value worth recognizing, and that's why Gilbert Bailey '91, vice president of tech company Bean Stalk Engage and recent alumni award winner, comes to mind.
Gilbert graduated with a degree in Political Science. Since then, he has been fearless in his pursuit of excellence.
A Bold Choice
"Shortly after graduation, I was fortunate to cross paths with a technology start-up. This was at the beginning of the 90s tech boom. It didn't take long before I had an epiphany—an entirely new industry and economy was being created before my eyes," he says.
Gilbert says his liberal arts degree combined with his overall experience at Guilford prepared him to make the bold choice to join that start-up.
While at Guilford, he learned to navigate the decision-making process, from collaboration to consensus to empowerment. His involvement in student clubs and organizations honed his people skills. And all of it combined allowed him to forge a new path for 1990s technology.
A Focus on Excellence
"The pursuit of excellence is the combination of persistence and liberal arts problem solving. It's doing what you say you are going to do, even if it requires countless failures," Gilbert says. "And it's being able to look at problems through a variety of lenses versus the way it has always been done."
Gilbert's professional journey has helped him twice lead that start-up to Inc. 500 status, all the while making his impressive climb up the Bean Stalk. Today, he's sky-high, producing innovation in the customer engagement cloud.
It's clear that for Gilbert—and all Guilford College graduates—a universe of excellent possibilities lies ahead.
Are you ready to achieve excellence? Apply today.
---