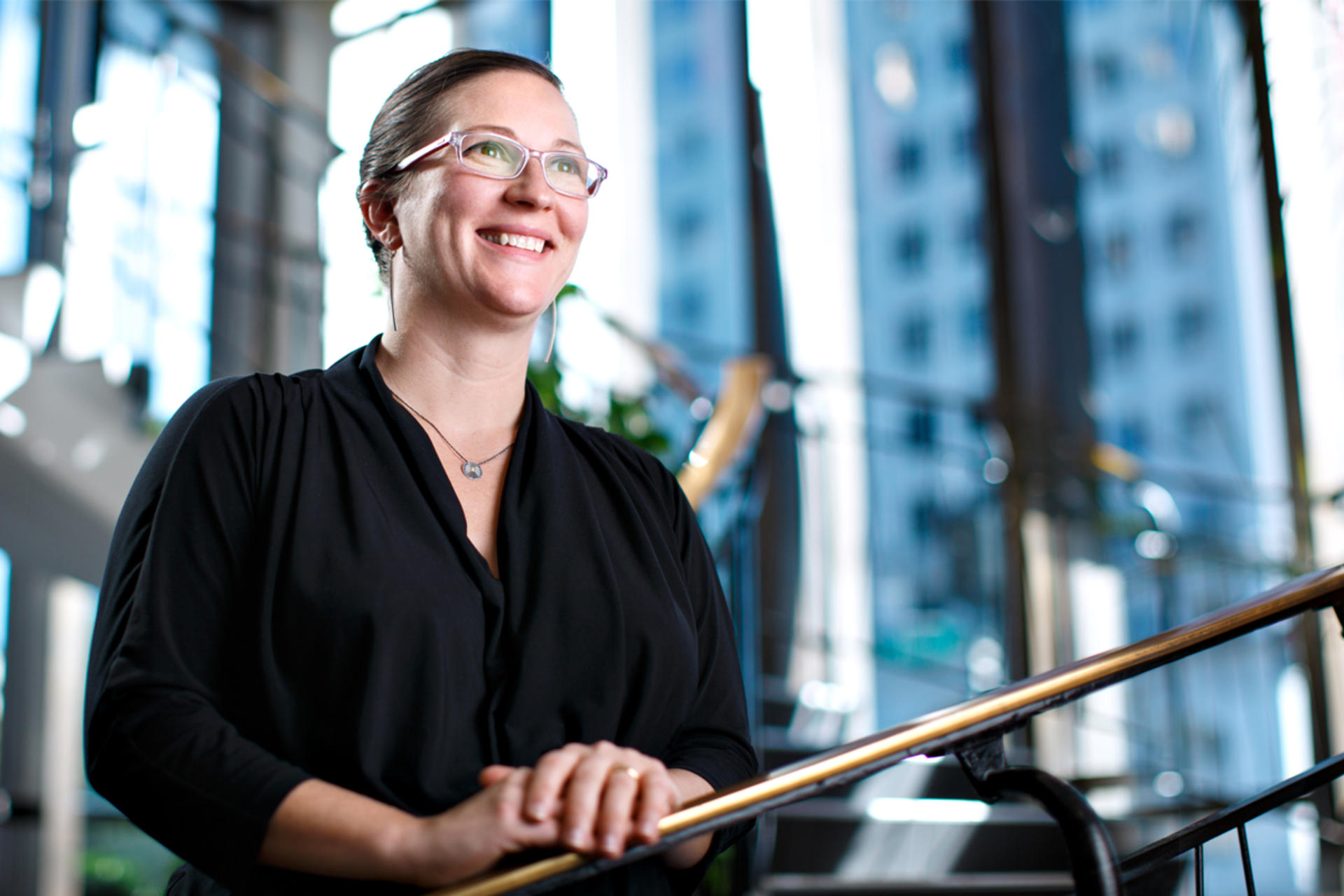 As director of the Humanitarian Immigration Law Clinic at Elon University, Heather Scavone '03 leads legal counsel for 300 clients representing 50 countries.
"I have the pleasure of supervising upper-level law students who represent individuals who have fled their home countries because of human-rights violations," she says. "Individuals served include refugees, asylees, asylum seekers, victims of human trafficking and Iraqi/Afghani special immigrants."
The experience is rewarding and life-changing for the students, Heather says, often leading them to a career in public-interest work.
Heather can relate because she felt the same way when she studied French and Environmental Studies at Guilford.
'An Immeasurable Impact'
"Guilford had an immense role in shaping my personal and professional development. Among other things, Guilford's emphasis on the values of community, equality, and justice instilled in me a desire to use my skills in the service of others," she says.
She would also add diversity to the list of values she's passionate about.
"Diversity is a core value because it informs perspectives and has the power to transform," she says. "This is often evident in the clinic where the diversity of clients is present in their ethnicities, religions, education levels and enormously varied life experiences. Students who serve in the clinic benefit from a perspective shift that is informed by world suffering."
It's a shift that holds promise, she says.
"My students' world views are changed as they serve people facing life's greatest challenges," she says. "It's a powerful way to prepare just and compassionate lawyers."
Are you interested in a career focusing on social justice? Guilford's Department of Justice and Policy Studies offers two majors: Community and Justice Studies and Criminal Justice, as well as a master's in Criminal Justice. Read more about the majors and register for a visit to meet students and faculty who share your interests!
---