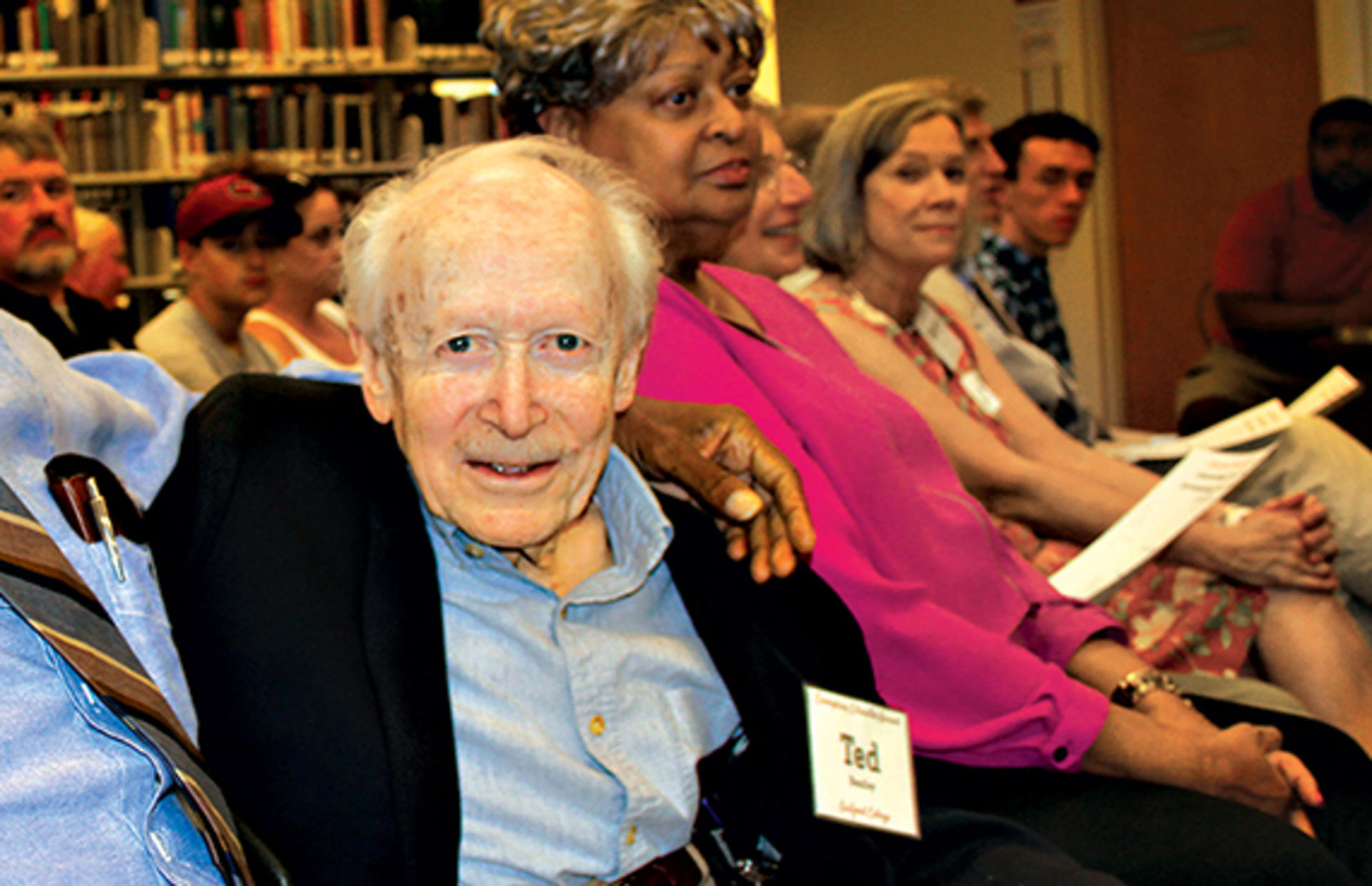 The Greensboro News & Record profiled Theodor Benfey, who taught chemistry and the history of science at Guilford College 1973-88.
The story, "Making a Difference," recounts Ted's life from his early years in Berlin, before Hitler rose to power, to his current retirement at Friends Homes at Guilford.
"Whatever your hand findeth to do – do it with all your might," he told the newspaper when asked to share his wisdom.
Ted has been recognized in other ways in recent months. In August, he was honored with a symposium, "A Salute to Ted Benfey at 90: Science, History, Culture & a Commitment to Humanism," at the American Chemical Society national meeting in Philadelphia.
Ted's impact on Guilford was profound, according to David MacInnes, a student of Benfey's at Earlham who became a colleague at Guilford.
"With my help, he revitalized Guilford's chemistry department, modifying the curriculum, changing our labs from cookbook to scientific inquiry, and increasing career counseling for majors," David told Chemical & Engineering News.
"We began emphasizing career counseling and bringing in speakers and former alumni to talk with our majors. During this time, 83% of our chemistry students went on to graduate or medical school, a significant number receiving M.D. or Ph.D. degrees."
---