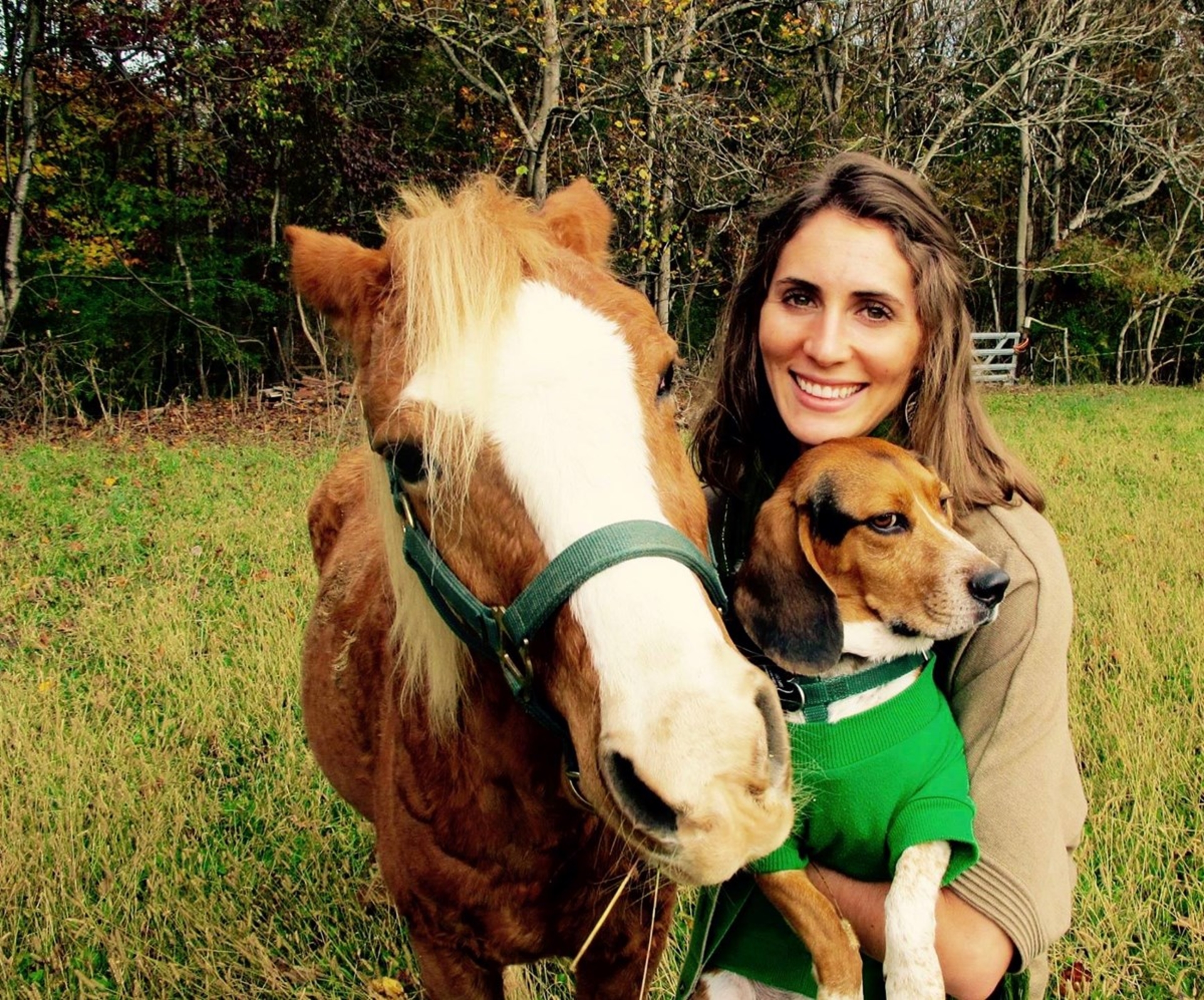 Choosing a career is a challenging decision, but Guilford College offers a variety of programs to ensure students succeed on whatever path they choose.
One such student is Hannah Varnell, who came to Guilford in search of post-baccalaureate training to prepare her for veterinary school.
The Right Program
After graduating from Stanford University, Hannah worked for the One Acre Fund, a nonprofit organization that supports East African farmers with financing and agricultural training in an effort to reduce hunger and poverty. During that time, she decided to become a veterinarian.
Her next step was to fill in the gaps in her undergraduate training. That's how she found Guilford's post-baccalaureate pre-medical and pre-health studies program. It's designed for students who have a bachelor's degree and want to prepare for graduate study in such professions as medicine, dentistry, physician assistant, pharmacy, physical or occupational therapy and veterinary medicine.
"I looked all across the country," Hannah says. "Guilford was affordable and close to my family. When I arrived, Anne Glenn, my adviser and later professor, created a schedule for me and did research for me personally to prepare me."
Hannah started at Guilford in March 2014. She built valuable relationships with faculty and fellow students, and she successfully completed all the necessary courses for the N.C. State College of Veterinary Medicine.
Personal Connections
The personal connections she made at Guilford gave her the confidence to attend such a prestigious veterinary program.
"I liked being able to speak with professors and email them when needed," she says. "The teaching style is fair and open. There is no hierarchy between the students and teachers, and the small class sizes helped me create personal connections with professors. Small classes are something that benefit all students."
Hannah recently started vet school at NCSU, and although she hasn't had to use all she learned at Guilford, she feels ready for the challenge. "Stanford and Guilford prepared me."
Are you considering graduate school but need post-baccalaureate training to prepare you? Check out what Guilford College offers for Accounting, Forensic Accounting, Pre-health and Teacher Licensure, and then apply online.
---