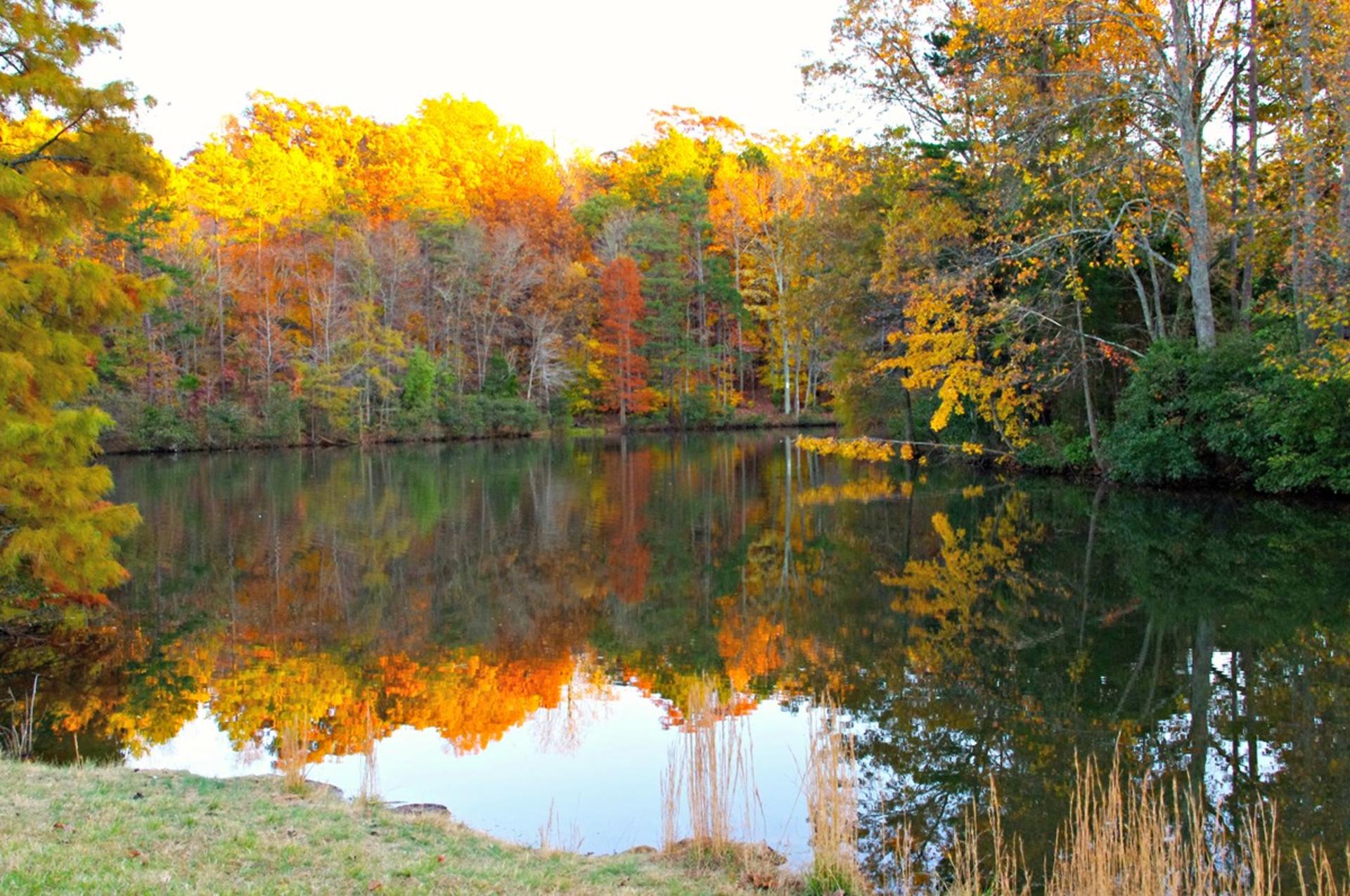 I have lived in some beautiful, fascinating places — Hawaii, Massachusetts, Maryland and D.C. But North Carolina tops them all.
Jane's view from the deck of her Asheville home
Moving to Asheville eight years ago marked a memorable new beginning for our family. Immersed in the breathtaking beauty of the Great Smoky Mountains, I felt the vortex of air that spurs rejuvenation and healing. In a heartbeat, I fell in love with my new home.
Most impressively, North Carolina sparkles as a crown jewel among the nation's best exemplars of life-changing higher education. We are blessed to be in a state that consistently produces such diversely talented and exceptionally motivated high-school students — the all-important home base for our recruitment efforts.
At Guilford College, we are re-intensifying our focus on North Carolina students. And it's paying off. This fall, we achieved a 52 percent increase in first-year students enrolling from North Carolina. (Read what our Vice President for Enrollment Management, Arlene Wesley Cash, shares about North Carolina recruitment in this recent Greensboro News and Record article.)
Those who choose to make Guilford their college home will find the pursuit of our seven Core Values aligns well with North Carolina's state motto: Esse quam videri — to be, rather than to seem. Challenging ourselves and our students to live with integrity and authenticity is at the core of our mission.
Just one of the little details - a mushroom - found during a walk in N.C.!
And Greensboro, representing the heart of North Carolina, offers an ideal learning environment—a dynamic living laboratory. Our students gain tremendous experience and insights as they engage in this richly diverse, inclusive community where competing ideas come together and people work them out.
Enhancing diversity at Guilford means our invitation to students extends well beyond state borders. We are proud to welcome students from 28 states and several countries to Guilford College. We strive to make Guilford a great home for students — whether they spend four years or a lifetime in North Carolina.
---