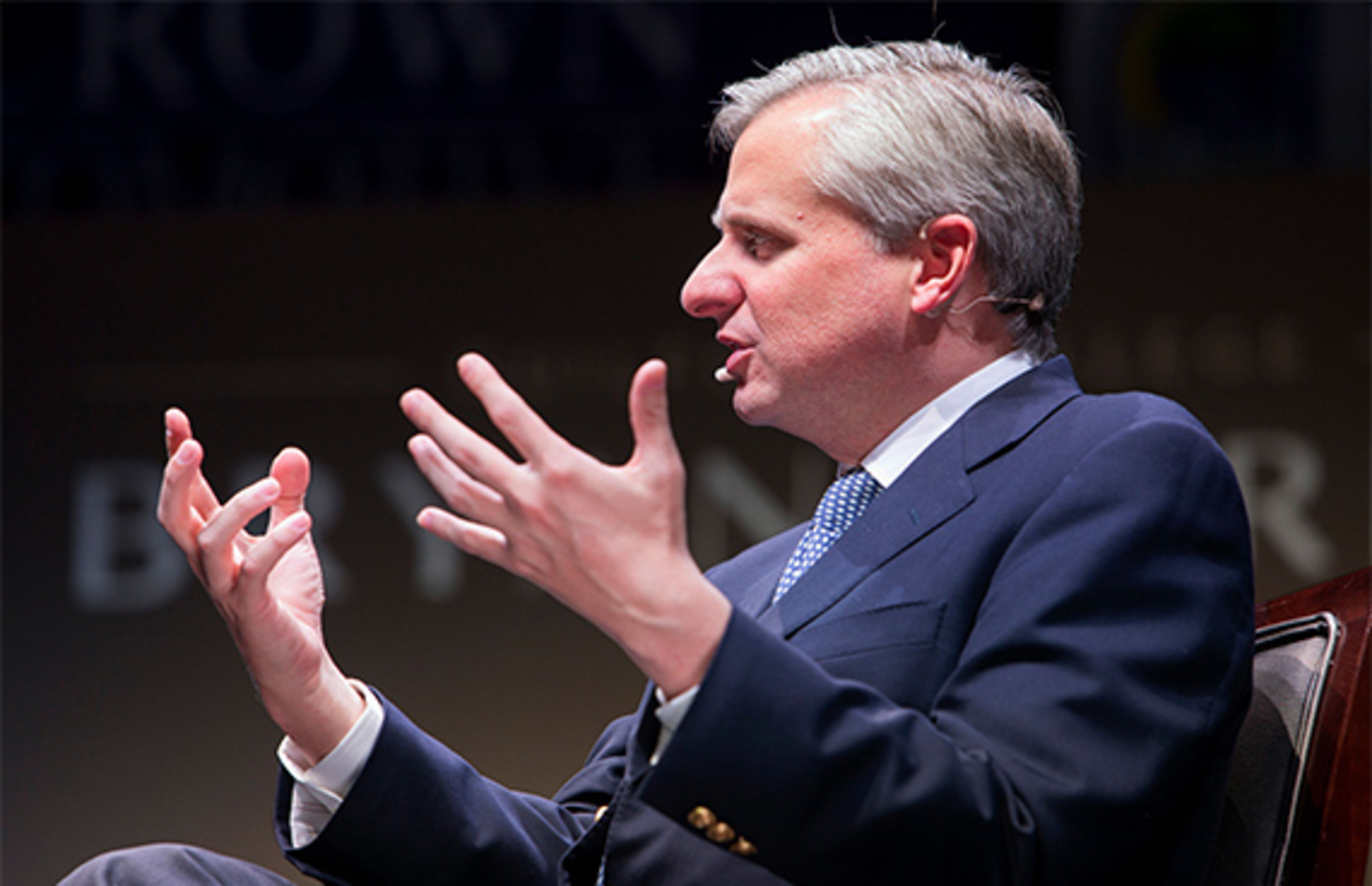 The News & Record reported on the Nov. 19 Bryan Series talk by Pulitzer Prize-winning biographer Jon Meacham, whose latest book is about George H.W. Bush.
The 41st president represents qualities that were disappearing from Washington during his tenure in the White House, Jon told an audience in the Greensboro Coliseum.
"In many ways he embodies the spirit of compromise, the spirit of experience, the spirit of sound governance over reflexive partisanship," the author said, according to the newspaper's story, "Bush biographer: 41st president had 'the spirit of sound governance.'"
"He tried to create a culture of compromise and comity in Washington in order to get things done," Jon added later in the evening, "to actually accomplish things, to govern as opposed to campaigning perpetually."
The 2015-16 Bryan Series will continue with appearances by actor and activist George Takei on March 21 and author Malcolm Gladwell on April 12.
---