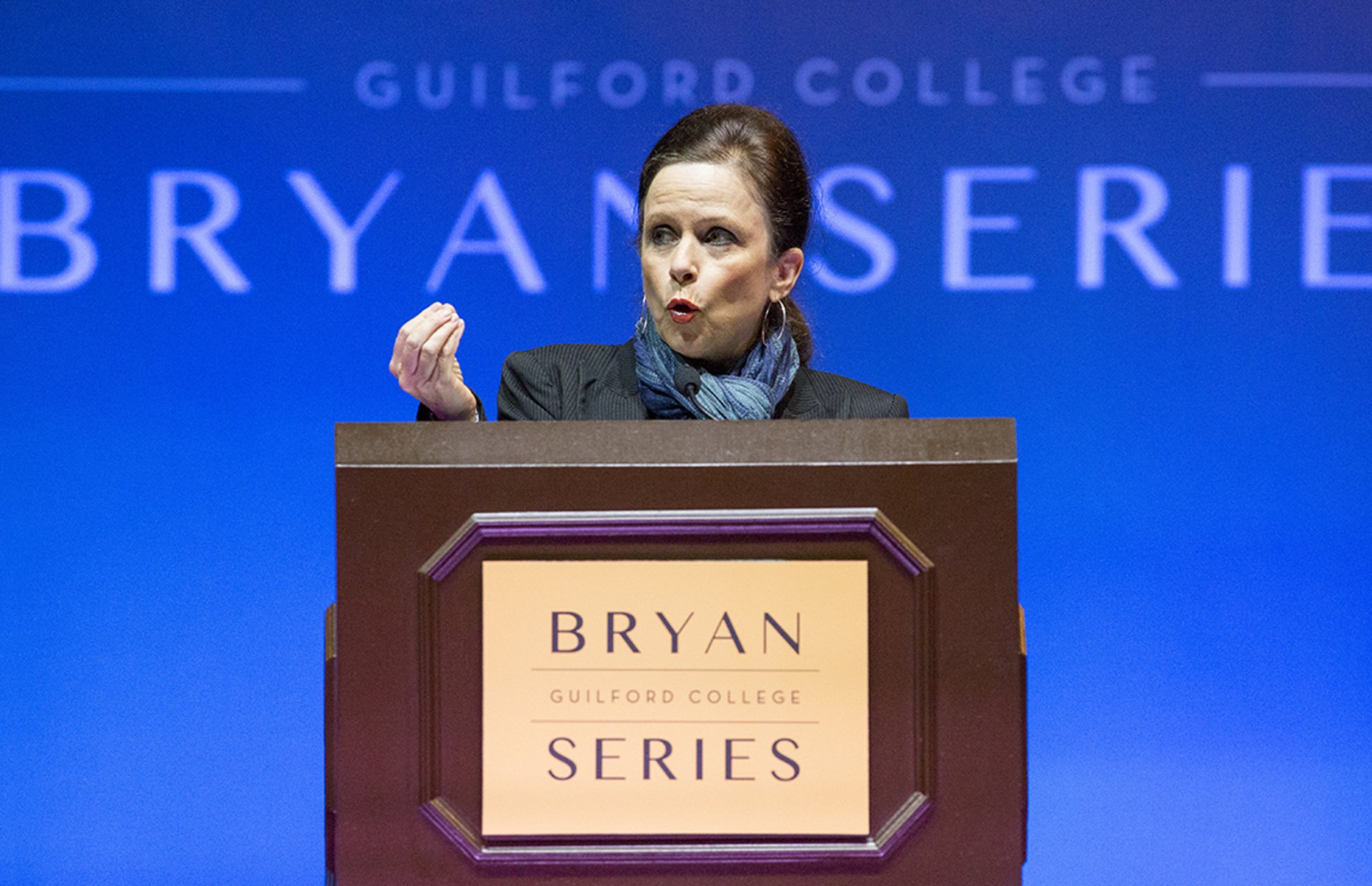 Journalist Robin Wright, the first speaker in the 2015-16 Bryan Series, talked about reasons for optimism amidst the turmoil in the Middle East.
View a photo gallery from Robin's visit on the Bryan Series Facebook page.
The Greensboro News & Record covered her Oct. 1 talk at the Greensboro Coliseum. Robin believes the nuclear deal with Iran is a step in the right direction and a sign that more progress may be possible.
"The nuclear deal is important far beyond the nuclear deal," she said, according to the newspaper article. "It reflects a number of changing realities inside the Islamic republic that are hopeful for us long term."
Robin has reported from more than 140 countries on six continents, winning numerous awards for her coverage of international affairs.
"We've taken the first step at a process of healing" in Iran, Robin said. "It will be a long ride. It will not be a straight trajectory. There will be lots of bumps along the way.
"But it is hopeful because it is a beginning."
---