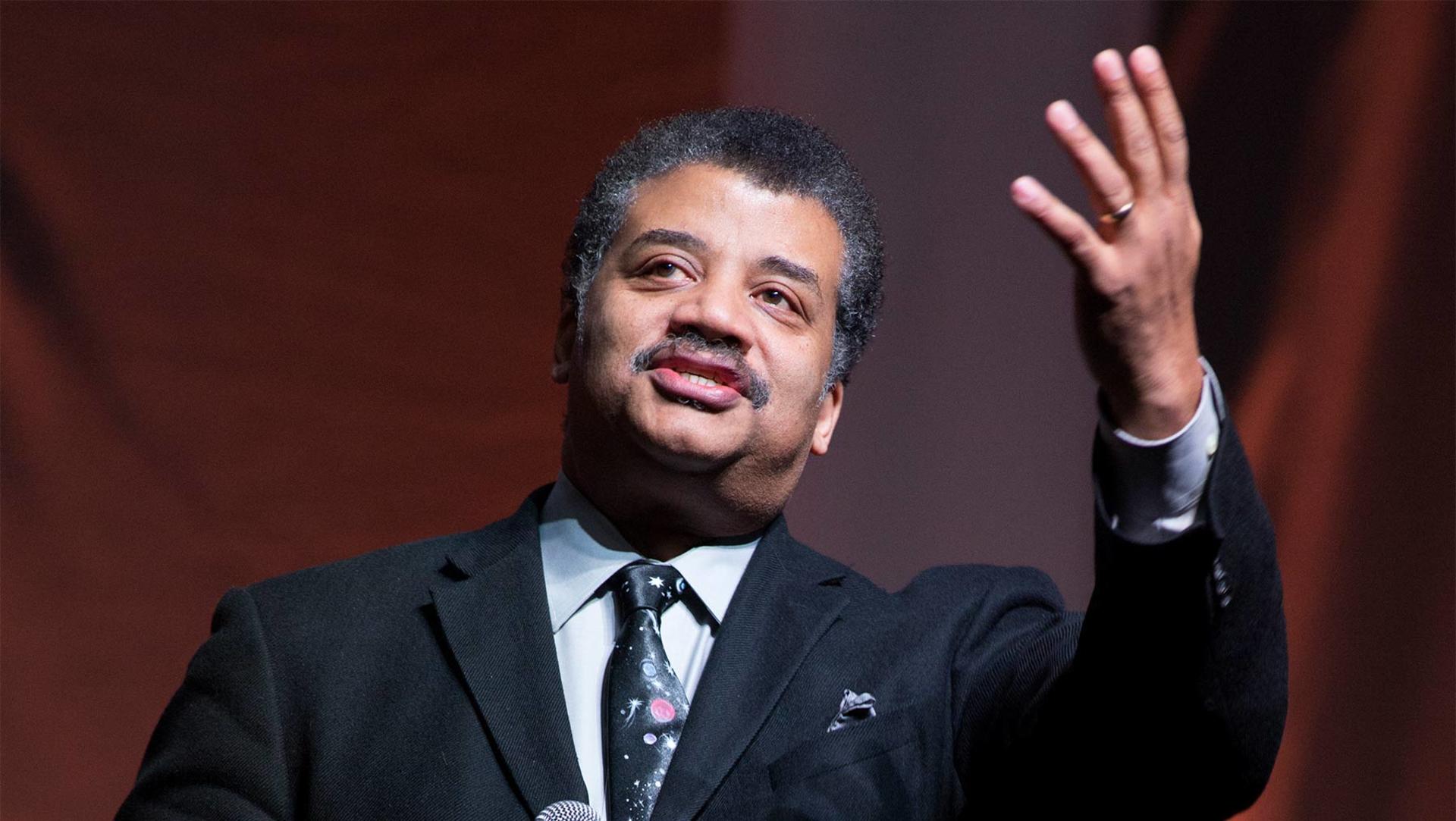 If renowned astrophysicist Neil deGrasse Tyson plays his cards right, he may someday join Ben Franklin as one of the only scientists on U.S. currency.
Near the beginning of his Jan. 31 Guilford College Bryan Series talk, "Adventures in Science Literacy," Neil asserted that a nation's commitment to science is reflected in the images of scientists on currency.
He offered numerous examples, including the German mathematician Carl Friedrich Gauss and a mathematical distribution function appearing on the Deutschmark, which was the official currency of West Germany and unified Germany until the adoption of the euro.
"If (science) is on your currency, it's part of your culture. You think it, you feel it," he said. "The German government was saying to its people, 'math matters.'"
Neil, who is Frederick P. Rose Director of the Hayden Planetarium, wants to rekindle America's passion for science. He offered statistics that show science and math competencies lagging.
He told a crowd of 3,400 people at the Greensboro Coliseum that the 20th century was a time of technological hope for the U.S. "Landing on the moon in 1969 was due to the force of science literacy," he said. "I don't want to think that the heyday of America was the 20th century."
He provided some examples of 21st century science illiteracy and said the U.S. needs to improve its competencies, predicting, "Innovations of science and technology are the engines of tomorrow's economy."
Inspiring Students
As is the custom for Bryan Series speakers, Neil met with a group of Guilford students prior to his talk and answered their questions about science for 45 minutes.
"Neil deGrasse Tyson was very possibly the most student-anticipated Bryan Series event during my time at Guilford thus far and he certainly did not disappoint," said Anna Kelly '18, a religious studies major. "He got to know a bit of Guilford, and our students were very proud to share that with him. His lecture left students feeling not only informed and amused, but empowered."
If Neil is able to inspire enough young Americans to pursue careers in science, he may find himself joining Franklin, a Founding Father and inventor of the lightning rod, on U.S. currency one day.
Also check out the Greensboro News and Record article about Neil's talk, "Tyson: U.S. science illiteracy a serious threat."
---