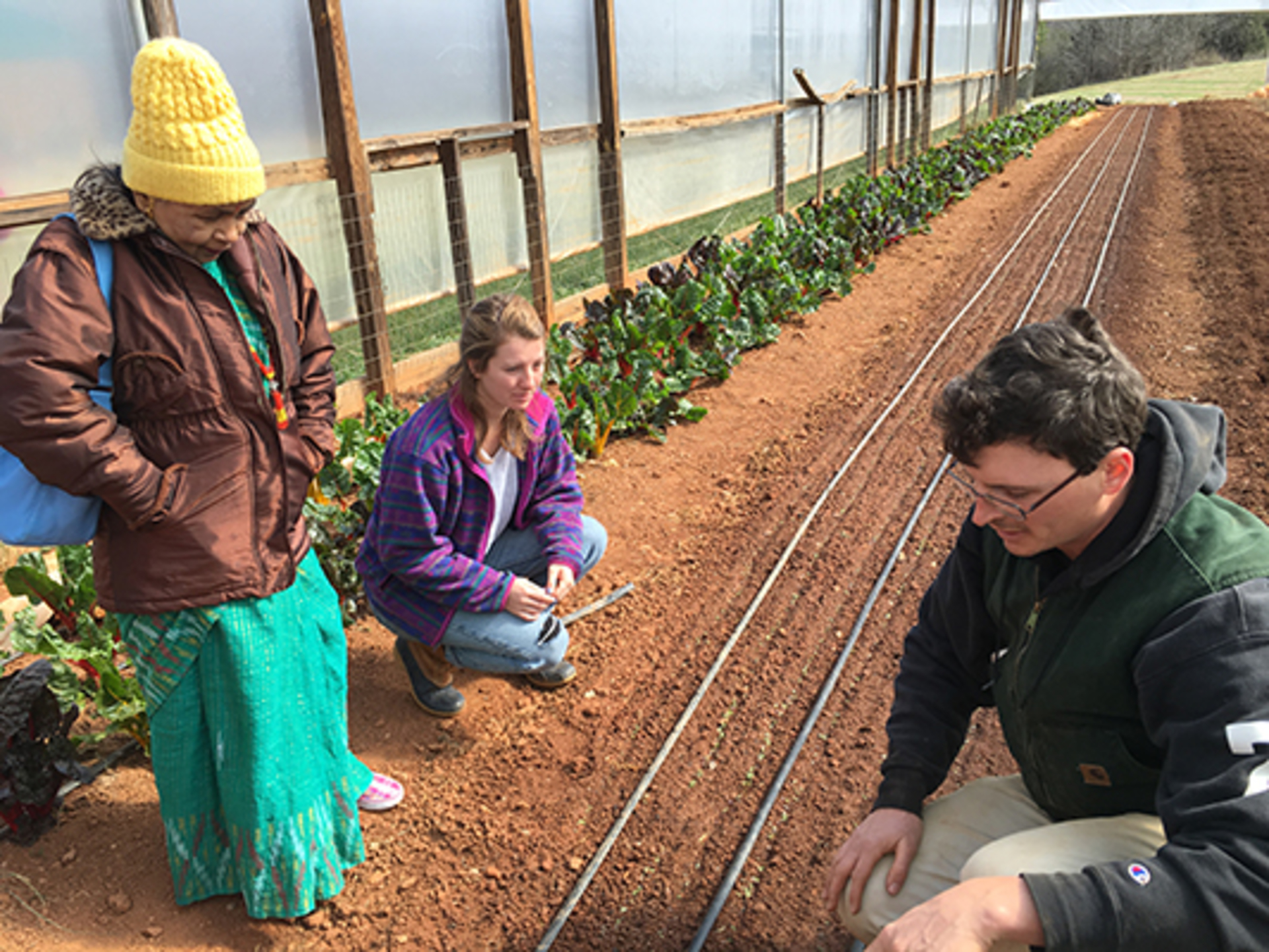 Every week, the Bonner Mobile Market provides produce from the Guilford Farm to refugee and immigrant communities at the Glen Haven Apartments, where there is also an after-school tutoring program run by Bonner student volunteers.
This week, Glen Haven residents and community partners from UNCG's Center for New North Carolinians visited campus for a tour of the Guilford Farm and were invited to bring their own seeds to plant vegetables native to their homes in Guilford's community garden.
Guilford students, Glen Haven residents and community partners rolled up their sleeves and got to work weeding and planting a variety of seeds, then finished up their day with a meal in Guilford's dining hall, which serves produce grown on the Guilford Farm.
The Bonner Center for Community Service and Learning at Guilford College connects Guilford students with experiential and service learning opportunities throughout the local community. The Mobile Market was born out of an interest in promoting sustainable agriculture while fighting food insecurity in Greensboro.
---