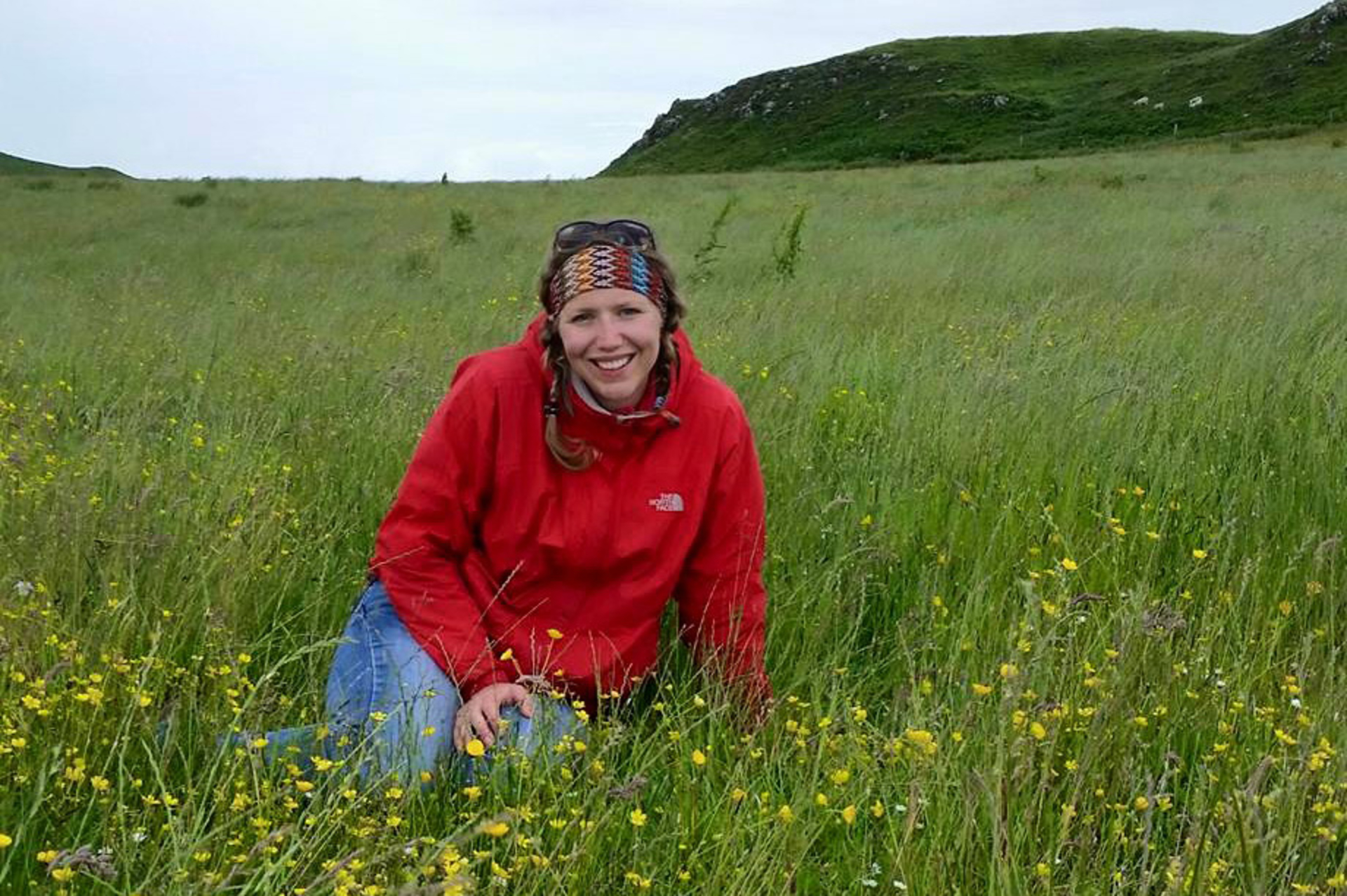 Annie Irving '08 has gone more than the extra mile to make her mark — she's gone more than 3,500 miles. In June, Annie will receive her bachelor's of medicine and bachelor's of surgery degrees from the University of Dundee, in Scotland — site of her study abroad experience as a Guilford College student.
Annie Irving '08 on the Isle of Skye
Her five-year program comes on the heels of a three-year stint at Dundee as International Officer and Study Abroad Coordinator. She says her dual degrees are the perfect extension of her Guilford College education, which provided exceptional preparation.
"Medicine is both a science and an art," Annie says. "By studying both Biology and English at Guilford, I learned how to balance and entwine these two subjects and two parts of myself. This has turned into a passion for both understanding how disease works and also how the disease affects the individual — a very integral part to being able to treat a patient."
Annie credits Guilford's "amazing" faculty for much of her success. Biology adviser Melanie Lee Brown, taught Annie to "think scientifically" and how to present research. English adviser Jim Hood helped her to "analyze human character through literature and to understand the value of experiences."
Guilford Chemistry professors Rob Whitnell and Anne Glenn also played a huge role in shaping Annie's life. "They wouldn't let me give up and they guided me in my pre-medicine academic journey."
Annie says the decision to study in the U.K., which offers one of the world's largest publicly funded health services (NHS), is directly tied to values she developed at Guilford.
Annie Irving '08 at Lochnagar, Scotland
"Quakers speak a lot of finding your vocation, rather than just finding a job," Annie says. "I picked up principles of social justice at Guilford that led me to believe that healthcare is a basic human right. I want to work in a system that offers free health care to anyone at the point of contact."
Annie says she may spend some time working in New Zealand or South Africa, but ultimately envisions herself settling in Scotland to serve as a general practitioner in a remote, rural community. She is eager to volunteer her talents and is particularly drawn to helping with the Syrian refugee crisis.
"There is a need for doctors in places like Calais and other refugee and migrant settlements," she says. "I feel an overwhelming need to help because I can and have the means to use the gifts that I am lucky enough to possess."
---