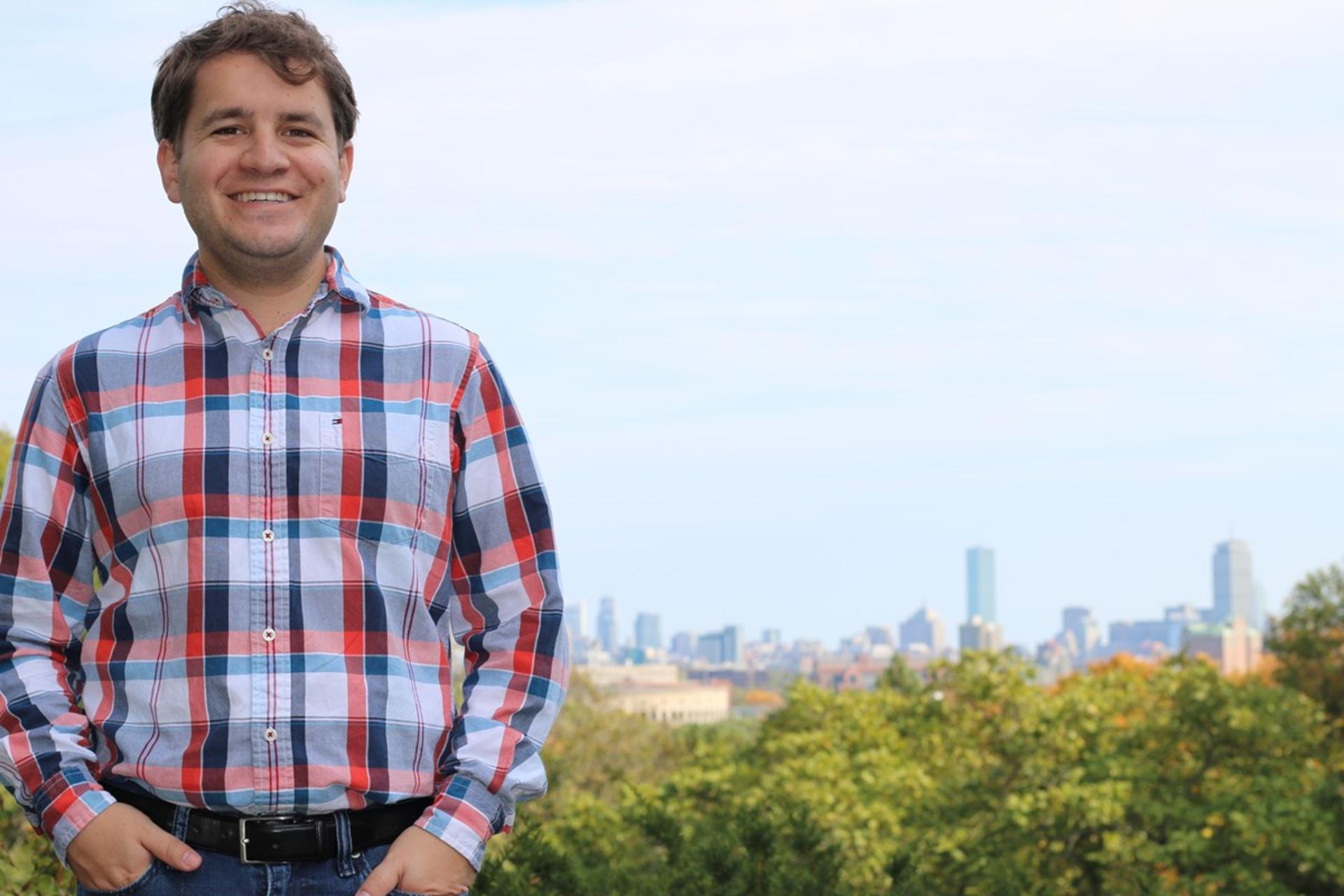 Nathan Knisely '11 loves his career. "As a graduate student I had the chance to work on some exciting projects — from helping DARPA (Defense Advanced Research Projects Agency) with a crowd-sourced infantry fighting vehicle, to helping the FAA solve the challenge of safely integrating unmanned aircraft into the National Airspace System."
You may not expect to meet a liberal-arts graduate with a love for engineering, but that's exactly what Nathan is. He graduated from Guilford College with a double major in Math and Physics. He then earned a master's and PhD in aerospace engineering from Georgia Institute of Technology. And he doesn't plan to stop there.
"I'm a senior systems engineer at a nonprofit laboratory called Draper in Massachusetts," he says. "I would love to one day get an MBA and start my own business."
A Drive to Learn
Nathan says Guilford ignited his passion for learning.
"At many colleges, the emphasis is on memorizing and repeating information," he explains. "At Guilford, the emphasis is on the process of learning. My professors challenged me to ask questions — and take the initiative to pursue the answers.
"Guilford taught me how to communicate my own ideas and be receptive to the differing views of others. That has proven to be an invaluable skill."
Speaking Up
Nathan is proof that a Guilford College education prepares students to prosper in professional settings with its emphasis on writing and presentation skills.
Related: Guilford students share what speaking up means to them
"Without a doubt, my love for public speaking stems from my experiences at Guilford," he says. As a student, physics seminars offered Nathan the opportunity to give regular presentations.
"As a student, I was inspired to present at the Guilford Undergraduate Symposium," he says, "and today I jump on every opportunity I get to present at a conference or seminar."
What advice does he offer current students? "You're surrounded by professors, peers and alumni who care," he says. "Take advantage of the opportunity to ask questions — and to seek advice without judgment." You never know how far it might take you!
Are you passionate about how the universe works? If you're looking for a stimulating and challenging Physics program, check out what Guilford College has to offer. Register today for a personal visit to meet professors and students and tour our beautiful campus!
---