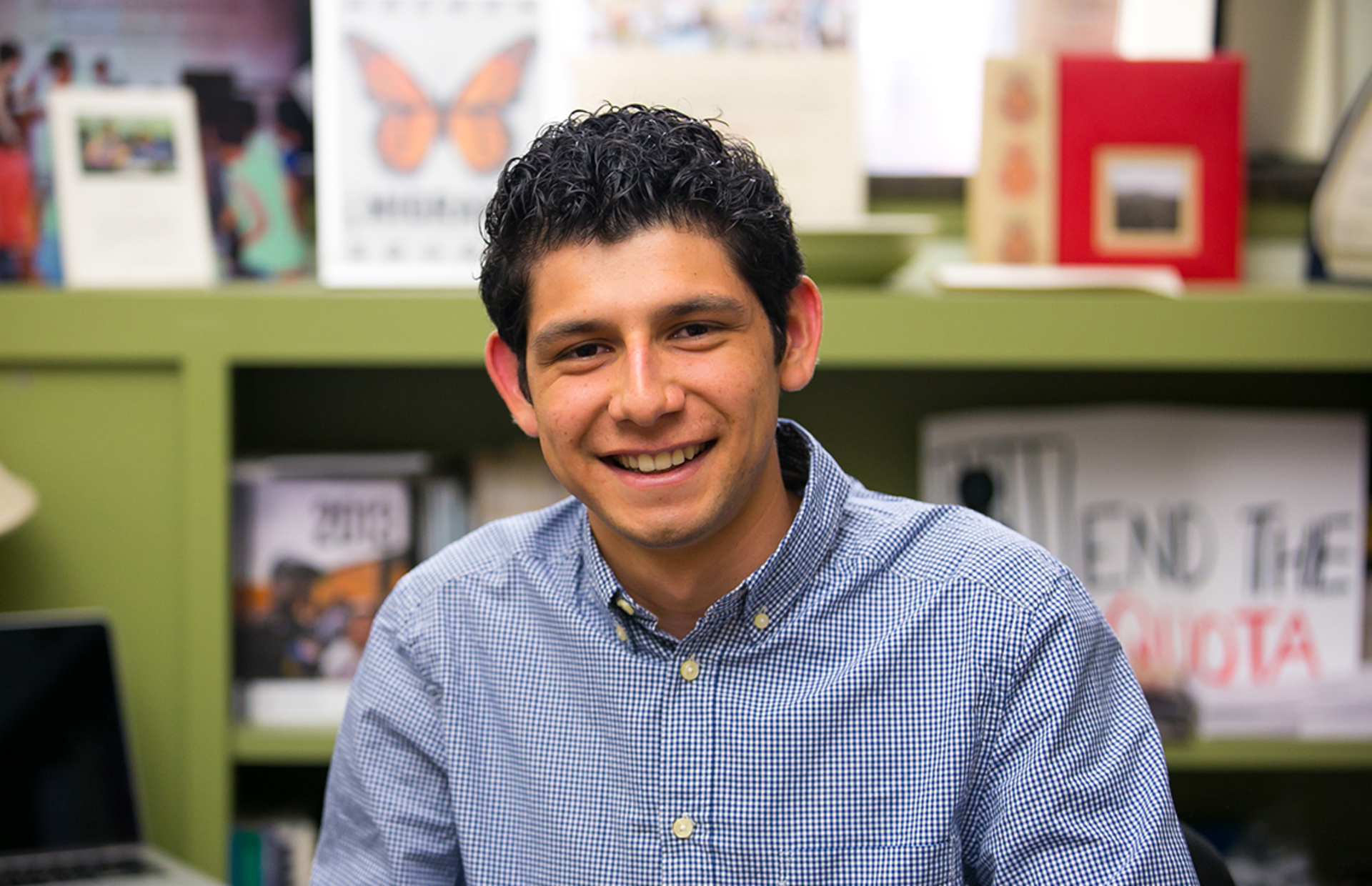 The Made in Greensboro website has posted a story about Guilford College student José Oliva and his work on behalf of immigrants and refugees.
José knows firsthand the challenges newcomers face. He moved from the rural village of Tiucal, Guatemala, to Greensboro in 2011 at the age of 15.
A Bonner Scholar majoring in economics and political science at Guilford, he has worked hard to help other international students achieve their dream of attending college. Among his volunteer efforts, he has served as secretary of Greensboro's International Advisory Committee.
"I am here to help build a more inclusive community, and to work towards a state and a country that embraces diversity and is equitable," José told the website.
Made in Greensboro is an initiative of Action Greensboro, a nonprofit that champions projects aimed at enhancing the city's quality of life.
To learn more about José, read "An Inspired Leader," a profile that appeared in the summer 2016 issue of Guilford College Magazine.
---