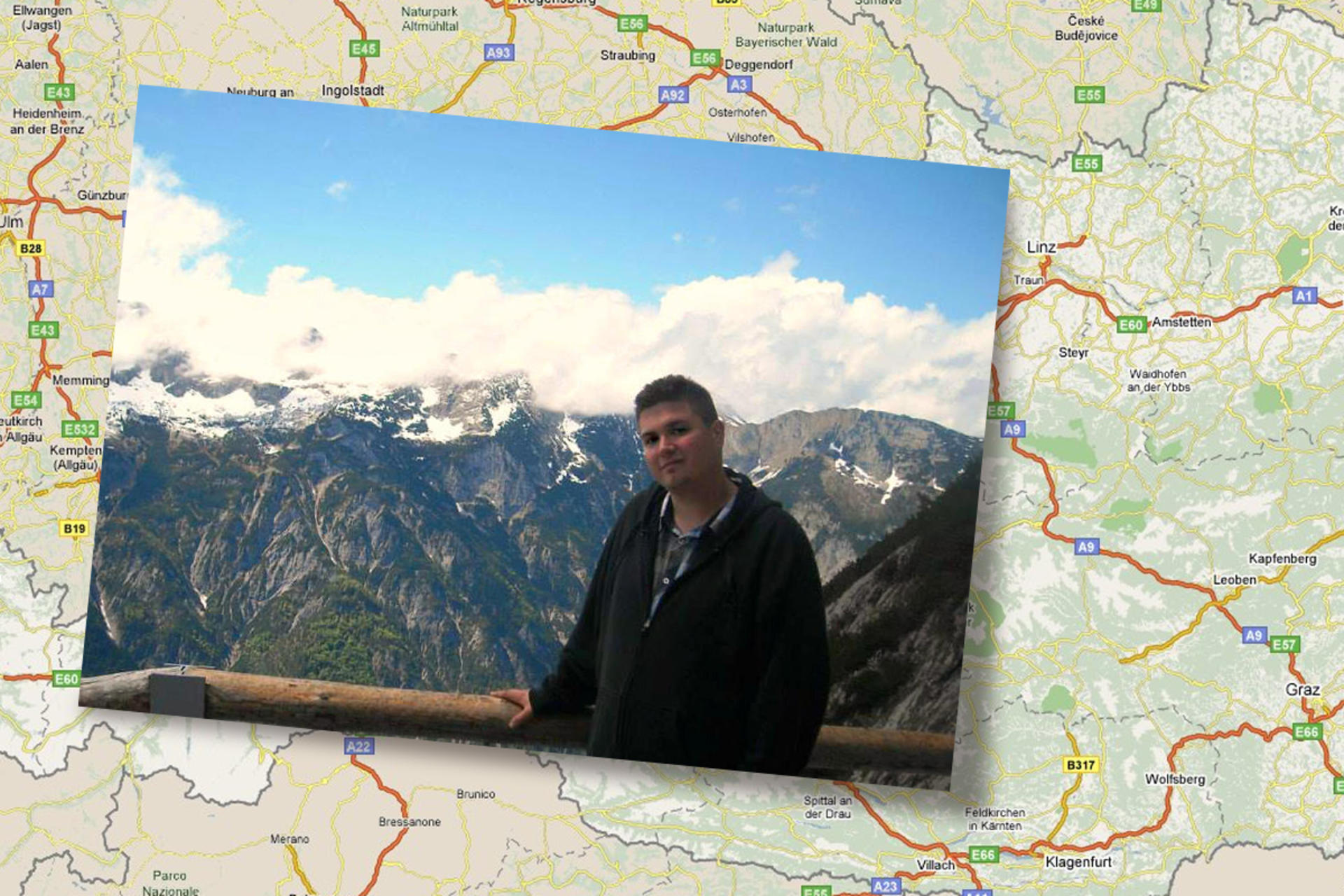 Ryan Sanders '12 has been drawn to the German language ever since a high school student exchange introduced him to the culture.
And although he didn't take German in high school, he committed to taking at least one semester in college. Thanks to inspiration from Dave Limburg, German professor at Guilford College, Ryan was immediately hooked.
"But my interests were not strictly limited to German language, literature and culture, which is why I decided to do a second major in international studies, concentrating in European studies," he explains. "Guilford's interdisciplinary major allowed me to explore many areas of interest including history, politics, art and philosophy."
Off to Austria
Since graduating from Guilford, Ryan has been living abroad. Dave encouraged him to consider working as an English teaching assistant in a German-speaking country, and Ryan happily accepted a role as a Fulbright English Teaching Assistant in Austria for two years.
Ryan lauds Guilford for its emphasis on critical thinking, an important skill in the workplace.
"Not everyone with a bachelor's degree can think outside the box," he says. "Guilford lights a fire in people to go out into the world and create positive change. For most it's a fire that never goes out."
What's Next?
Ryan is completing his master's thesis in international relations at Webster University Vienna. During this time, he's completed internships at the Afghan embassy in Austria and United Nations Industrial Development Organization.
Future plans include work at an intergovernmental organization or the U.S. State Department or possibly teaching English in another foreign country.
"International relations is a fascinating field that attempts to explain how the states of the world, as well as non-state actors, interact with one another," he explains. "By making an effort to understand why certain events transpire on the global stage, it becomes easier to react accordingly and prevent major disasters as well as make efforts toward reversing current tragedies. In this way, I hope I can, in my own small way, contribute to the improvement of global crises."
Guilford professors are committed to helping students succeed. And hands-on experience through valuable internships is a central part of a Guilford education. Apply now to get started on your own promising future!
---