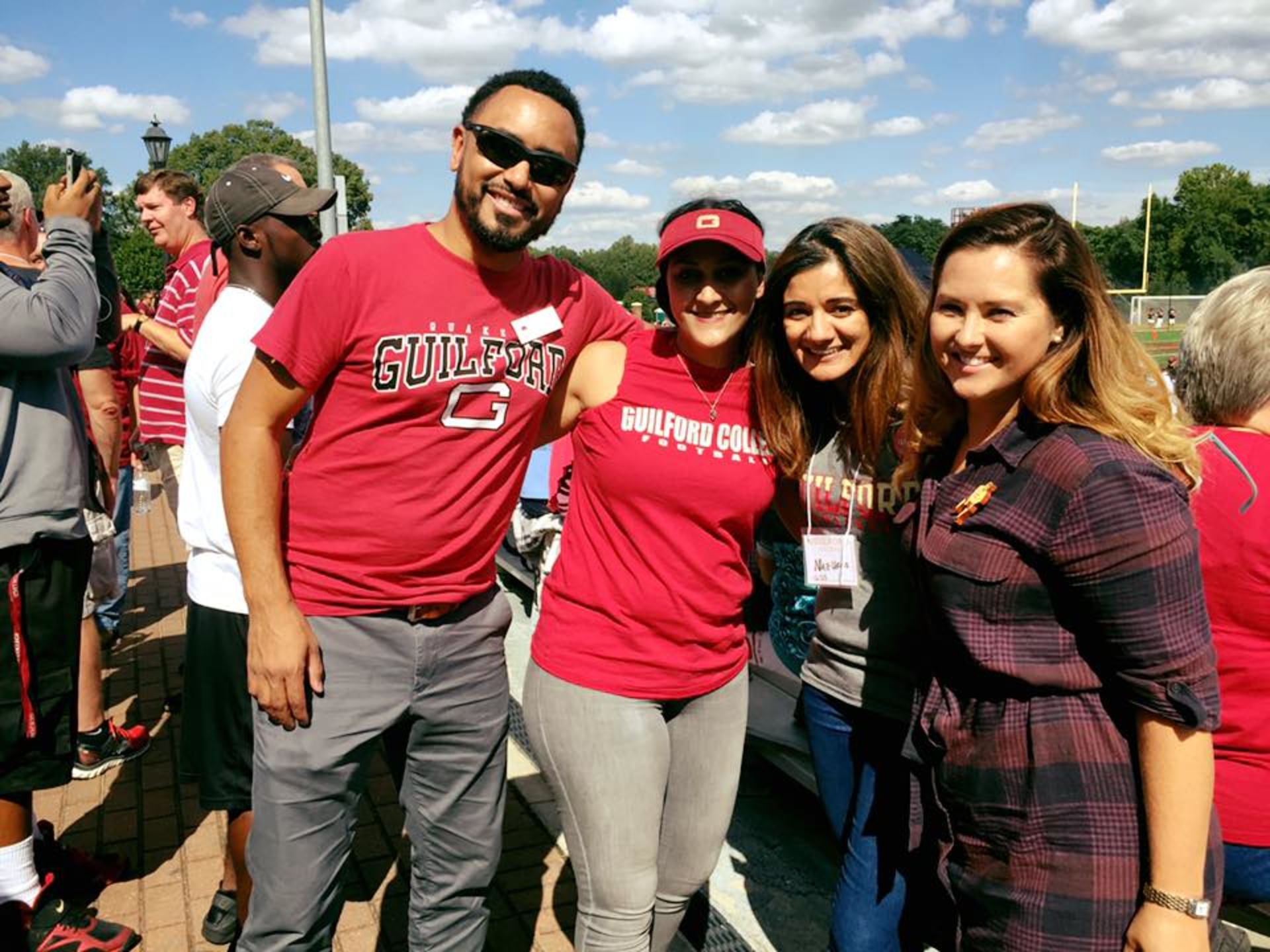 The Guilford College family is growing and changing in remarkable ways. This fall, we welcomed one of the largest, most diverse incoming classes in recent history. Students of color comprise 49 percent of the Class of 2020, and the number of first-year African American students is up nearly 100 percent from last year. The academic quality and personal attributes of these fantastic first-year students is as strong as ever.
Such rich diversity on campus provides an incredible learning environment for all students. Our classrooms are fully alive with students of widely varying backgrounds, interests and experiences coming together to explore their perspectives and questions. The resulting opportunity to create a stronger, more welcoming and enlightened college community is truly exciting.
I am inspired by what the Class of 2020 brings to Guilford. They are leaders in their home communities, serving such causes as Interfaith Peace, African Youth Initiative and the Islamic Center of the Triad. They are dancers, athletes, musicians, artists, scientists and entrepreneurs, including a student who started her own cheesecake business and hopes to open a bakery in Greensboro.
And that's just where they start at Guilford College. We know who they are today. We don't know who they will become and the role Guilford will have in their transformation.
Rewarding Transformation
There is nothing more important or satisfying than the role we play in changing student lives. I recently received a letter from a parent whose son was once told he shouldn't plan on going to college because of his learning challenges. Today, that young man is thriving at Guilford, he says, because of the attention and resources we provide.
Other Guilford parents express similar sentiments. I visited with a family last spring at an event in Asheville. Everyone in the family had attended the same large state school, but now came the youngest son with his eyes on Guilford. I had hoped we had won him over.
See more photos from Homecoming and Family Weekend 2016
It turns out we did — in a big way. I didn't know until just a few days ago when I met the family again during Family Weekend. The mother expressed with tear-filled joy just how much her son is enjoying Guilford. And the student's grandparents — also moved by what they see happening here, especially by our sustainability efforts — were thrilled to make a wonderful gift to the Guilford College Farm.
Encounters like these are motivating reminders of why we are here and that what we do at Guilford College is so worth it.
---