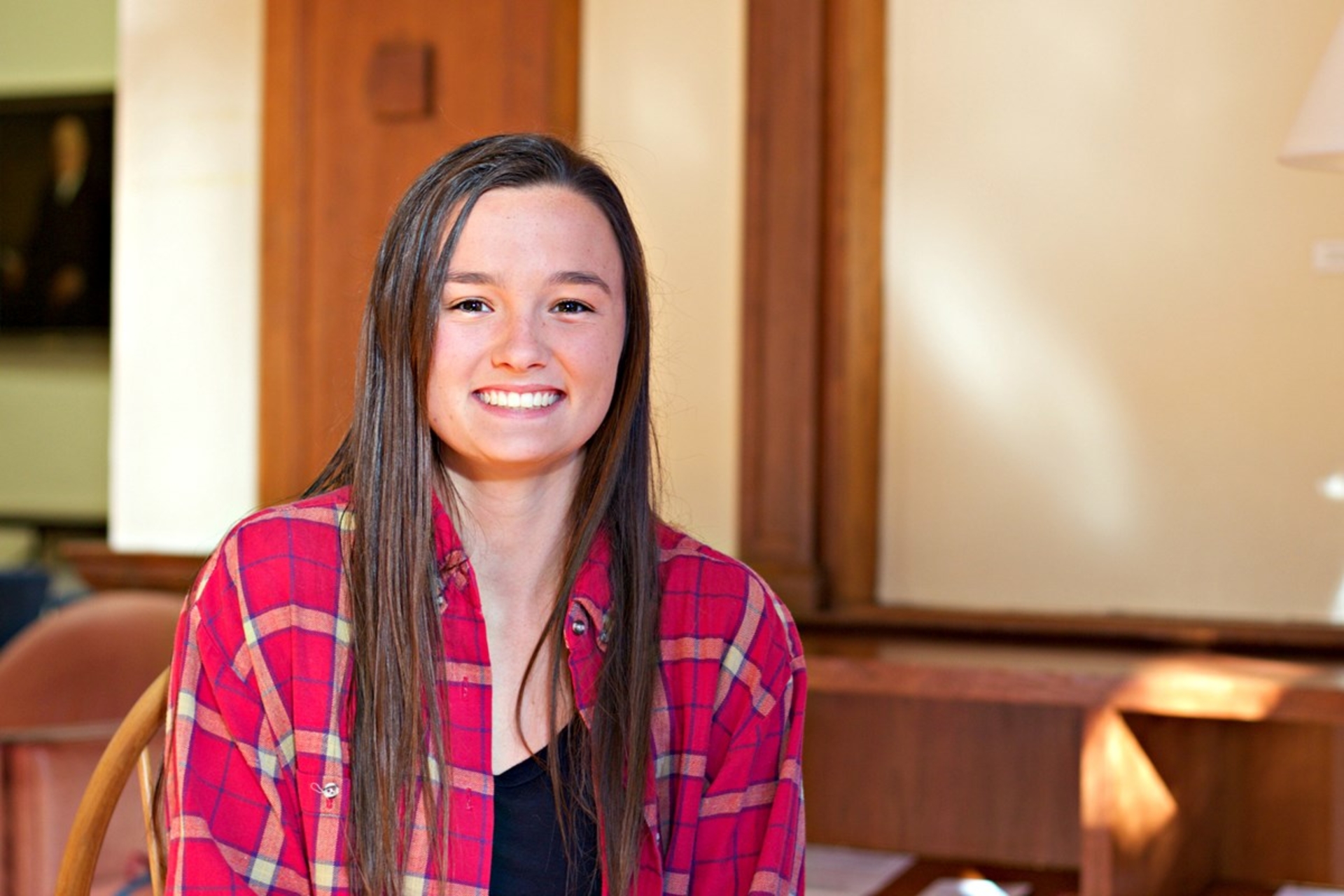 Hannah Rouse '19 is learning about elections in the classroom and on the campaign trail this semester. She and the other students enrolled in the political science course Ideas, Campaigns and Elections are required to work on a campaign.
Hannah has been working about 20 hours a week for the campaign of Deborah Ross, who is challenging incumbent U.S. Sen. Richard Burr.
"I thought it would be really interesting to work for Deborah," she says. "And it has been because it flip-flops almost every week in the polls."
Making Connections
Through her fellowship with the campaign, Hannah makes calls on behalf of Ross and organizes the work of other volunteers. She also has talked to potential supporters at events like the National Folk Festival and organized phone banks on campus.
Her campaign work is directly related to class readings and discussions, she says, and vice versa.
"Every day I'm drawing connections between our readings and the campaign," she says.
Deeper Learning
This is the first time Hannah's been involved in a campaign. She was nervous about getting involved, she says, because politics seem so negative. But she's been pleasantly surprised, and fascinated, by the experience.
"We all see a very surface-level view of elections and campaigns through advertisements, but being involved you see everything that's going on underneath, and that's really interesting," she says.
"Through this campaign, I've seen how much strategy is involved. All the numbers and statistics, that has really, really intrigued me."
Getting real-world experience, like on a campaign, is essential to the learning process at Guilford College. Want to find out about experiential learning opportunities in your areas of interest? Schedule your individual visit today at Guilford.edu/visit.
---