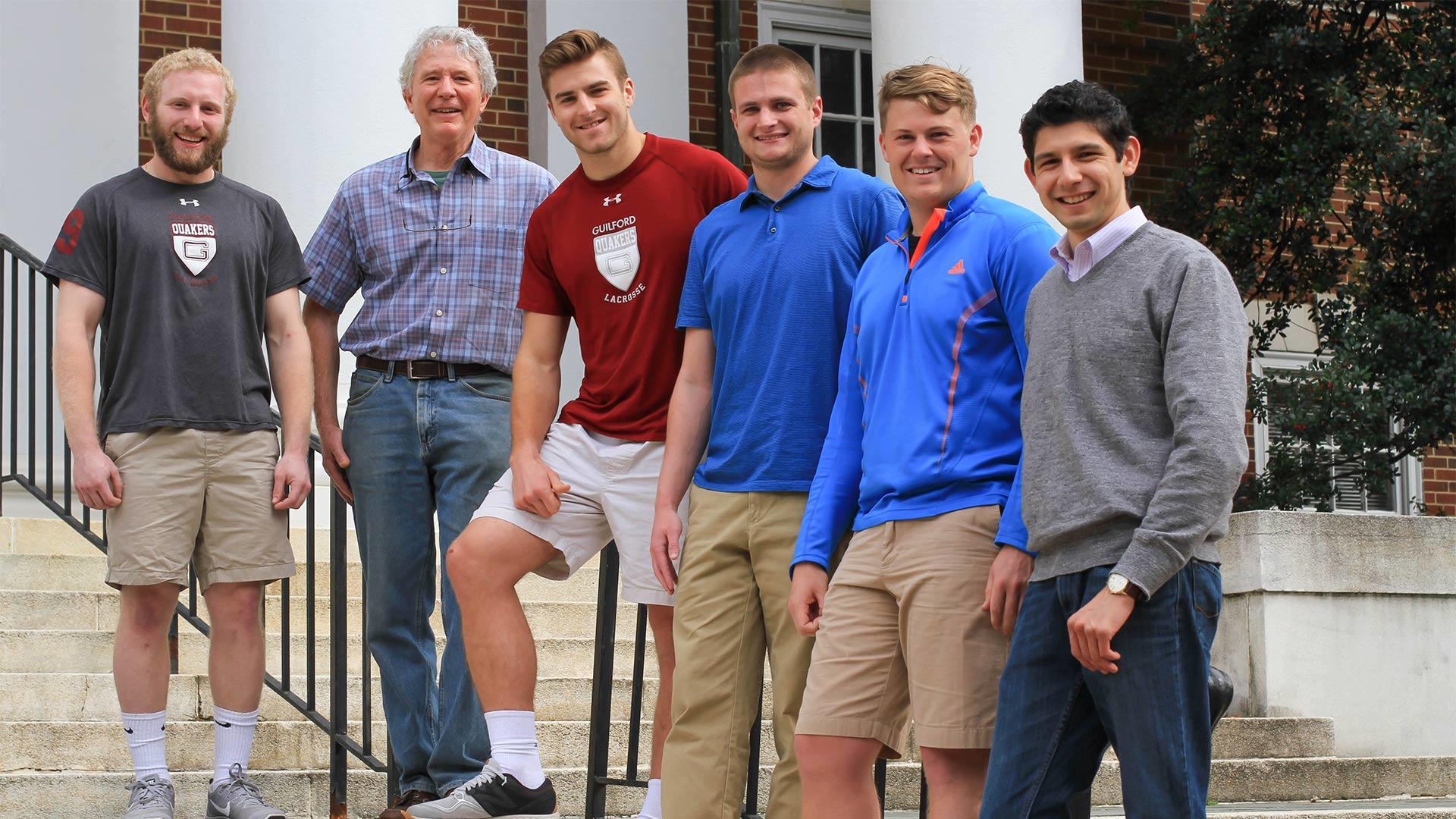 Five Guilford College Economics majors finished second as a team in the Oct. 28 regional Federal Reserve Challenge, a competition that encourages students to learn about the U.S. economy, monetary policymaking and the role of the Federal Reserve System.
Tom Driscoll, Austin Seibert, Jose Oliva, Jacob Hymowitz and Mason Church made up Guilford's team this year.
Only Appalachian State University finished with a higher score than Guilford. Jose says, "Winning second place shows how strong our economics program is. We performed better than other schools in the competition such as UNC Chapel Hill, which has only lost the regional competition once."
The Guilford senior, who was profiled in the 2016 Guilford Magazine and served as chairperson for the team, says the finish was personally satisfying.
"There was one school in the competition that denied me admission when I was applying to college. I was told my English was not very good, and I should wait to go to college," he says. "We finished higher than their team."
"In fact, as a first year in Robert's macroeconomics class, I was behind in economics and I did not speak English at a college level. However, he promised if I was curious enough and worked hard he would work with me," he adds.
"Four years later, I was able to compete and show the skills I have learned. At Guilford, we receive a quality education that prepares us for the real world."
Guilford finished second in the regional contest in 2008 as well. "All of the members of that team got career track jobs in 2009 during the worst layoffs since the Great Depression," said their adviser, Robert Williams, Voehringer Professor of Economics and chair of the Economics Department.
---