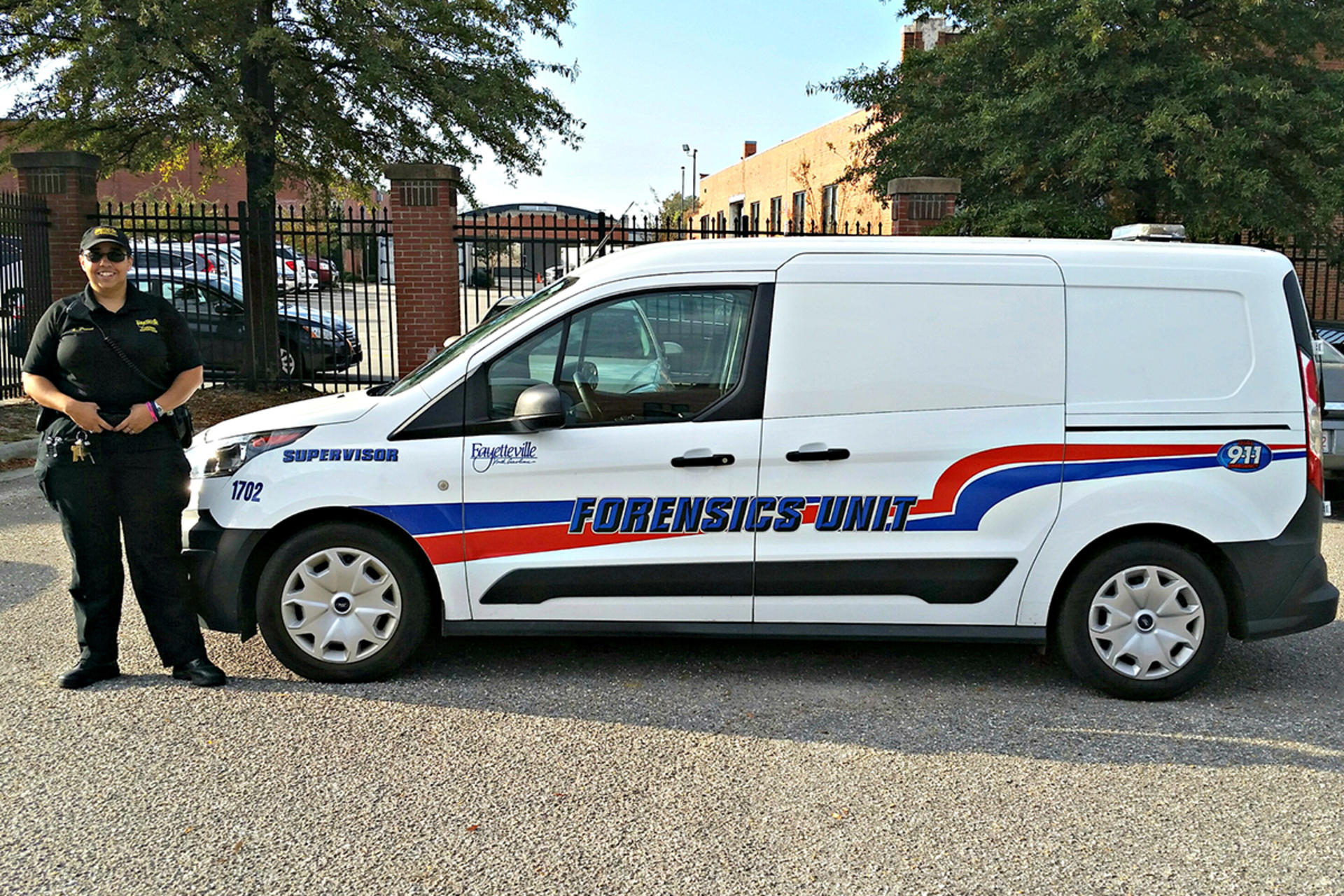 Lisa Provost '11 enrolled at Guilford because of "The Dig."
For a forensic anthropology course, teaching assistants set up a fake grave months in advance. Lisa and the other students in the class met bright and early on a Saturday and were challenged to locate and excavate the "grave."
Ready for Success
"The Dig" and other elements of her Guilford education helped prepare Lisa for success, she says. She has thrived as a member of the Fayetteville Police Department, first as a Forensic Technician and now as a Forensic Supervisor.
In her current position, she leads a squad of Forensic Technicians and oversees the Forensic Unit Crime Scene Academy (where she also teaches), among other duties.
Lisa credits Guilford's core values as a critical guide in her personal as well as professional life. She possessed these qualities before Guilford, but they became ingrained even more deeply.
The Value of Values
"Guilford College's Core Values: community, diversity, equality, excellence, integrity, justice and stewardship were integral in making me who I am today," she says.
The value of equality made an especially strong impression.
"When I first got to Guilford I was taken aback that we called our professors by their first names! As the years went on, I realized I could treat my professors as people, but still show them the respect they earned and deserved," Lisa says.
"That has always stayed with me."
Do you like to solve mysteries? If you're interested in a career in Forensic Science, check out what Professor Bryan Brendley has to say about the major.
---