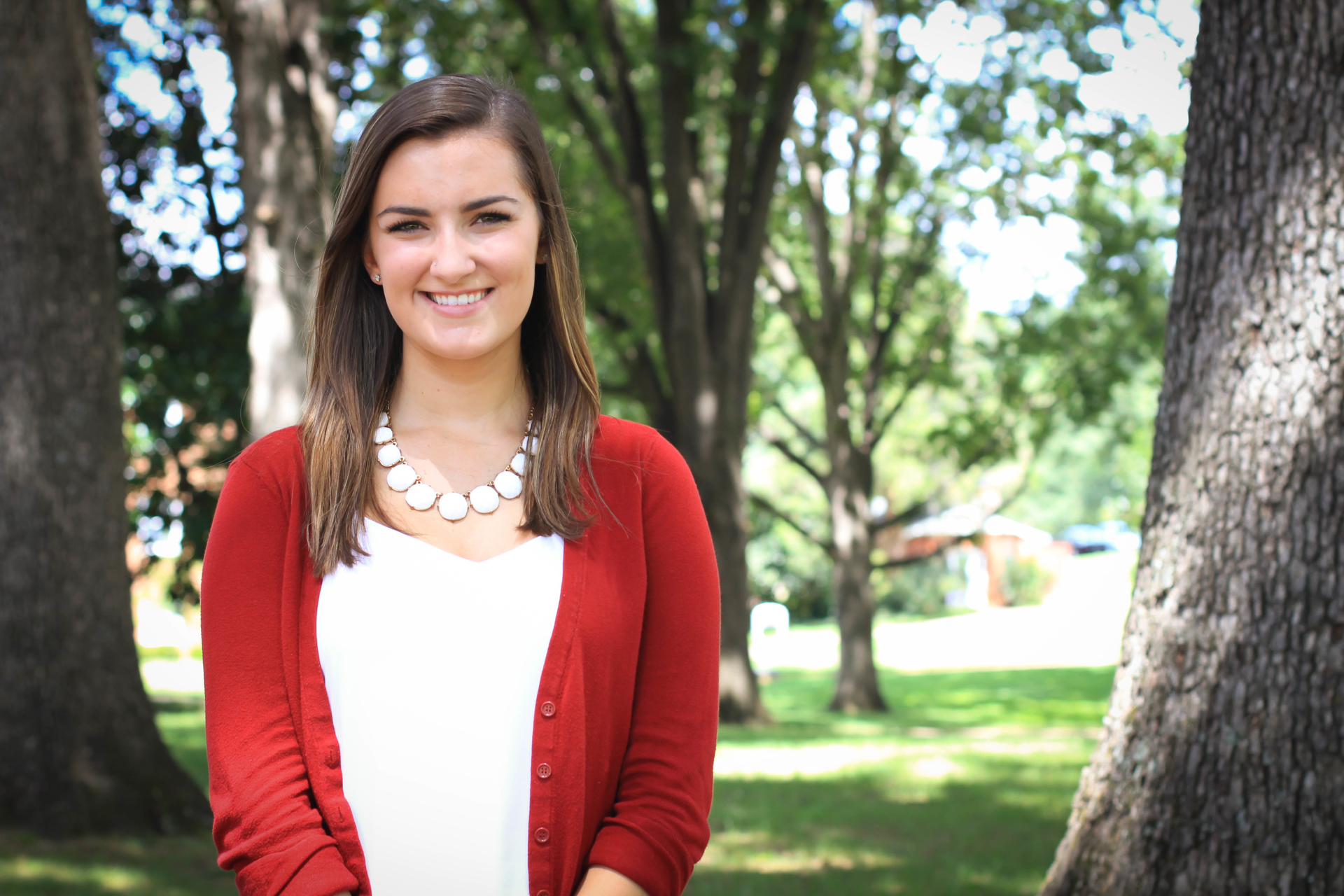 An internship can take many forms. But it's not often an intern gets the opportunity to make a difference in a vital, high-stakes industry such as internet security.
Inspired by her father's work in information technology and engineering, Sara Steinbach '17 was among the first to declare Guilford's new Cyber and Network Security major. Her immediate objective is a position in internet security analytics, and her internship at Greensboro-based Secure Designs, Inc. – a national provider of managed internet security – is giving her the type of hands-on experience she needs to accomplish that goal.
Secure Designs is a specialist in the demanding and fast-moving world of internet security, providing managed security services that protect thousands of small and midsize businesses from the global threat posed by cybercriminals. The most important component of that defense is personnel – there is an urgent need for trained professionals to successfully meet the challenge.
"Through my experience at Secure Designs I've been able to see things from my courses at Guilford come to life," says the Summerfield, N.C., native, "and I've solidified my understanding of advanced networking concepts."
Sara has contributed to a variety of projects during her internship, assisting in the installation of "next generation" firewalls, the systems that protect secure networks from online threats. She credits Guilford faculty members Chafic Bou-Saba and Will Pizio, who led the development of the cyber and network security major, with preparing her for a successful internship.
"I've been able to apply many of the concepts I learned in my networking class with Chafic Bou-Saba to my work at my internship," she says. "I've also drawn passion for the cyber security field from classes with Will Pizio, who consistently pushed me to do my best."
The stakes are high in network security. The partnership between Guilford and Secure Designs is an example of how higher education and industry can work together to improve outcomes for stakeholders. And where the internet is concerned, that means all of us.
---