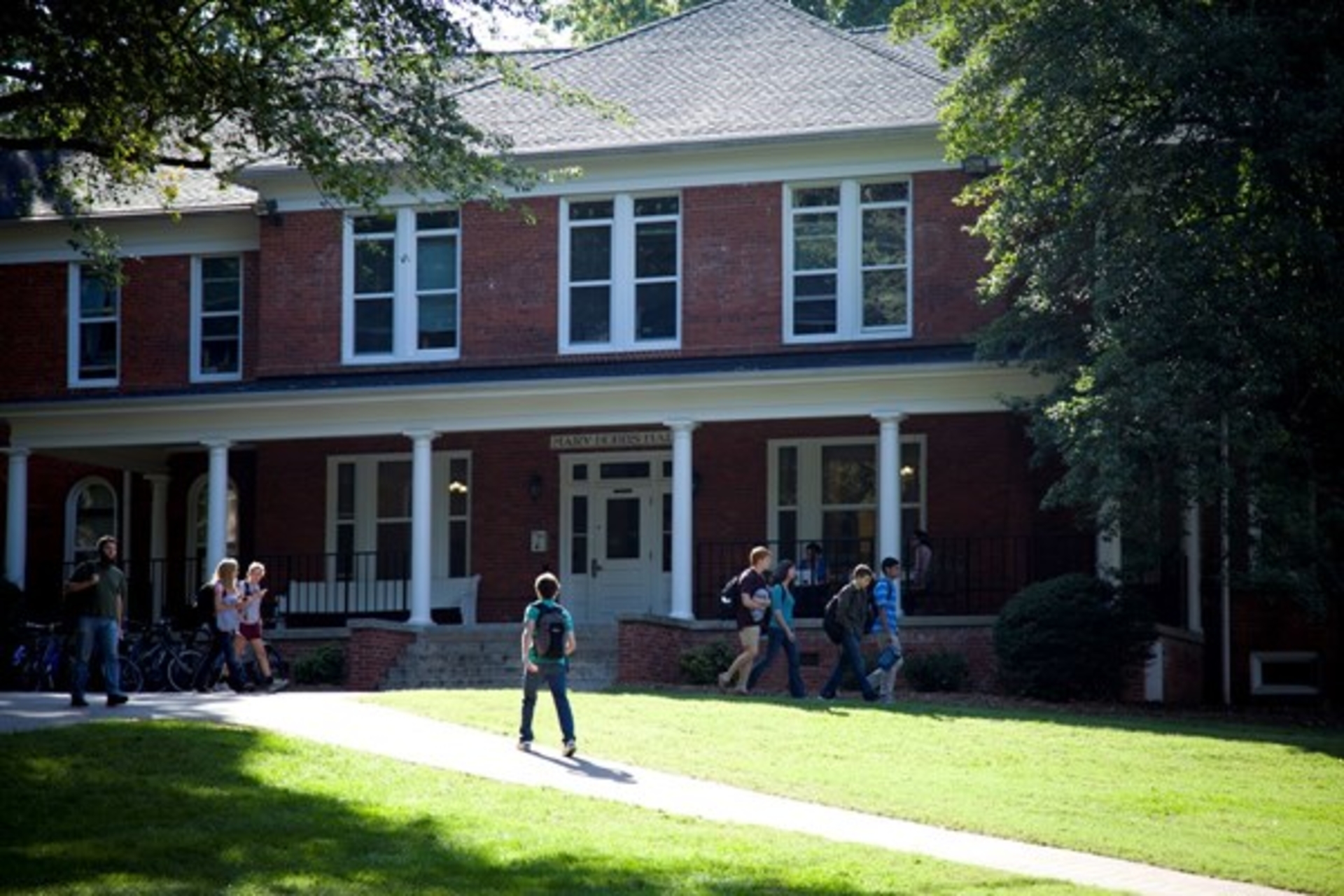 The Rachel Caldwell Chapter of the N.C. Society of the Daughters of the American Revolution presented Guilford College with an historic preservation award for Mary Hobbs Hall at its regular meeting April 26.
In addition, Gertrude Beal, Guilford's manager of prospect research, received an award from the chapter recognizing her work on the Mary Hobbs Hall fundraising project. She has been a chapter member since 2008.
Guilford's oldest residential building opened in 1907 as a cooperative-living residence hall for women who might not otherwise have been able to afford college. Originally known as New Garden Hall, it was renamed in 1933 to honor Mary Mendenhall Hobbs (1852-1930), a champion of education for women.
Extensive renovations and updates to the hall costing $2.1 million primarily were funded by gifts from 384 former residents and other supporters, who raised $1.7 million to support the project.
A 12-member fundraising committee was led by Carolyn Kirkman Harmon '64. Scores of alumnae returned to campus Oct. 2 for a ribbon-cutting and open house, including Margaret Barnes Budd '37, who recently turned 100.
---