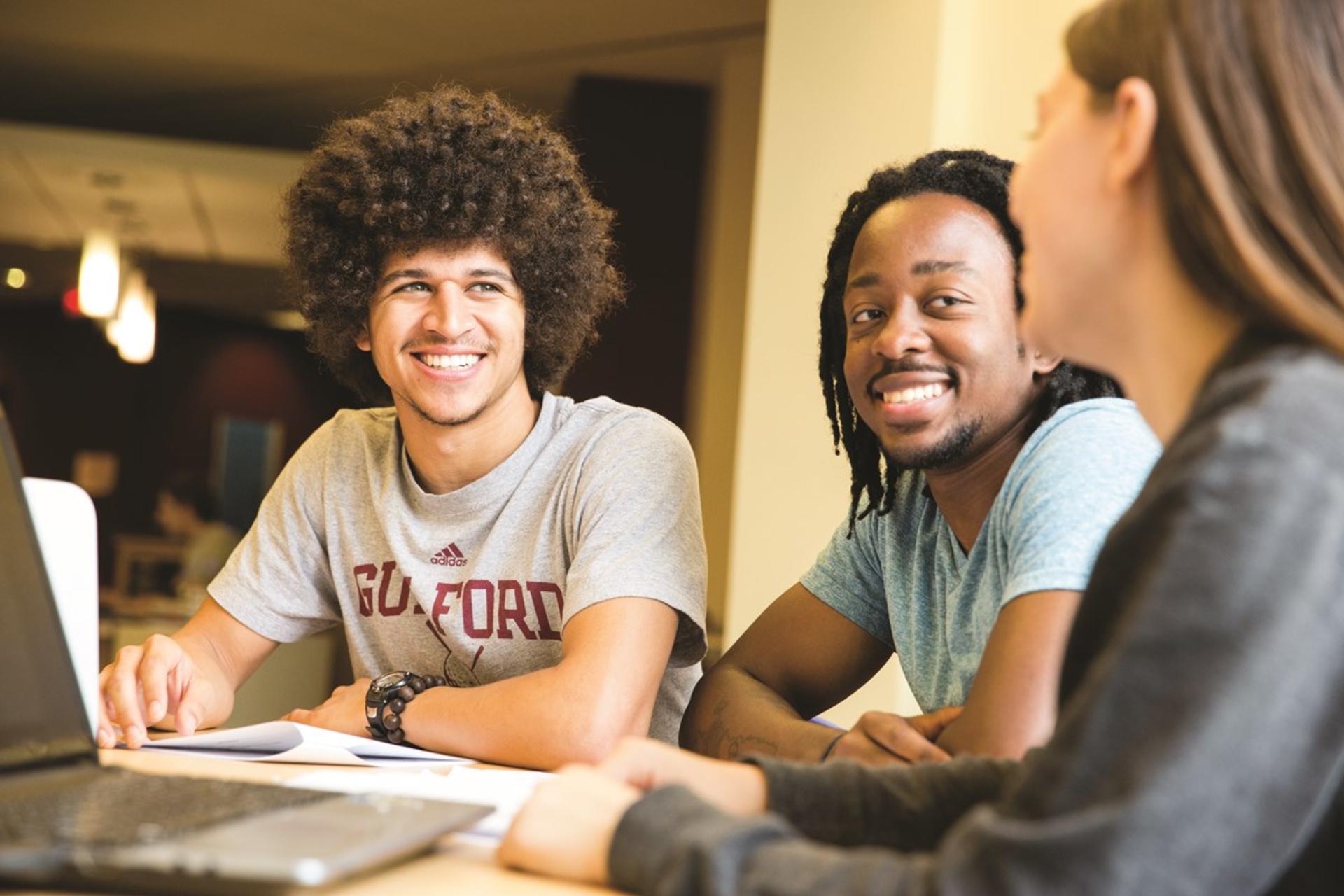 The Office of Communications & Marketing has received three Awards of Excellence from the Council for Advancement and Support of Education (CASE) for the admission viewbook and the "#WeAreGuilford" video created during the 2013-14 academic year.
The awards were presented by CASE District III, which includes hundreds of institutions in nine southeastern states.
In the category of graphic design, the viewbook received awards for multipage publication or folder and editorial design. Staff members worked with Grip, a concept and design agency based in Chicago, to create the 12-page publication for prospective students.
In the category of electronic and digital media, the "#WeAreGuilford" video, created in collaboration with GeoCore Films of Thomasville, received an award for marketing/branding video.
Angela Reiter, senior director of communications & marketing, managed the viewbook and the video projects. Both reflect the branding adopted in 2013 and incorporated into a wide range of student recruitment materials.
In 2012, CASE presented Guilford with an overall improvement award for educational fundraising and an award of excellence for the Advancing Excellence Campaign video.
CASE is an international association serving educational institutions and the advancement professionals who work on their behalf in alumni relations, communications, development, marketing and allied areas.
---