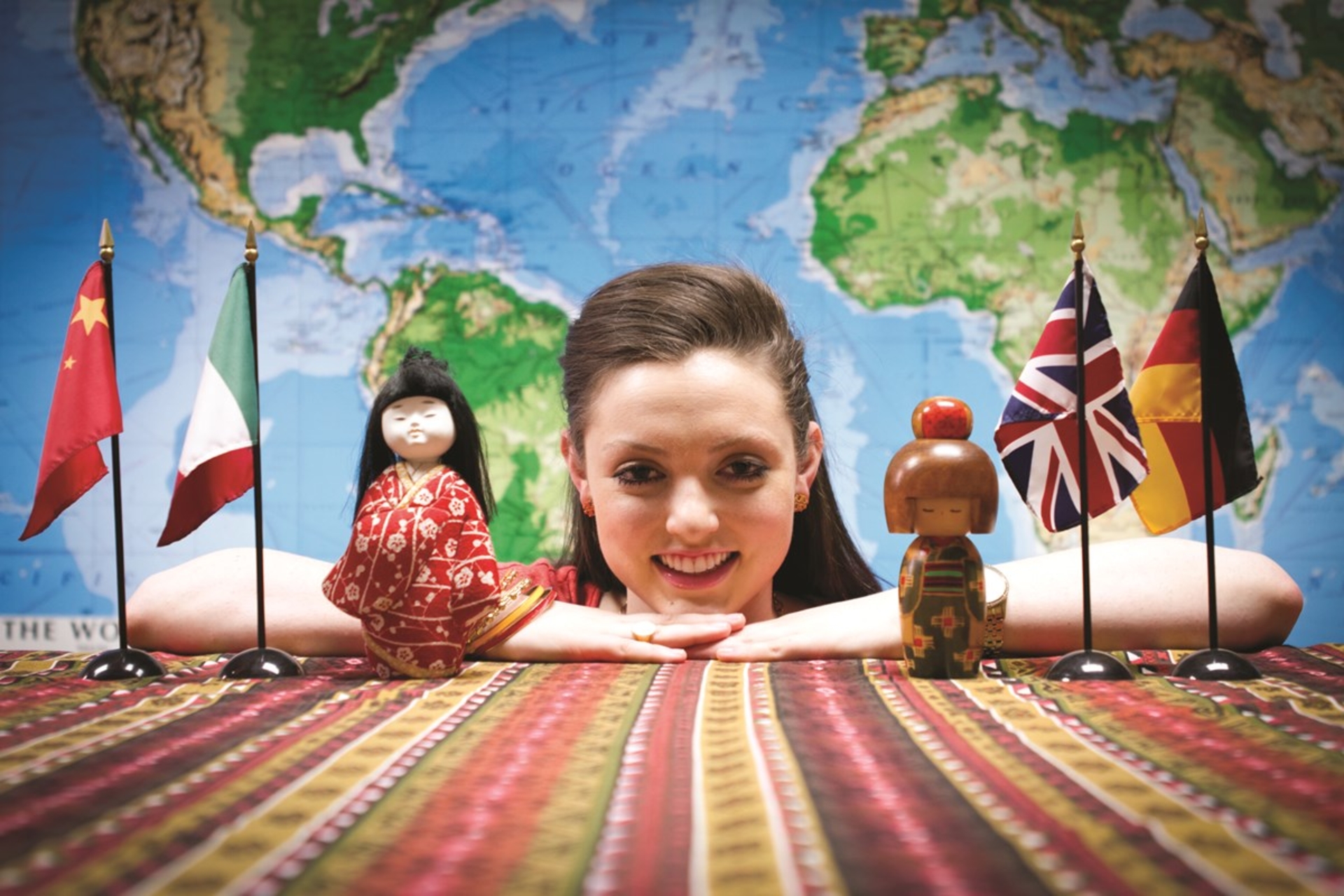 Former U.S. Rep. Howard Coble '53 smiles from ear to ear when he talks about Claire Massagee Lanier '12. "Superb," Howard said. "That's the kind of person Claire is."
Howard would know. After she graduated from Guilford, Claire worked for Howard 2012-15.
A Greensboro native, Claire chose Guilford College because of its small class sizes and because she wanted to stay close to home. Guilford helped her find her passion.
A political science and computing and information technology double major, Claire also was a Principled Problem Solving Scholar. Through the program, students participate in internships related to problem solving. That's when she first became an intern in Howard's district office.
"I gained a lot of confidence and maturity through the PPS program," Claire said. "In district offices, it's a lot like social work because you help constituents who are having issues with federal agencies regarding their health problems and disabilities."
She also interned with both U.S. Sen. Richard Burr and former U.S. Sen. Kay Hagan during the same summer. But it was her first internship with Howard that had the greatest impact on her.
"He was by far the most accessible member of Congress that I worked for," Claire said. "He asked how my parents were, he wanted to know about my day. He was flexible."
In addition to her internships, Claire was involved in the College Republicans club.
For years, College Republicans clubs at the College would form and dissipate. During a discussion in one of her political science classes, Claire decided to reboot the club.
Fellow students had misconceptions about Republicans, and that bothered Claire. "I wanted to have a presence on campus because I was upset," she said. "I wanted to prove to the campus that College Republicans do exist."
Through her studies, the PPS program and internships with Howard, Claire found something that gave her an identity and helped her stand out at Guilford.
"When I talked to students who went to other schools, they didn't understand what was happening in the world," Claire says. "I think Guilford students are grounded, and the College has prepared us to deal with reality and not just ideas."
Claire returned to Guilford as a student in the post-baccalaureate pre-medical & pre-health studies program. She completed her courses this spring and has taken the MCAT. She says she's not done with politics, but hopes to use her experiences in the health profession.
---