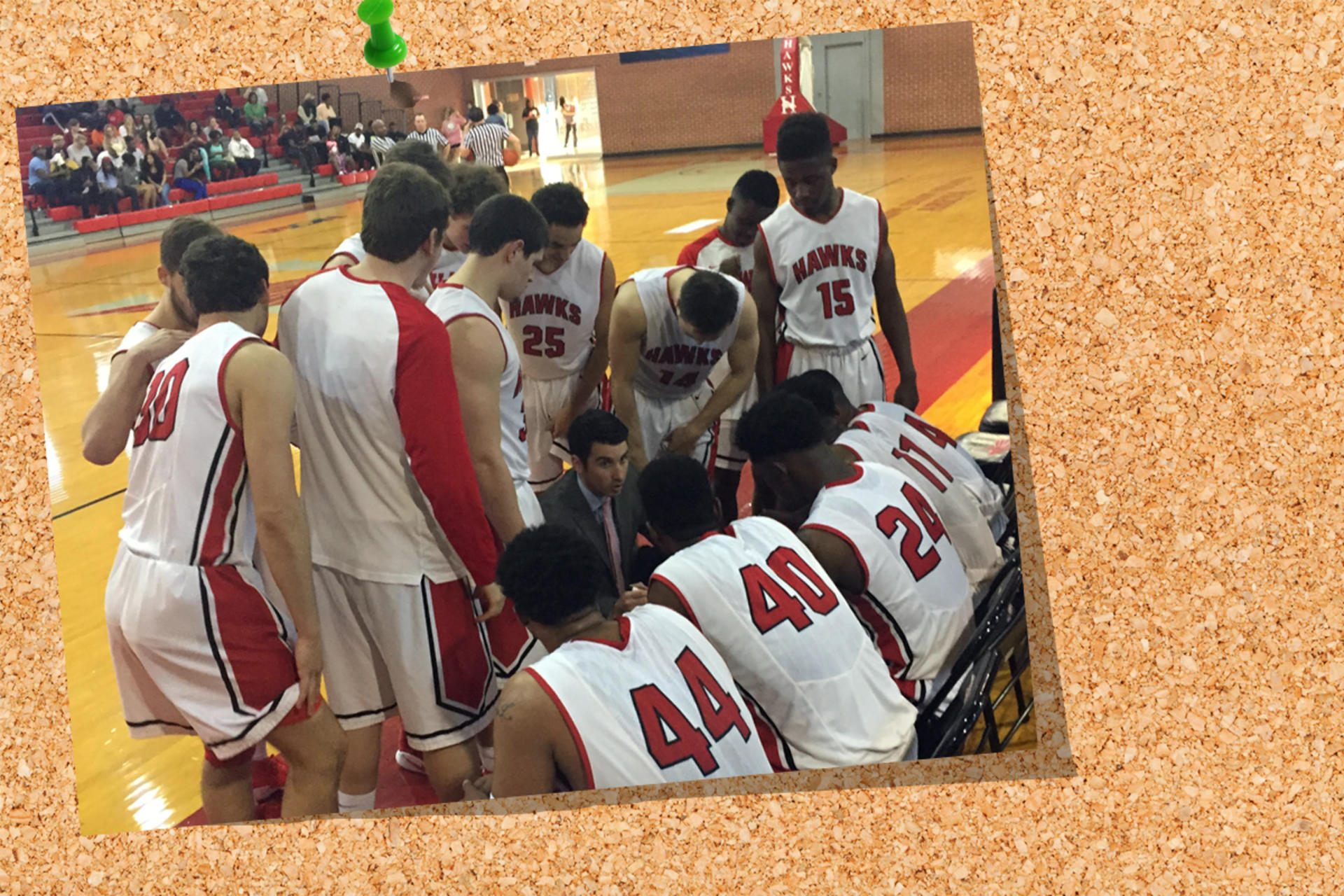 Caleb Kimbrough '08 majored in exercise and sports science, but he's no stranger to philosophy.

As a point guard for Guilford College's men's basketball team turned head coach at Huntingdon College, Caleb's coaching philosophy is heavily inspired by his time as a student-athlete and as an assistant coach at Guilford.
"We stress the development of a student-athlete as a whole, the importance of togetherness and family, and lastly to 'embrace the process,'" Caleb explains. "At Guilford we're taught the meaning of hard work, sacrifice, the team before yourself."
Thanks, Coach
Caleb must have applied what he learned well because he recently landed a job as head coach of the men's team at Huntingdon College in Montgomery, Ala.
Caleb's career started soon after his graduation when Adam Hutchinson, the head coach at Washington and Lee University, recruited Caleb to be his assistant. A year later Caleb returned to Guilford to coach under Tom Palombo for six years.
"I think the success that Guilford has had over Tom Palombo's time as head coach, and the fact that I had worked under him for so long, led to my opportunity at Huntingdon," he says.
Fond Memories, New Beginnings
It's clear it was hard for Caleb to say farewell to Guilford, where his grandparents used to attend all his games.
"My alma mater is a place I love and am very proud of," he says. "I miss everyone. Watching the players develop as young men has been great."
Now Caleb sets out to instill the Quaker values he learned at Guilford to his Huntingdon Hawks as they strive to reach their full potential.
Guilford College offers many opportunities for students to get involved, including club and intramural sports. To learn more, contact the Office of Admission at 336.316.2000 or register for a personal visit.
---