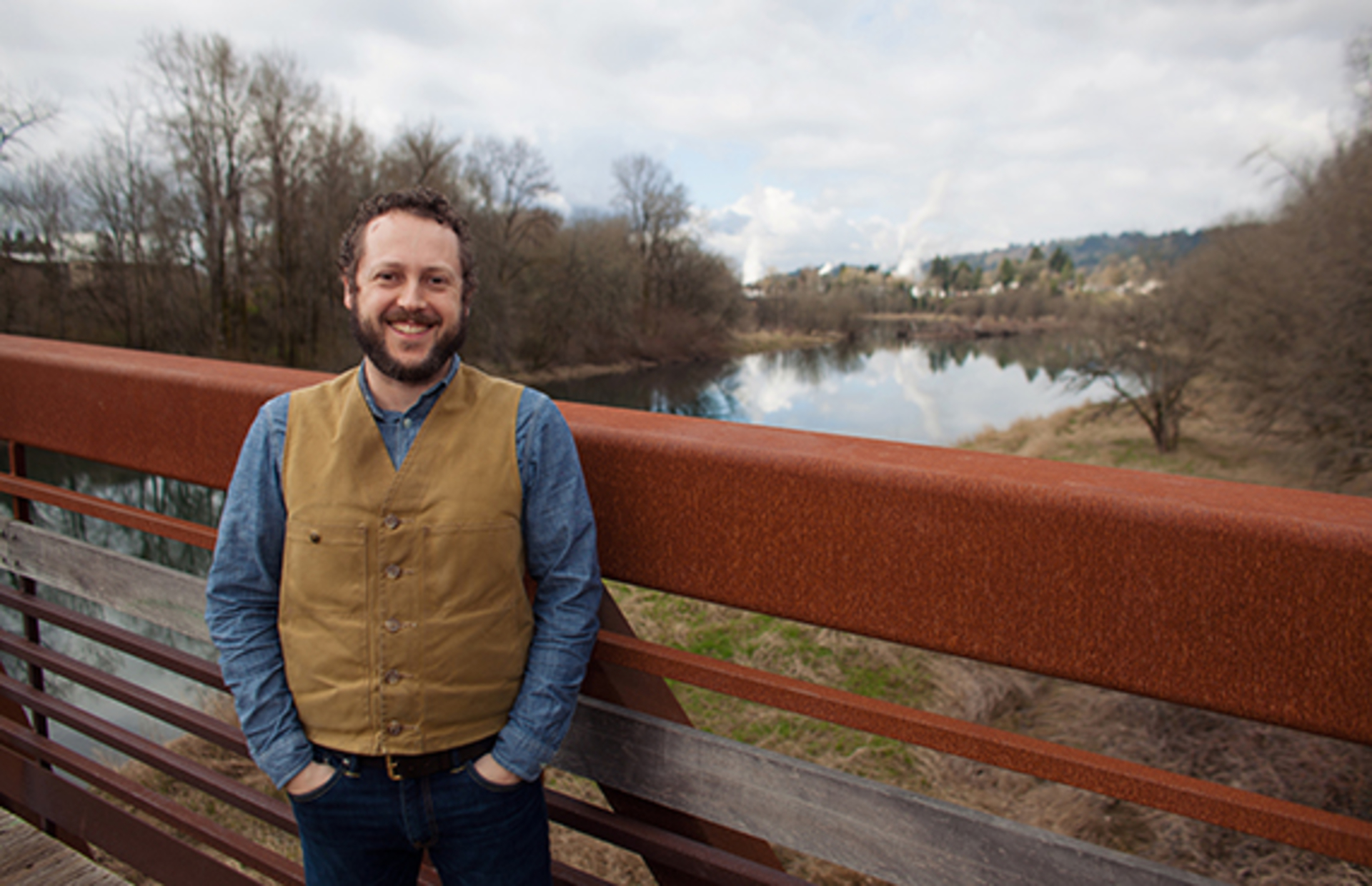 C. Wess Daniels has been named the William R. Rogers Director of Friends Center and Quaker Studies, succeeding Max Carter, who will retire this summer after 25 years at Guilford.
Wess has been a full-time Quaker minister, educator, researcher and public theologian, and has been working toward cultivating renewal among all branches of the Religious Society of Friends. For the past 5½ years, he has served as Quaker pastor at Camas (Wash.) Friends church, a programmed meeting in the Northwest Yearly Meeting.
As a doctoral student at Fuller Theological Seminary in California, his area of research was renewal of the Quaker tradition within contemporary context. He created a model of renewal for use by Quakers and all faith traditions and, in July 2014, received his Ph.D. from Fuller's School of Intercultural Studies.
"With his skills and experience and a commitment to Quaker renewal and participatory culture, it is my strong belief that Wess is the right person at the right time to fill the leadership role as our William R. Rogers Director of Friends Center and Quaker Studies," said President Jane K. Fernandes. "I am very pleased that we have reached a successful conclusion to the search for this essential position helping to assure that the Quaker ethos remains a vital force on campus."
Wess has diverse teaching experience, including graduate-level classes for the past three years at George Fox Evangelical Seminary (Oregon) and Earlham School of Religion. He is the author of five books, including A Convergent Model of Renewal: Remixing the Quaker Tradition in a Participatory Culture, which was published this year.
"Wess brings to the College an incredible amount of experience and an ability to communicate Quaker values in a way that all can understand," said Hector McEachern, chair of the Quaker Life and Diversity Committee of the Board of Trustees. "He is personable and academically gifted. If anyone can carry the position forward successfully, it is Wess."
He visited campus in March as the Judith Weller Harvey Quaker Scholar, giving the lecture "Remixing the Quaker Tradition: Renewal in a Participatory Culture." He also came to campus in 2009 to make a presentation on Quakerism and postmodernism to the Friends Association of Higher Education.
Established in 1982 during the presidency of William R. Rogers, Friends Center connects Guilford to the wider Quaker community and reaffirms the College's leadership role in Quaker higher education. The College announced in February that an anonymous donor has endowed the director's position, which Max has held since 1990.
---