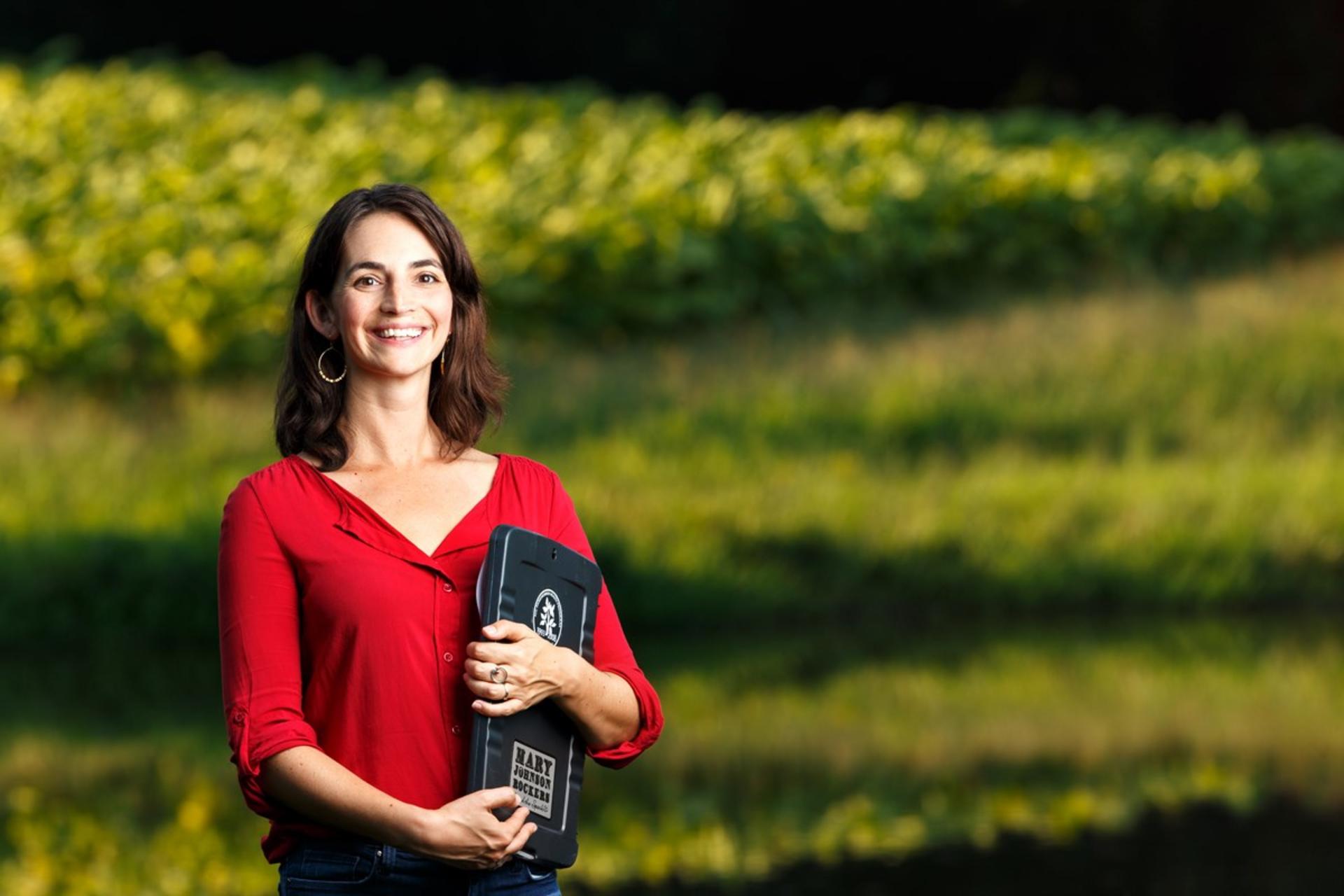 Mary Johnson Rockers '01 is cultivating hope in a field of great need.
She's a farmworker health specialist for a statewide health program for migrant and seasonal farmworkers and their families.
"Health care is a fundamental human right," she says. "My motivation comes from the belief that I should do my part — use my place of privilege and the resources available to me — to ensure equal access to quality health care for all."
Where It Began
Mary studied Sociology and Anthropology at Guilford, which she says gave her the foundation to pursue a career in social work and public health. After Guilford, she earned a master's in social work from UNC Chapel Hill.
"Guilford broadened my exposure to injustices around the world and across the street," she says. "I was given the chance to explore different disciplines and areas — Creative Writing, Spanish, even going abroad two semesters — while getting guidance from faculty to narrow my focus before graduation."
Guilford also directly led her down a career path. "Travel to Latin America and opportunities to volunteer with Spanish-speaking immigrants in Greensboro gave me experiences that led me to working with farmworkers," she says.
Where It Goes From Here
In her current role, she spends about half her time forming new programs where there's an unmet need. She also assists outreach workers with reporting incidents like farmworkers' exposure to pesticides. "And every once in a while I use my counseling skills to just listen and offer support," she says.
The pursuit of equality is what drives Mary's work. "These are people who deserve access to health care just like everyone else," she says "but because of countless barriers such as isolation, poverty, language and discrimination, that right is often denied."
Until full equality in health care is achieved, Mary plans to keep on sowing. "While I'm here, I try to be an agent for change."
Are you passionate about helping others? Check out all the ways Guilford College connects students to the greater community while offering valuable academic challenges. And then schedule a personal visit to meet more Guilfordians like Mary.
---