Antoine Williams, Knife and Wound, series #4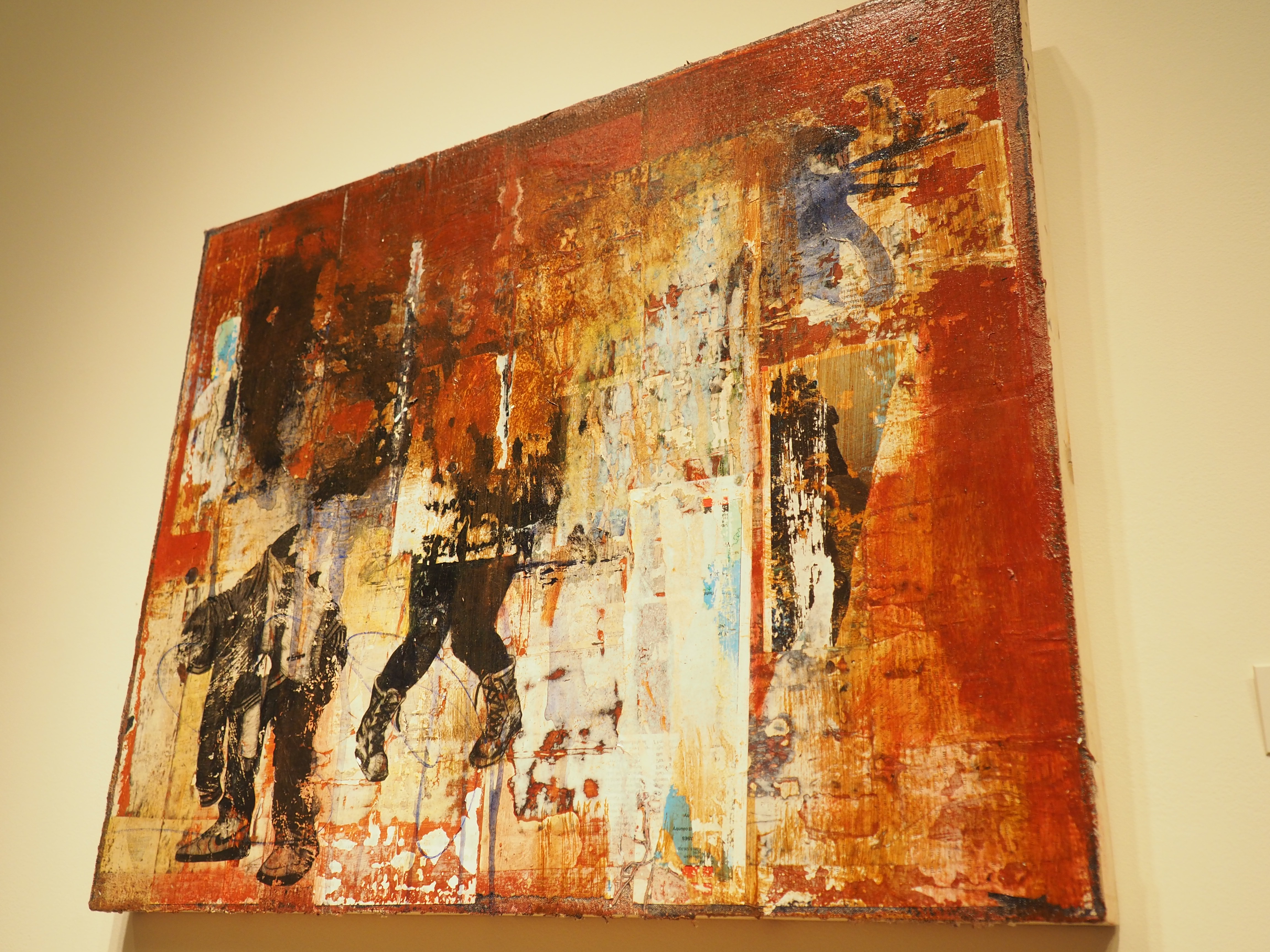 Antoine Williams, Grazing, Acrylic screen print, ink, collage on canvas, 2017
Antoine Williams, You Thirsty, #2
Antoine Williams, Knife and Wound, series #5
Charlie Tefft, Fields, oxide wash and mason stain, woodfired on shells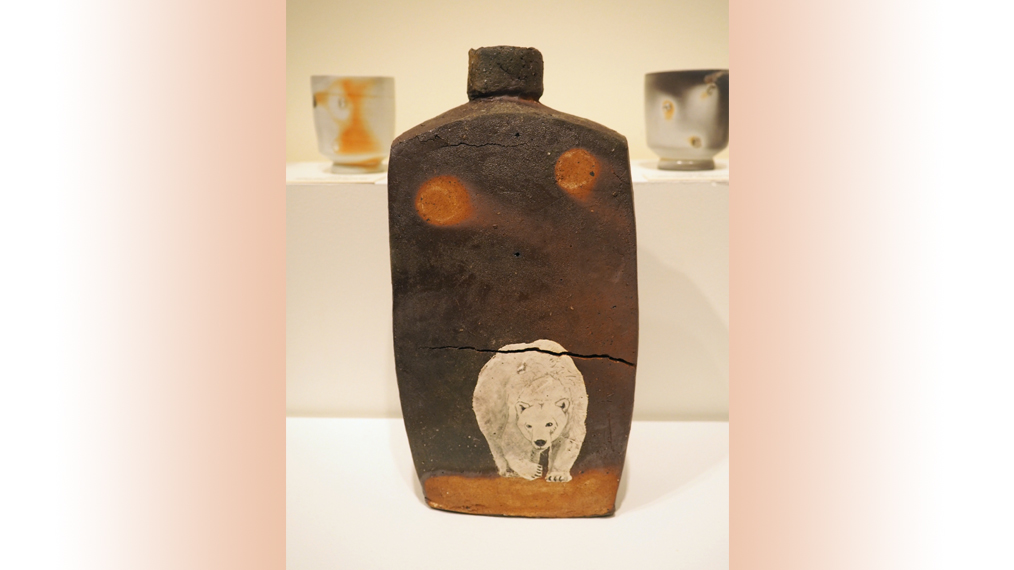 Charlie Tefft, Stressed, Wild clay from Guilford College campus, fired in wood kiln, unglazed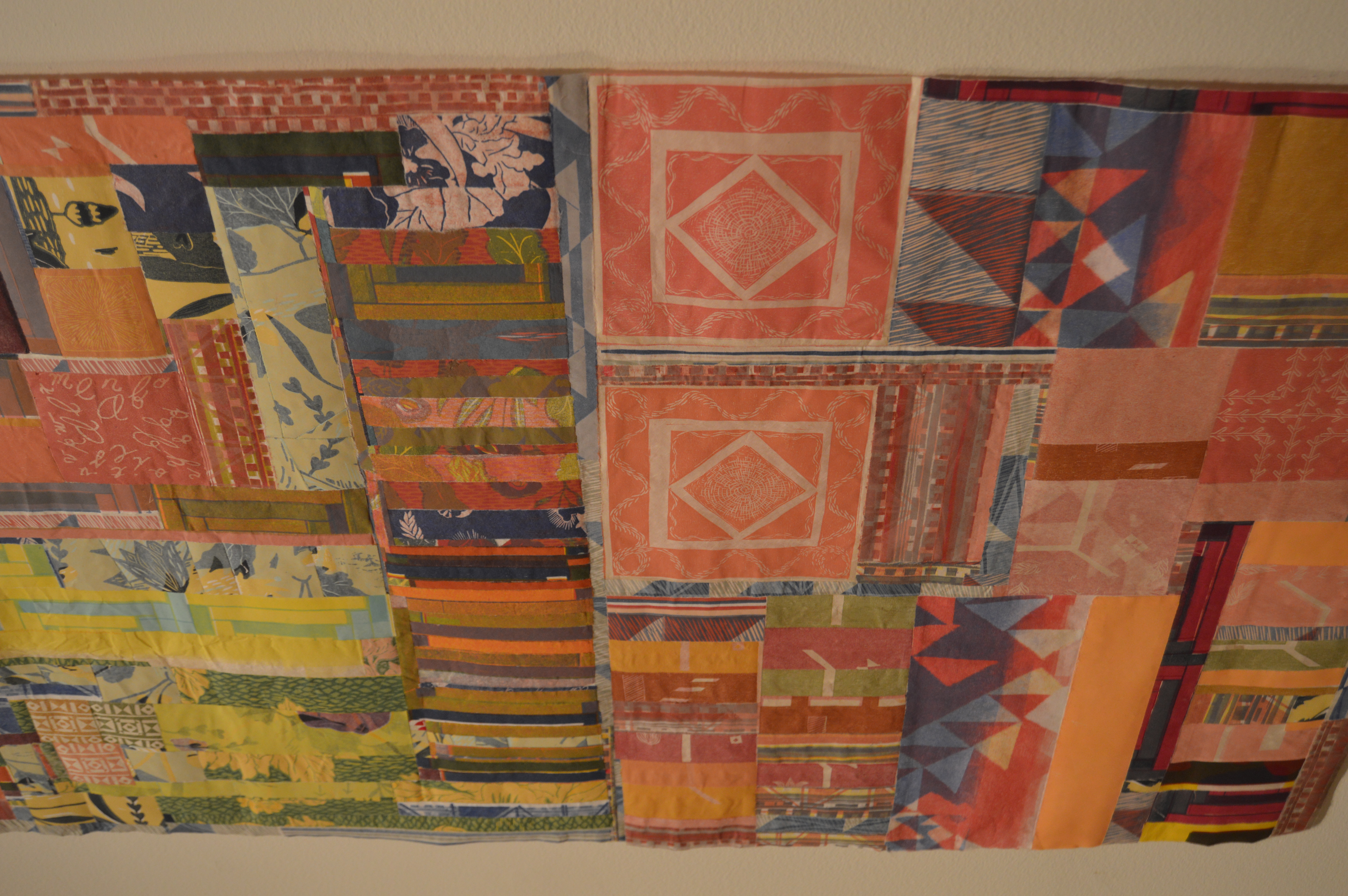 Katy G Collier, Sampler, Spring in Town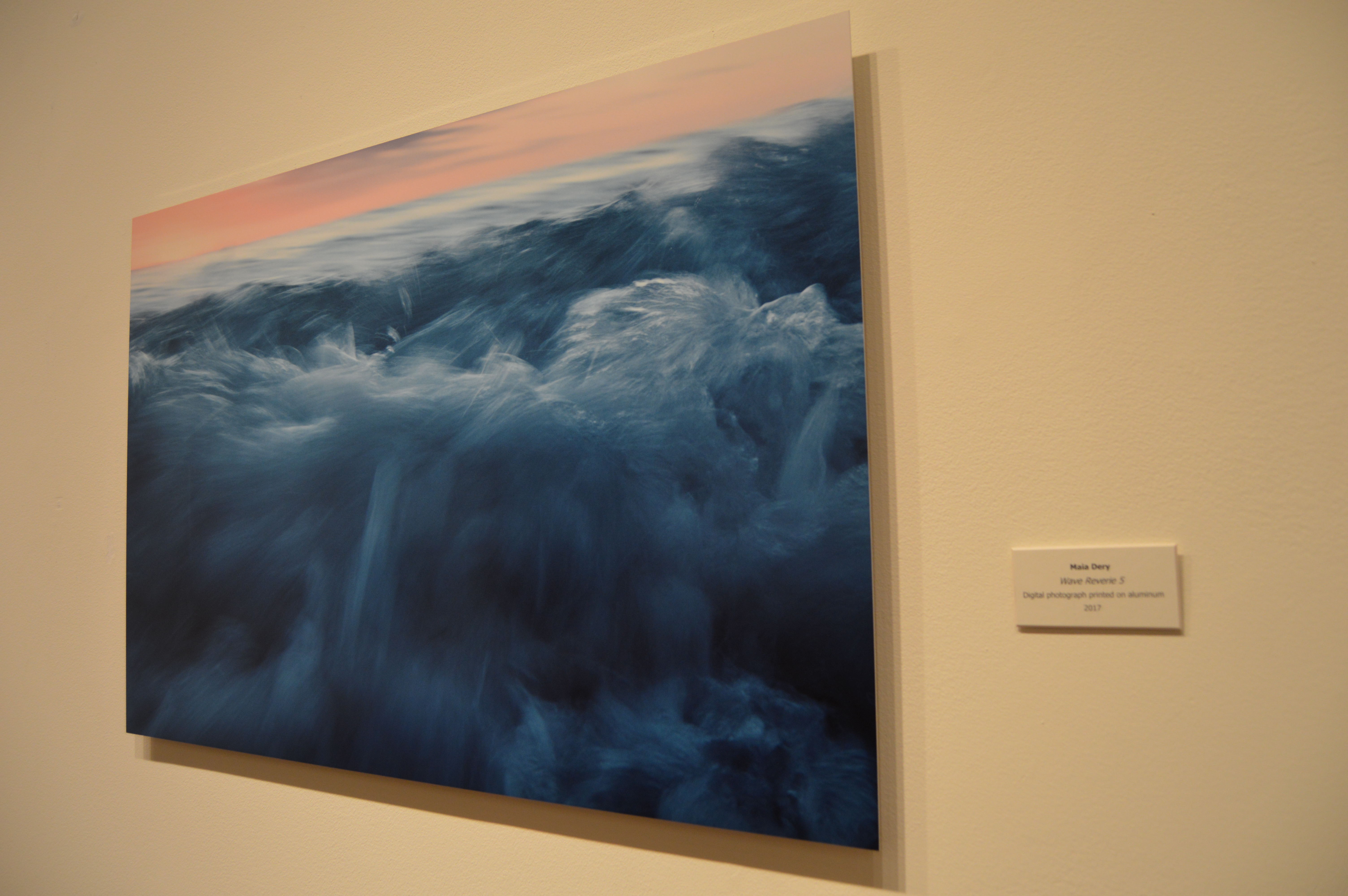 Maia Dery, Wave Reverie 5, Digital photograph printed on aluminum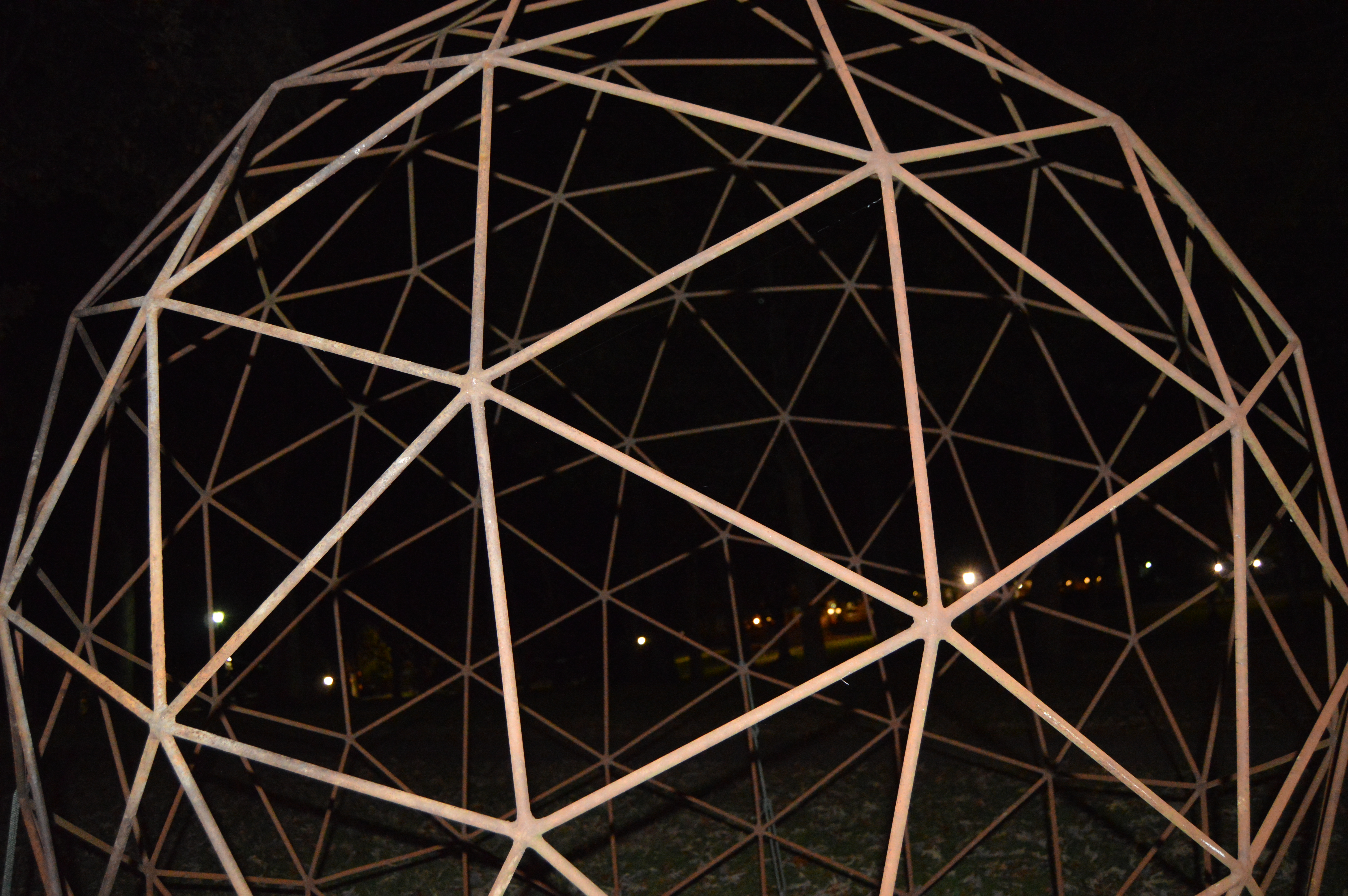 Mark Dixon, Three Frequency Geodesic Icosahedron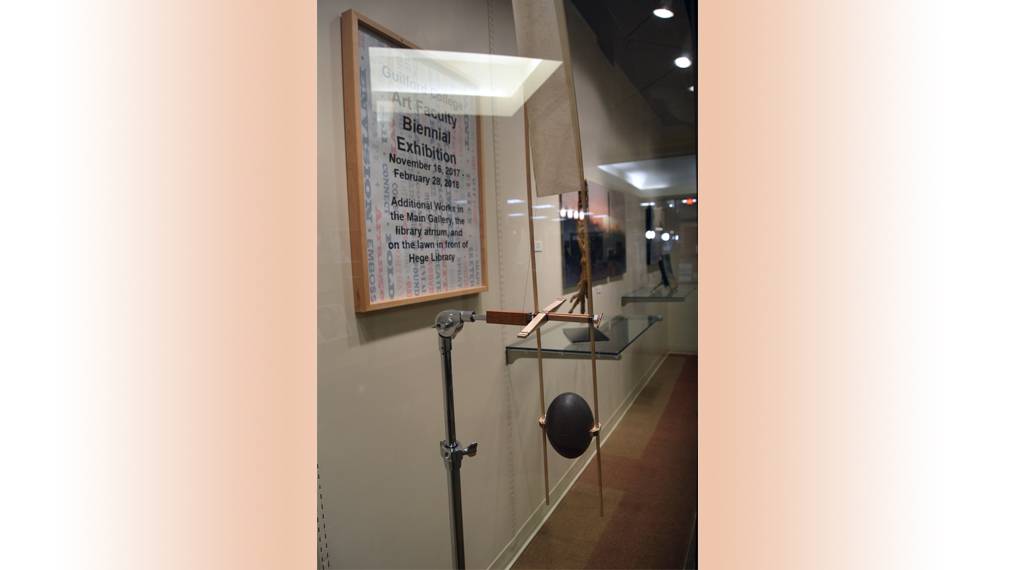 Mark Dixon, Hour Hand, Prototype,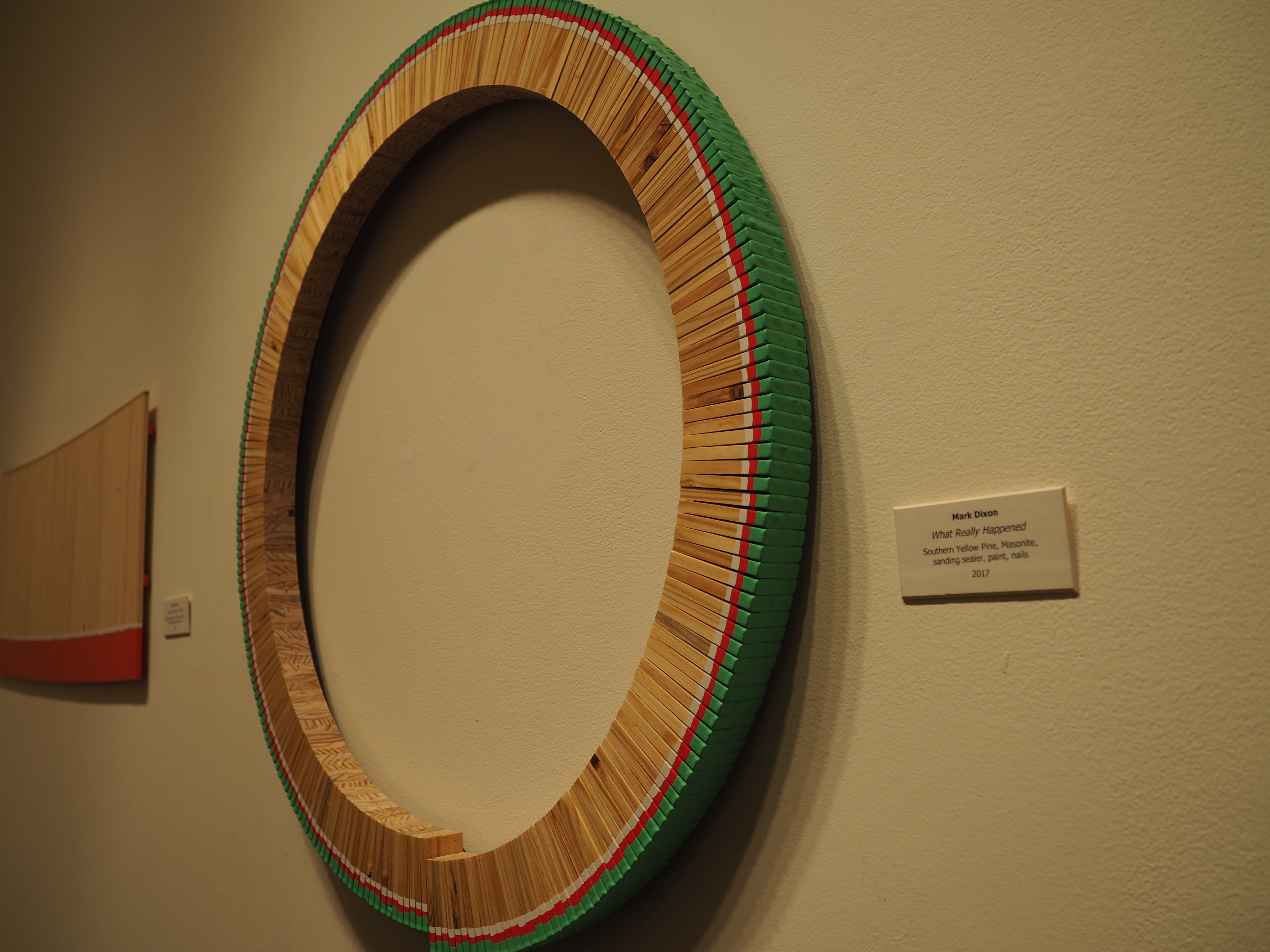 Mark Dixon, What Really Happened, Southern yellow pine, masonite, sanding sealer, paint, nails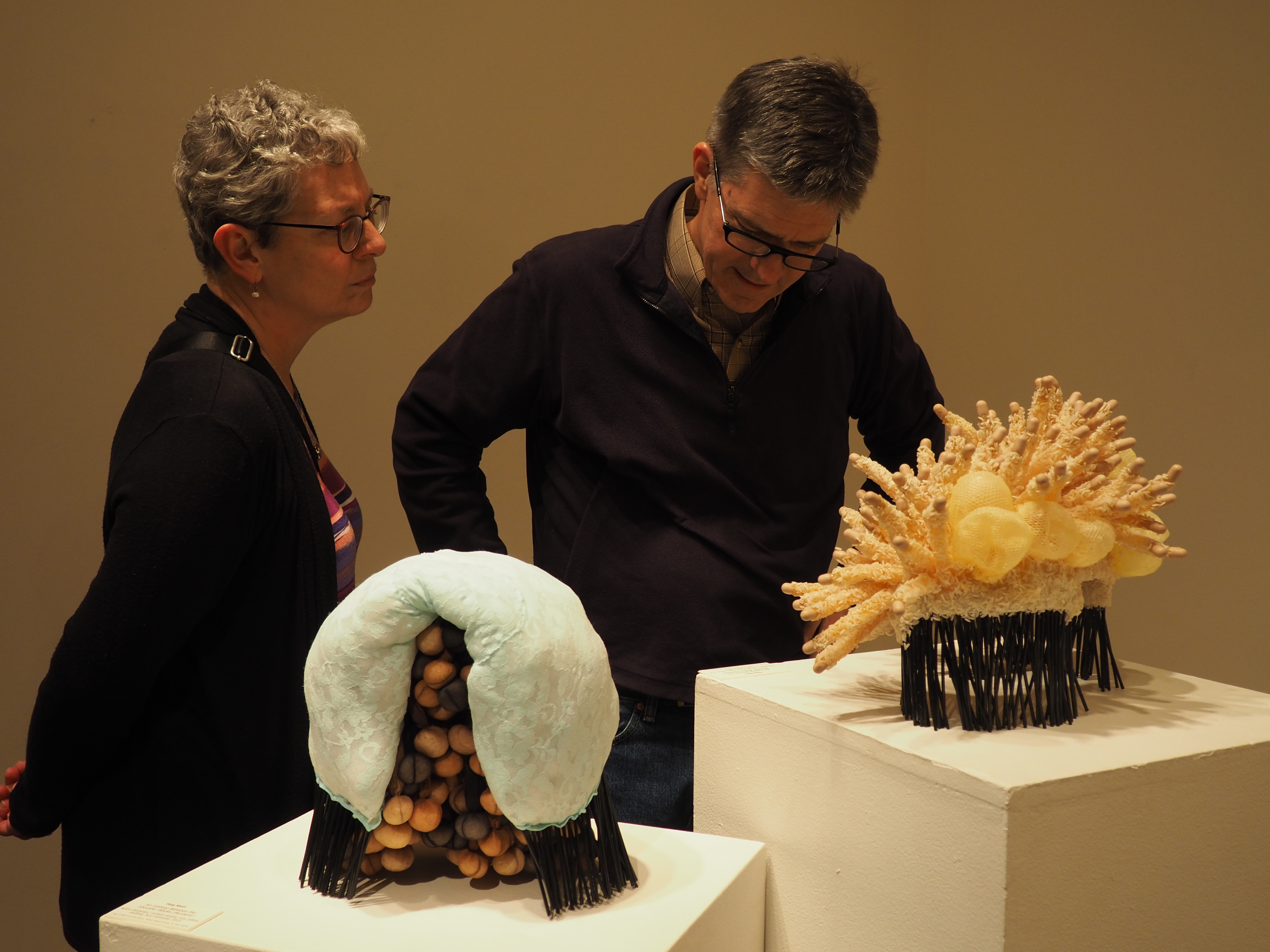 Attendees of the faculty art exhibition view Iceberg Between the Shoulder Blades by Meg Stein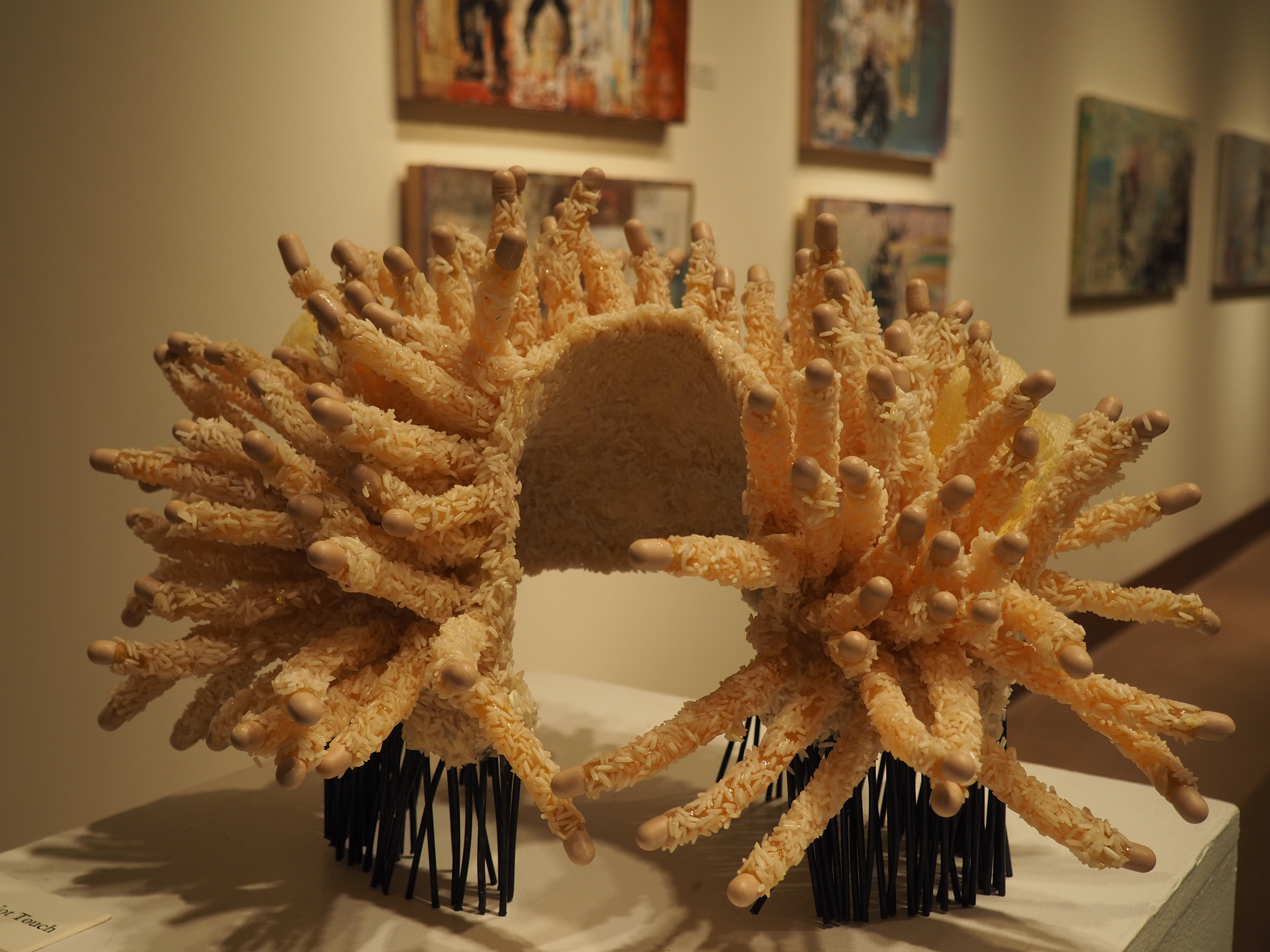 Meg Stein, An Iceberg Between the Shoulder Blades (Defense), earplugs, cocktail straws, latex tubing, rice bath, loofahs
Meg Stein, An Iceberg Between the Shoulder Blades, Nylon stockings, cocktail straws, rice, pillow stuffing, lace camisole 2015, part of the title of the poem When Death Comes by Mary Oliver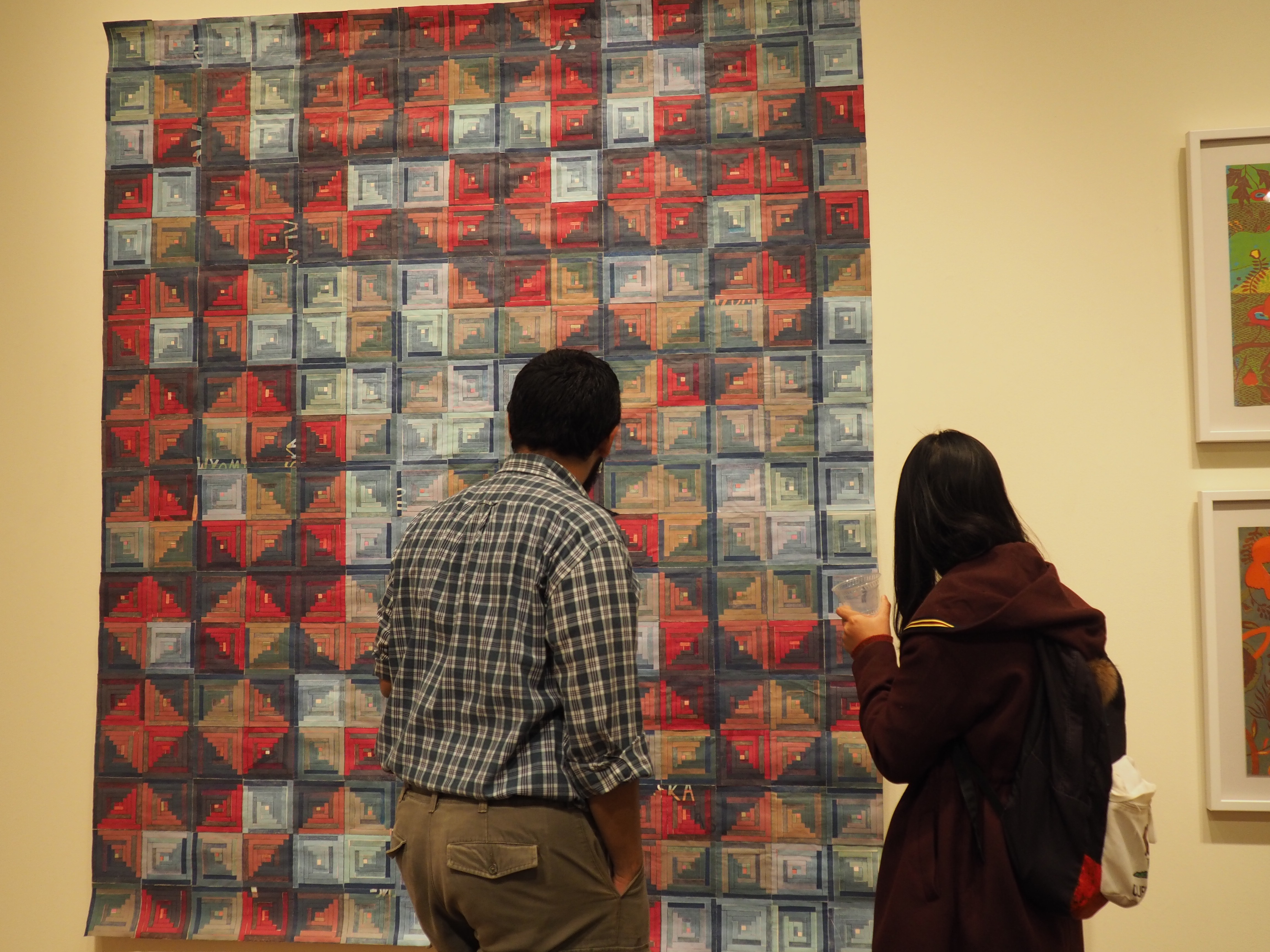 Attendees of the faculty art exhibition view Katy G Collier's Buried Alphabet (log cabin), woodcut collage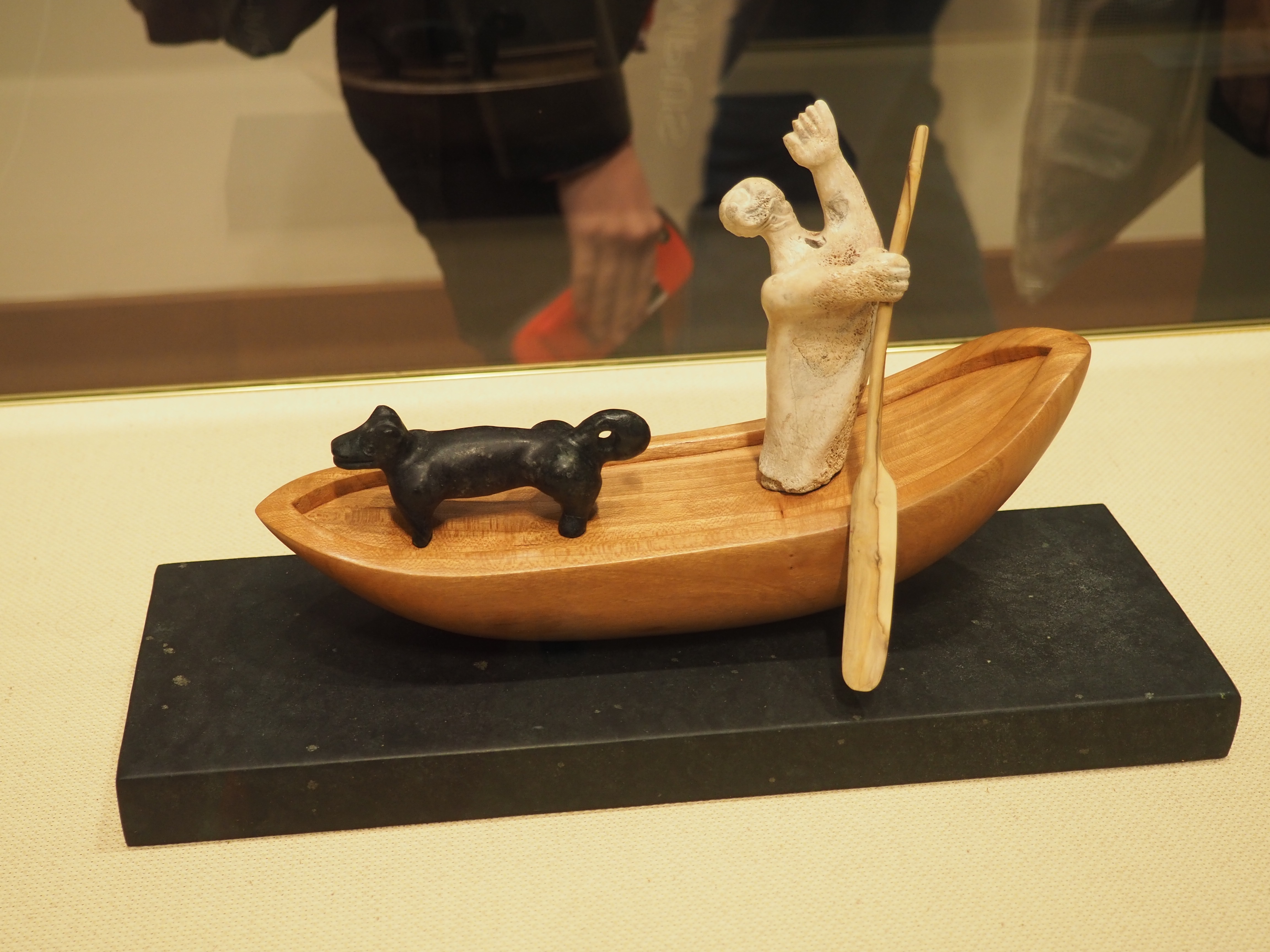 Roy Nydorf, Voyagers, bone, soapstone, cherry wood, boxwood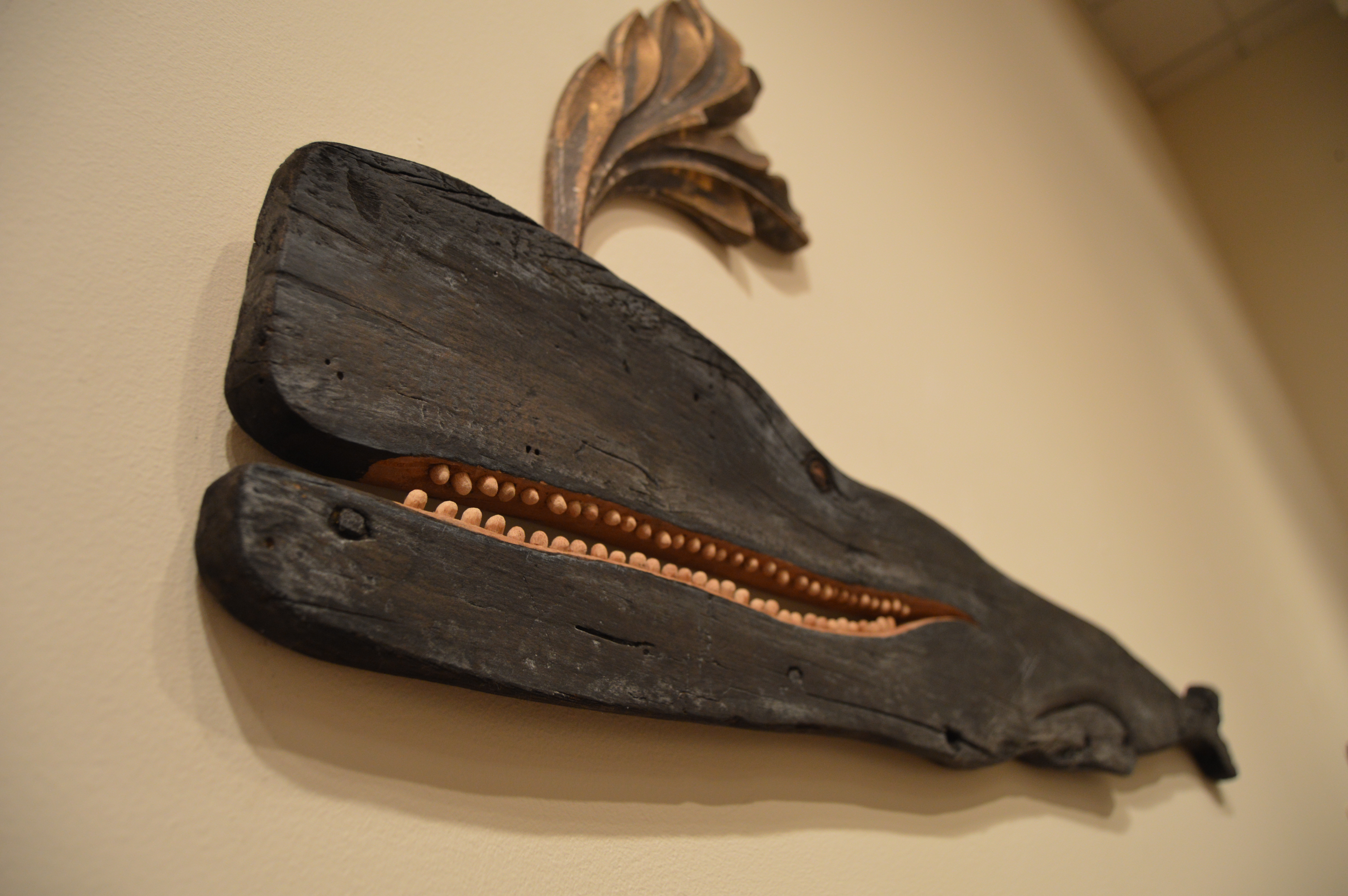 Roy Nydorf, Black Whale with Spout, Found Plank, ink, glass, chopsticks, found object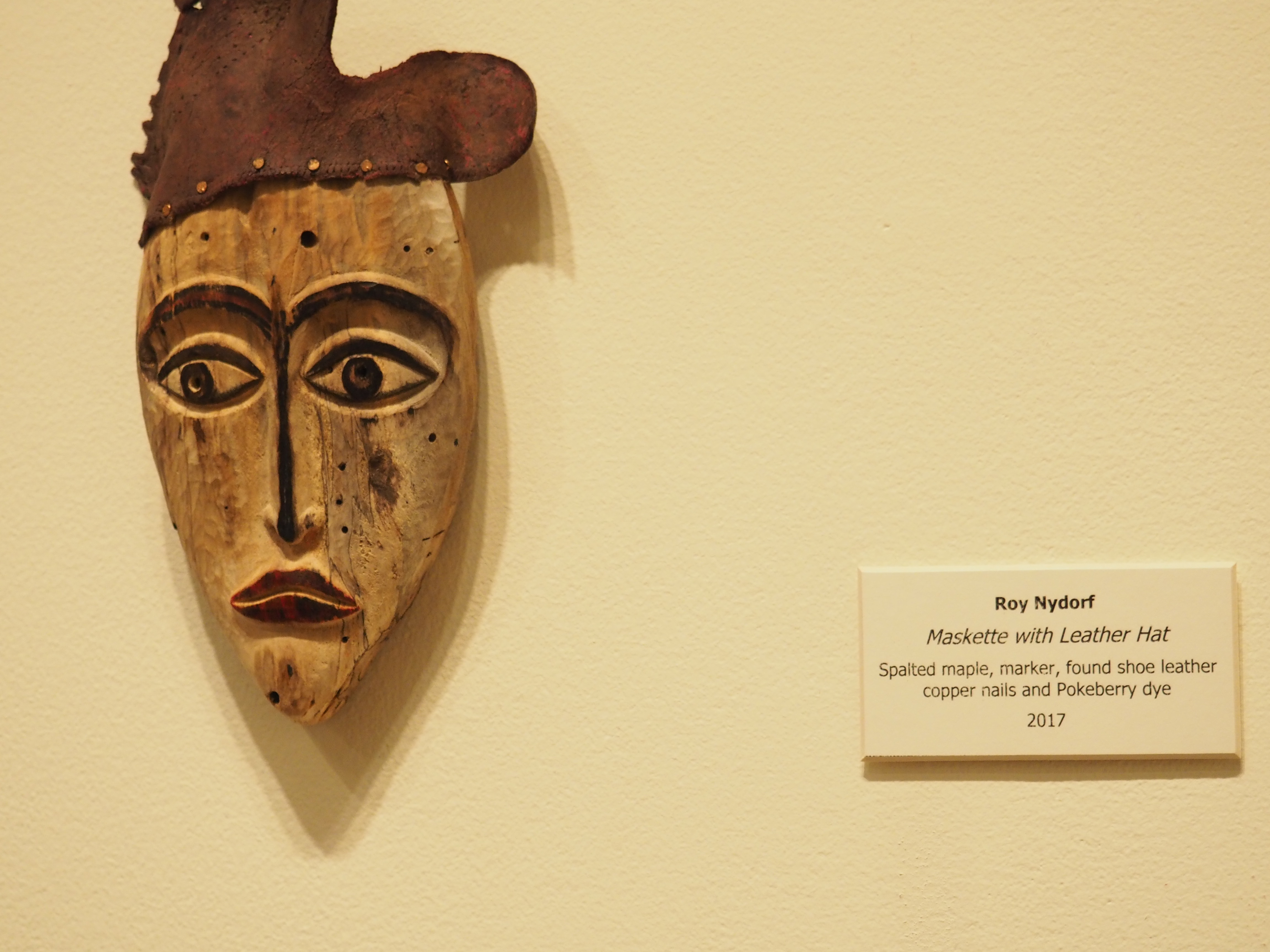 Roy Nydorf, Maskette with Leather Hat, spalted maple, marker, found shoe, leather, copper nails.














Those who CAN do, teach. The Guilford Art faculty are showing their stuff this winter in the Art Faculty Biennial Exhibition. The exhibition is located in Hege Library and is a sampling of the recent creative research undertaken by the faculty, including both traditional and nontraditional approaches. The exhibition includes painting, collage, sculpture, photography, a mixed media sound installation and ceramics. The goal is to highlight the diversity of ideas, materials and imagery these artists explore. 
"The scholarly, creative research and teaching by the art faculty are grounded in their art-making practices. This exhibition provides an opportunity for students and the public at large to experience the work they produce outside of the classroom and appreciate the rich diversity of artistic styles and perspectives the art faculty brings to Guilford, " says Terry Hammond, Curator and Director, Guilford Art Gallery.
---