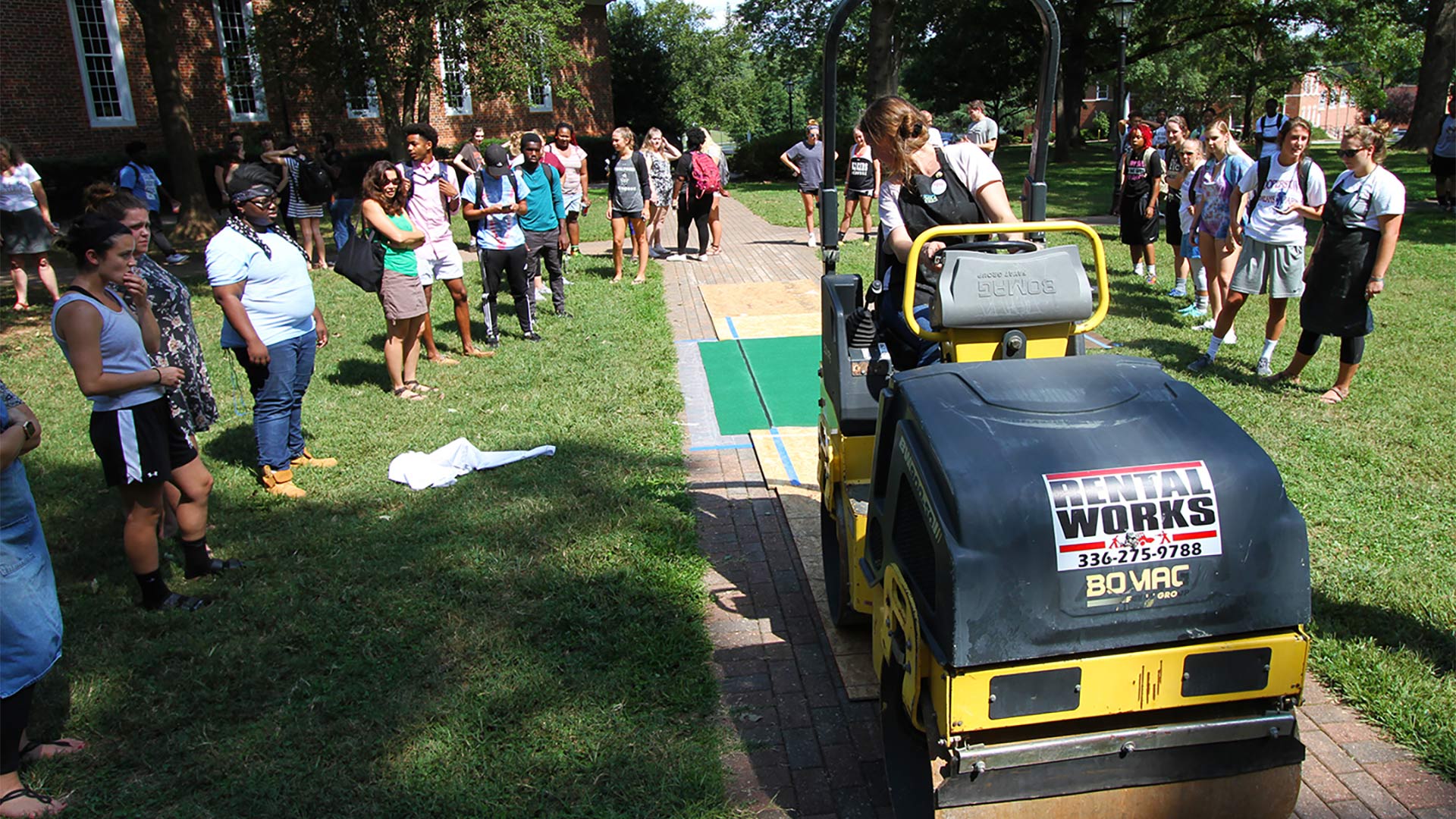 That ought to do it! Students use a steam roller to create art prints during Arts on the Quad.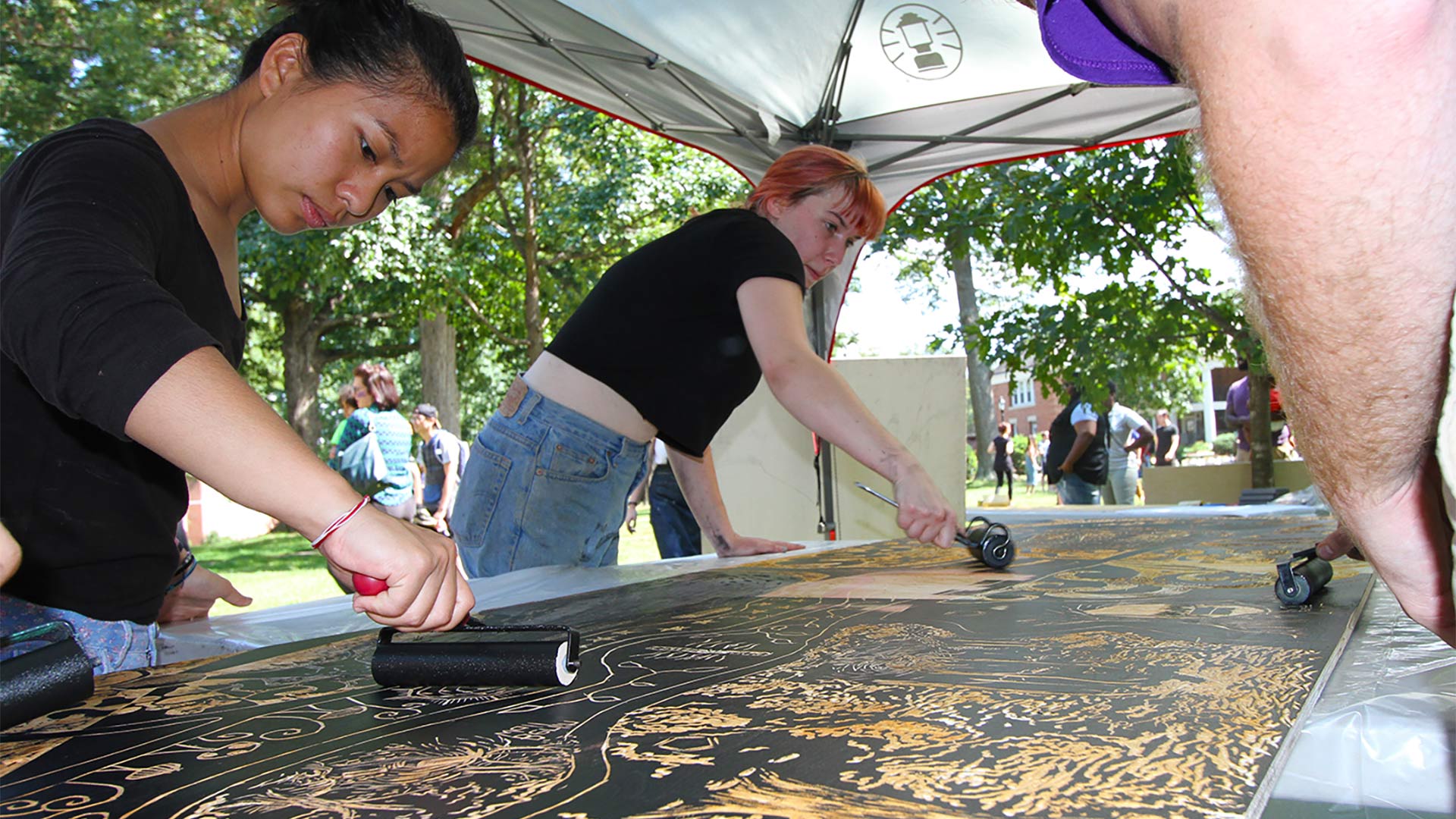 Before the steam-roller action, black paint was rolled onto a detailed pattern, which was then printed onto fabric.
Theatre students performed a combat scene — look for them in the upcoming play "She Kills Monsters", on stage this fall!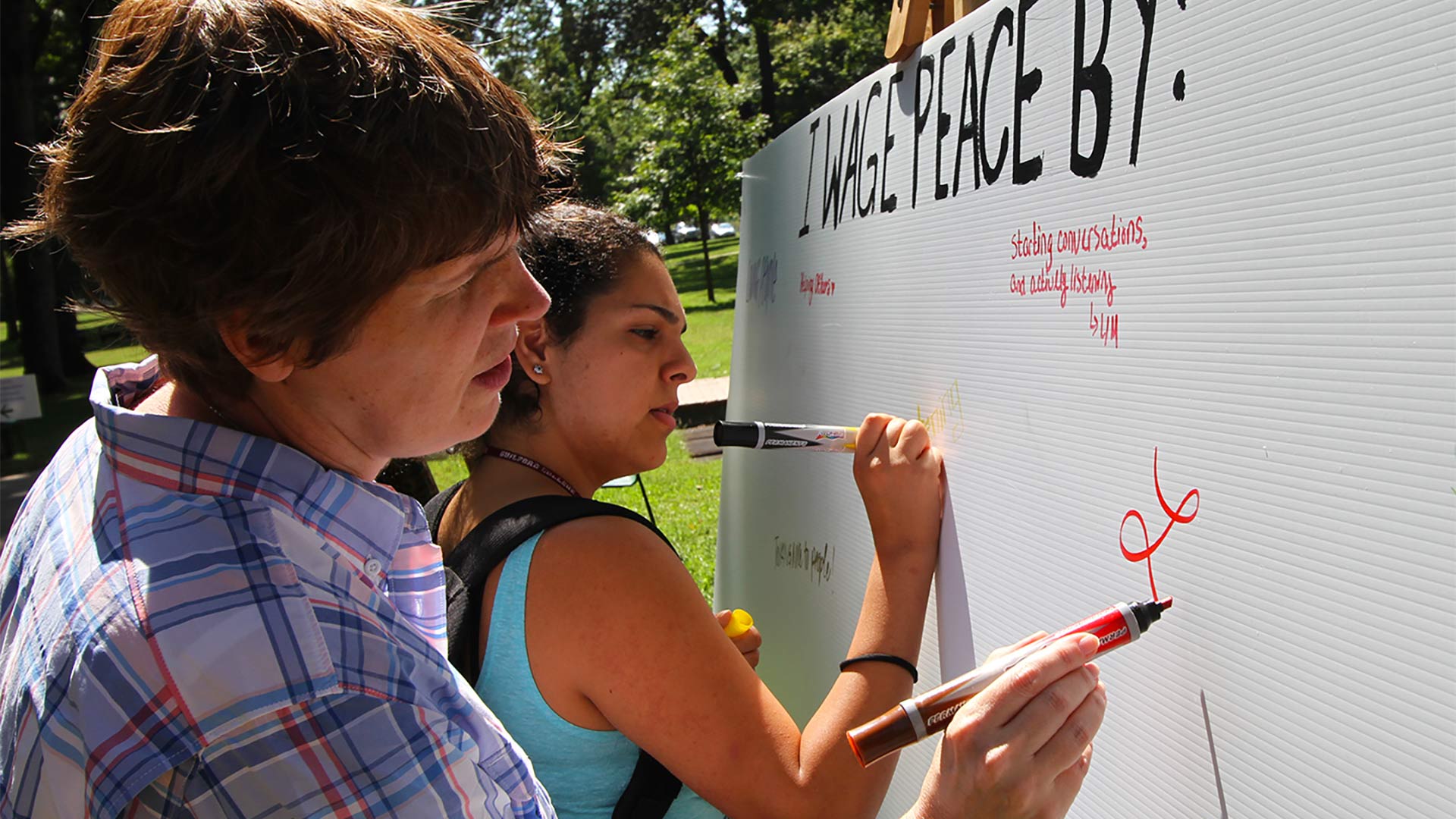 Students, faculty and staff participated in Waging Peace: 100 Years of Action, on exhibition now in the Art Gallery.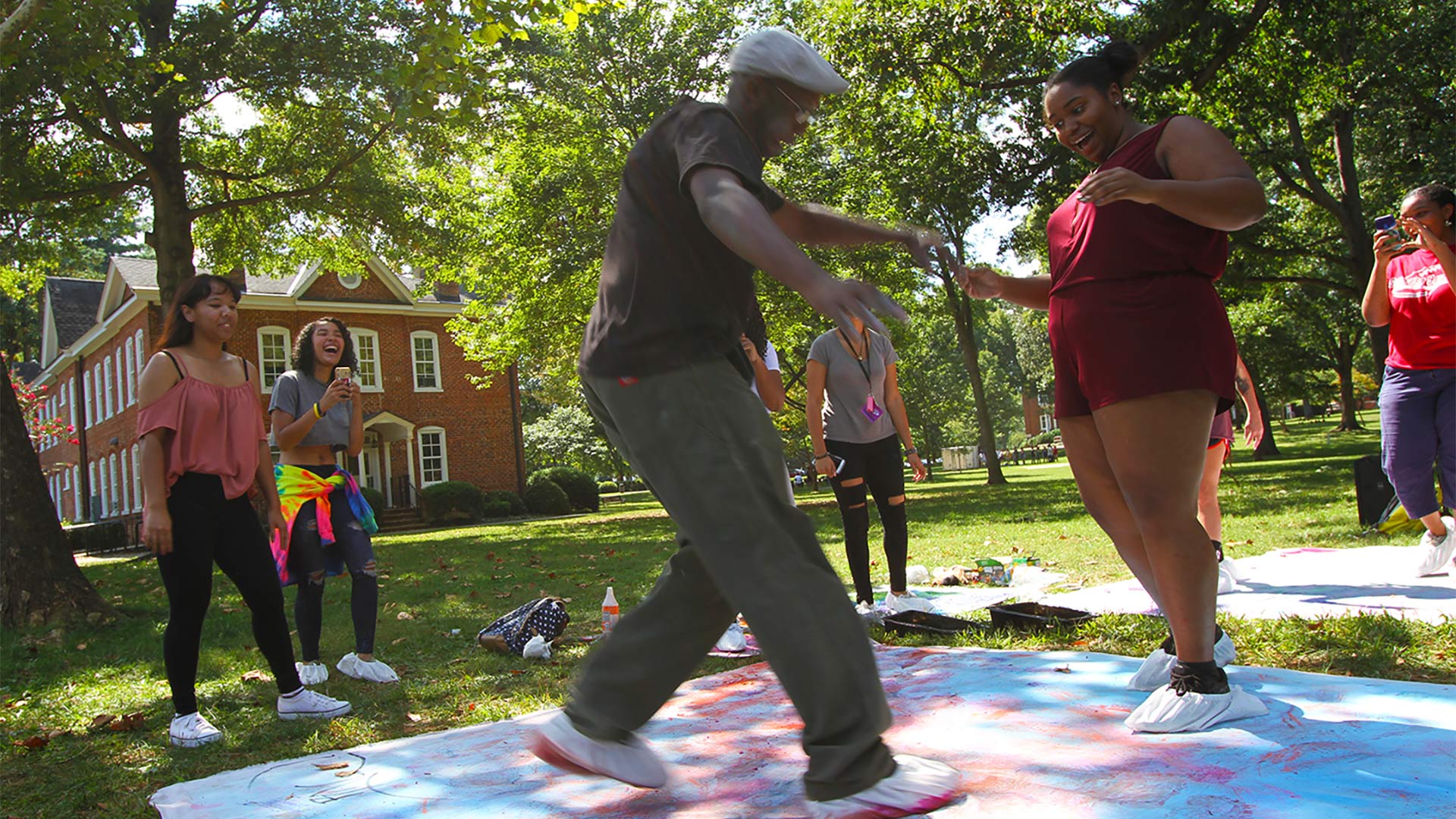 It's not just fancy footwork — it's art!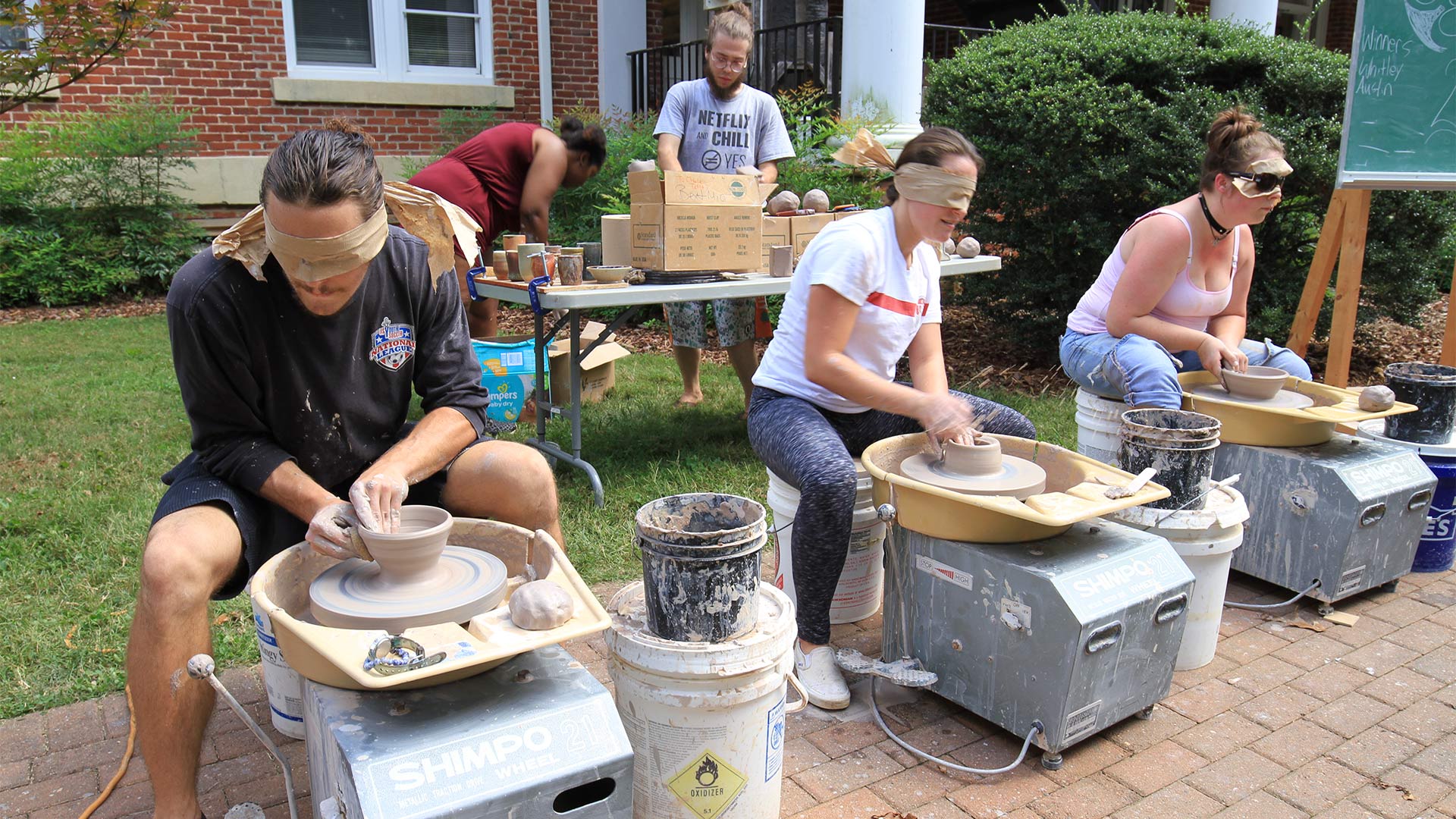 So you like a little competition? So did these students. Their game of choice? The Clay Olympics!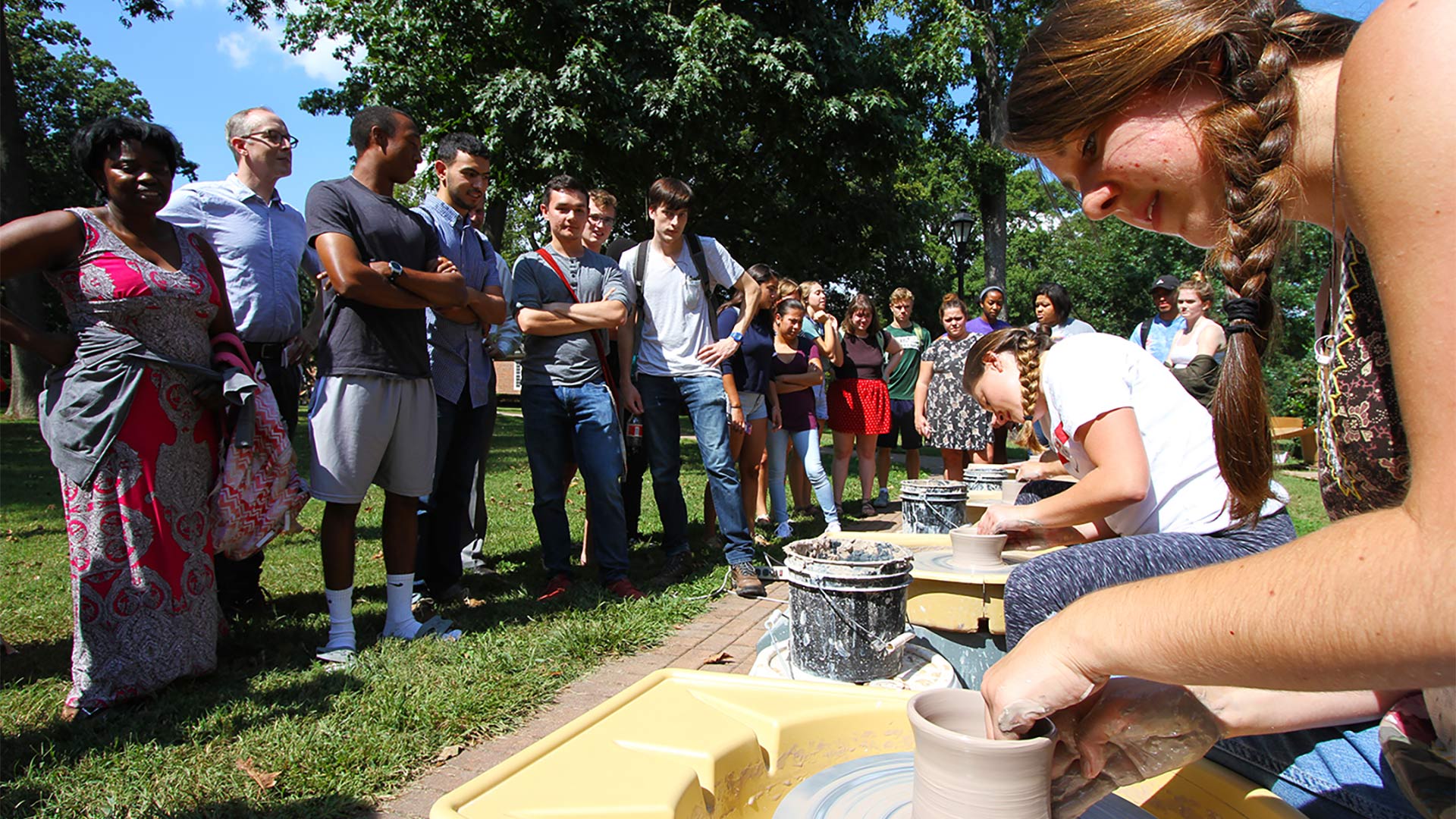 Students also showed off their pottery skills.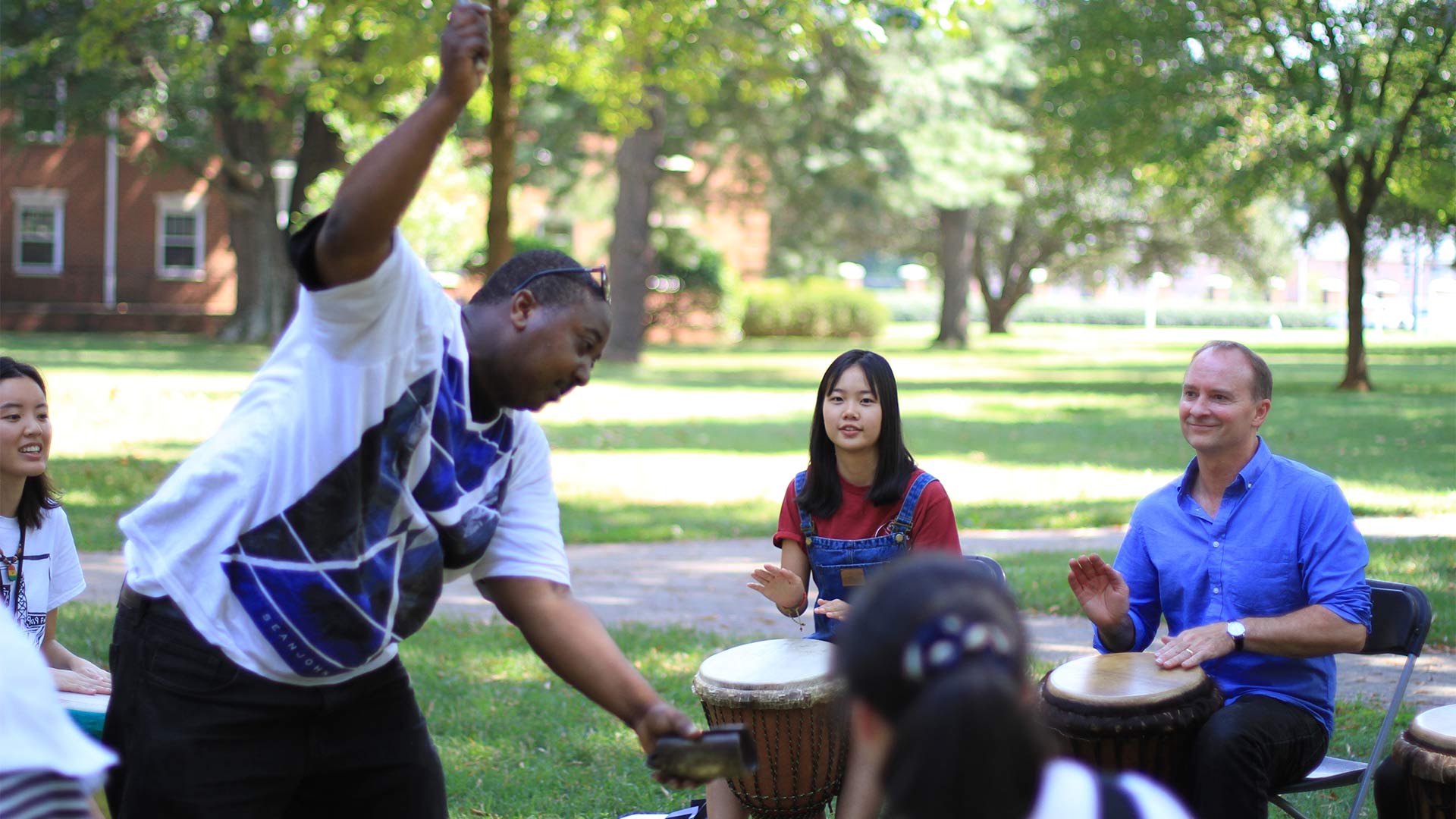 A drum circle gave everyone the opportunity to make a little music together.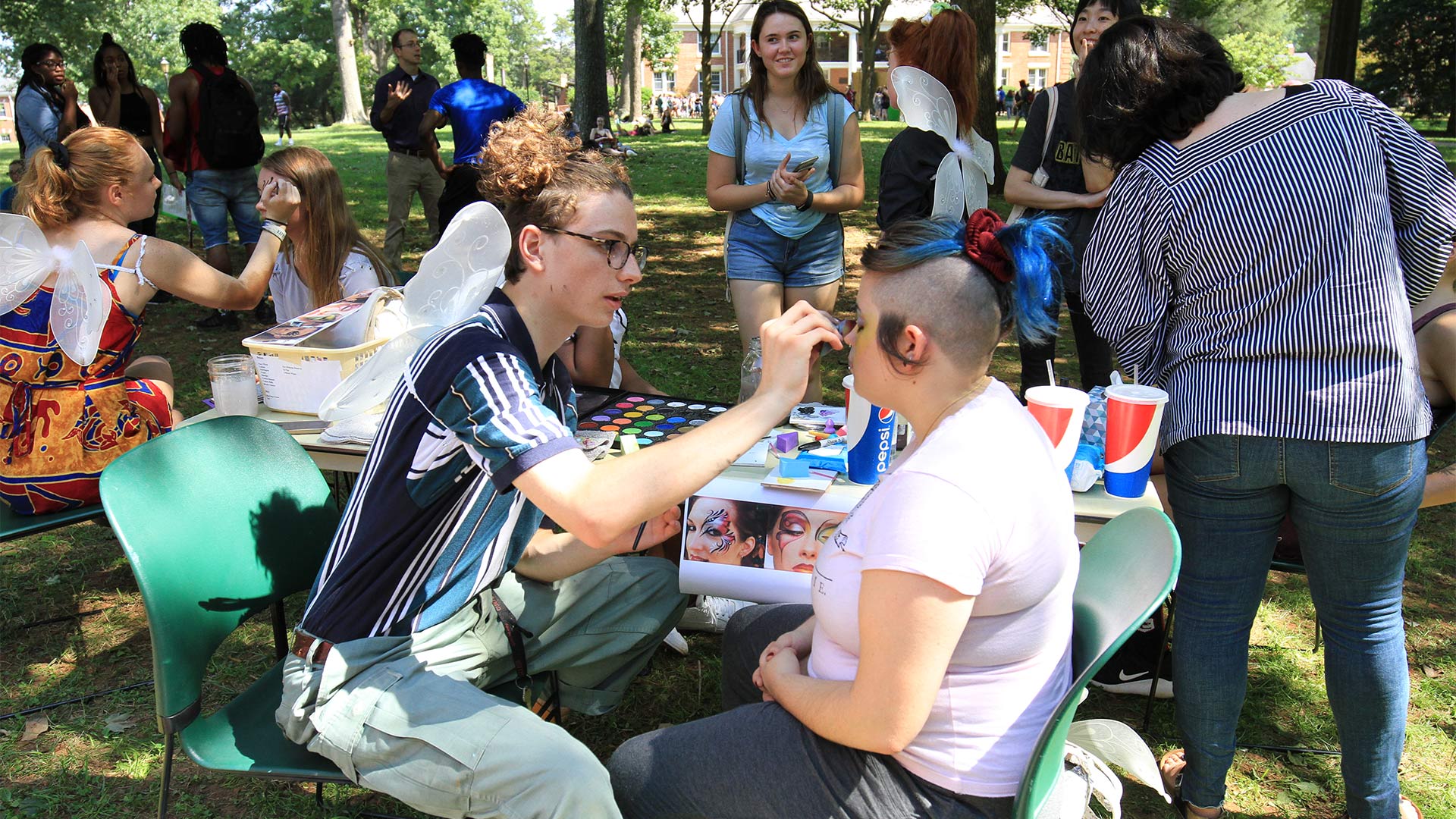 Face painting! It's always a popular activity. And it's made even better when you have students with skills picking up the brush.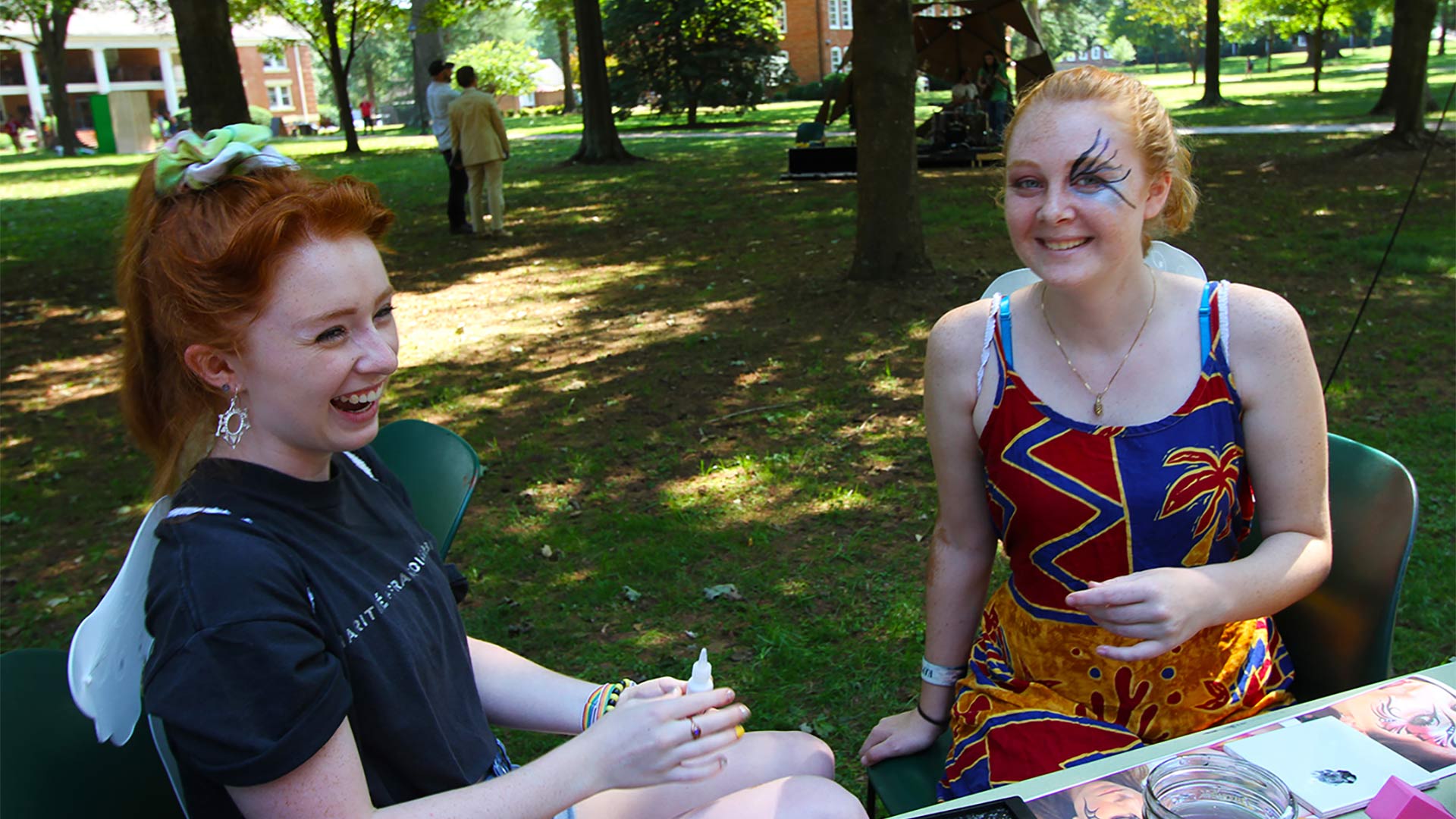 Huge smiles, happy students, beautiful art on a living canvas.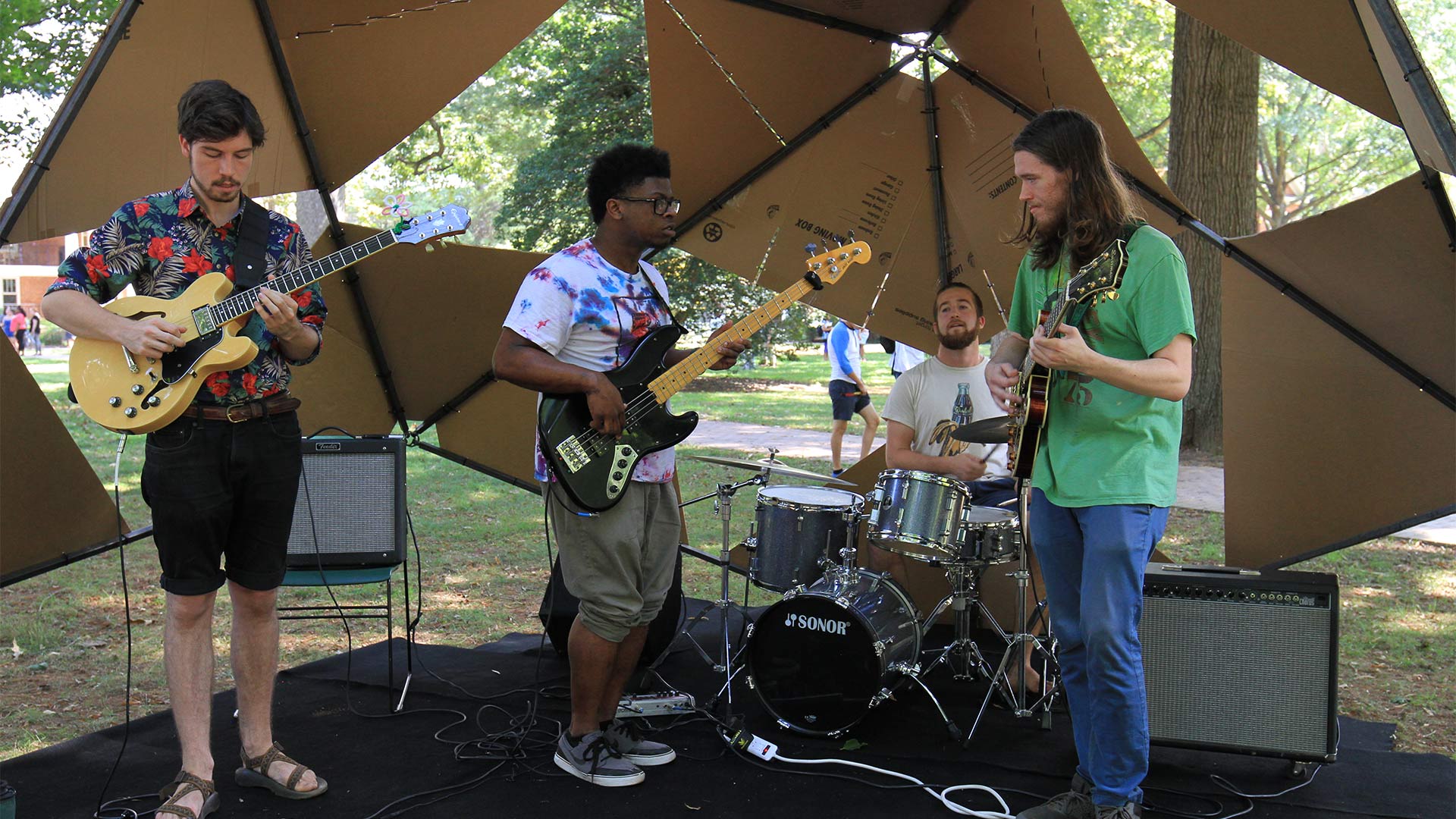 Every event is made better with live music.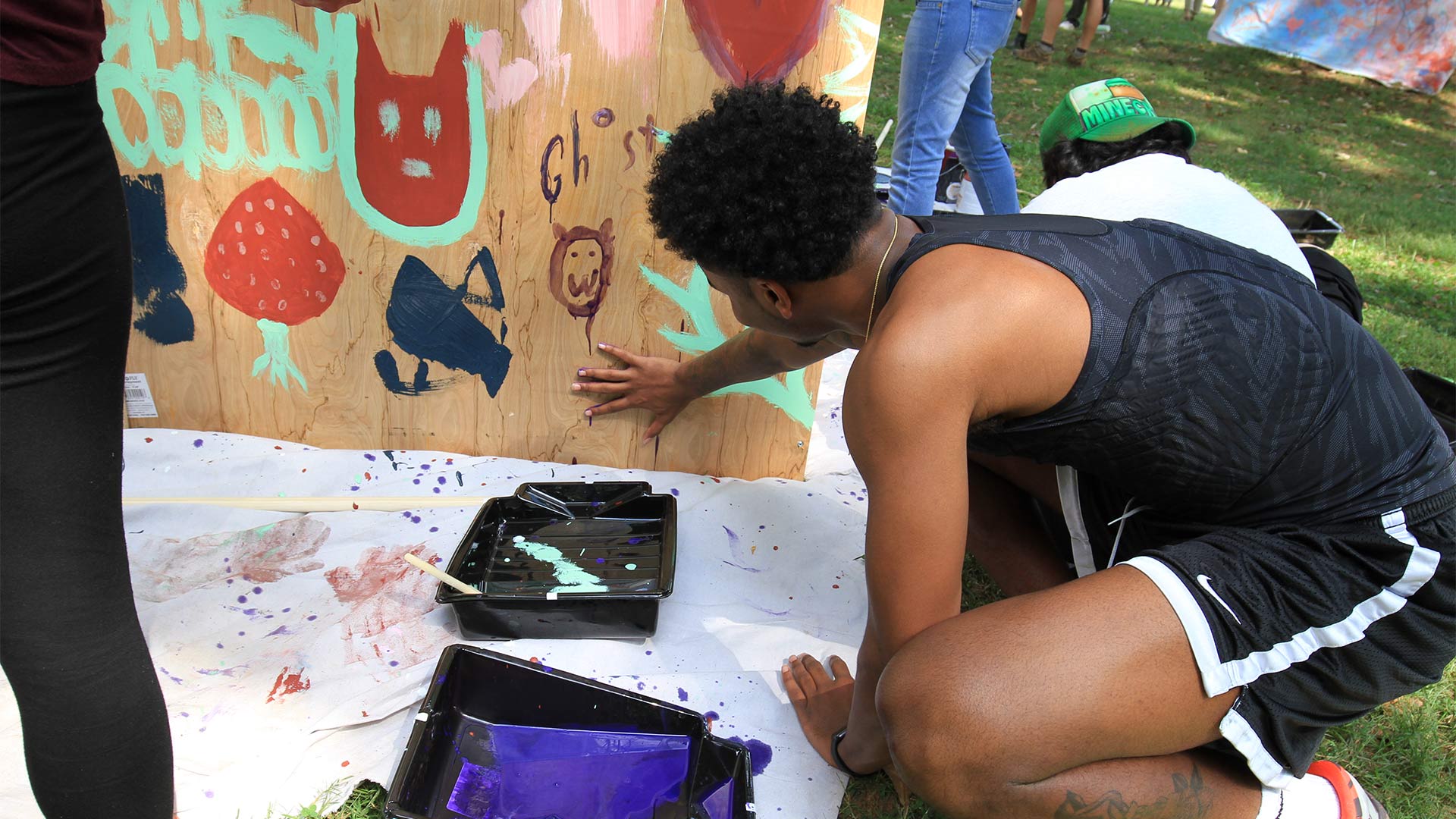 A student adds a personal touch to a piece of art.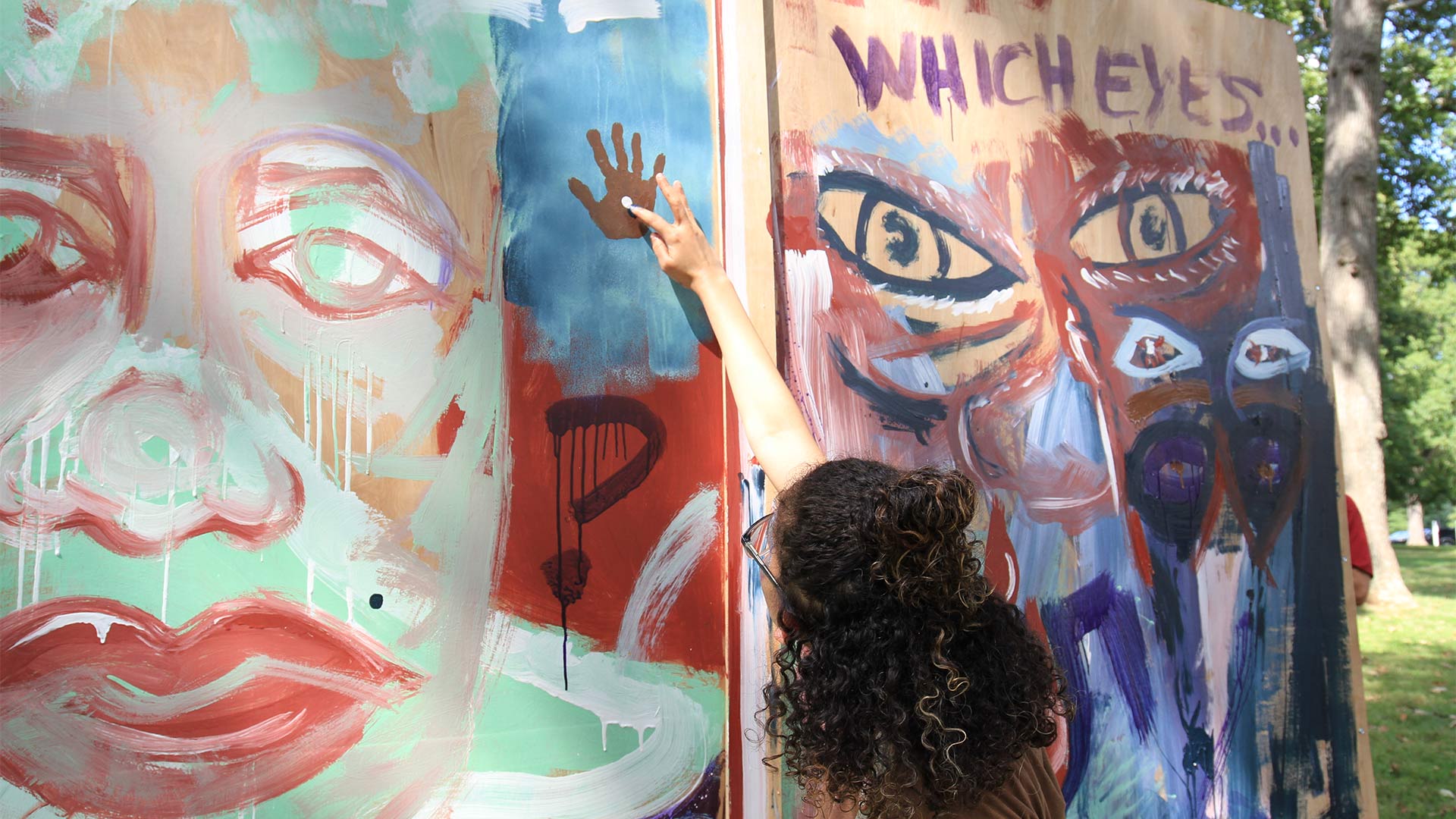 Students shared their talents with the campus by working on pieces together.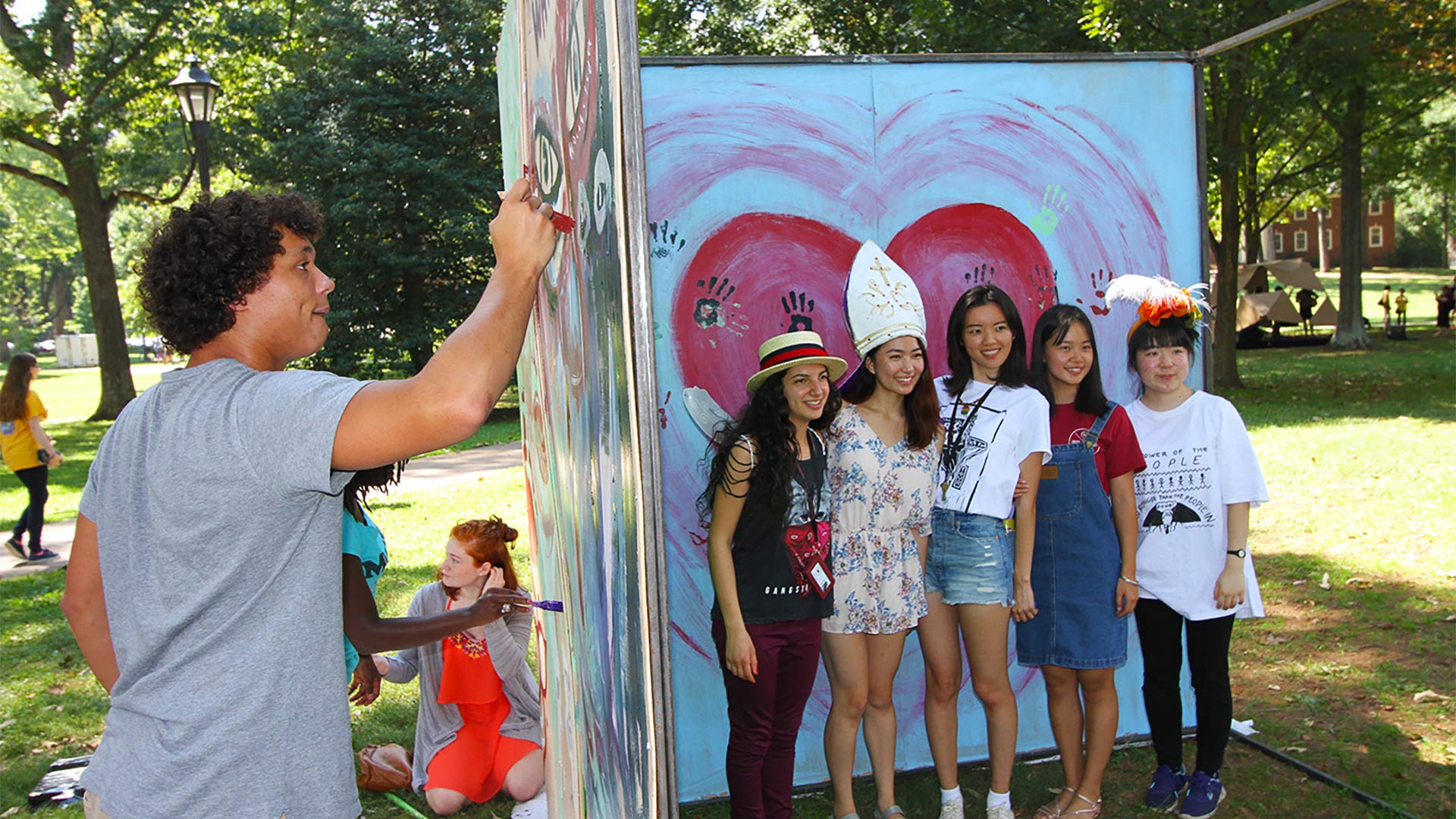 Photos to commemorate Arts on the Quad!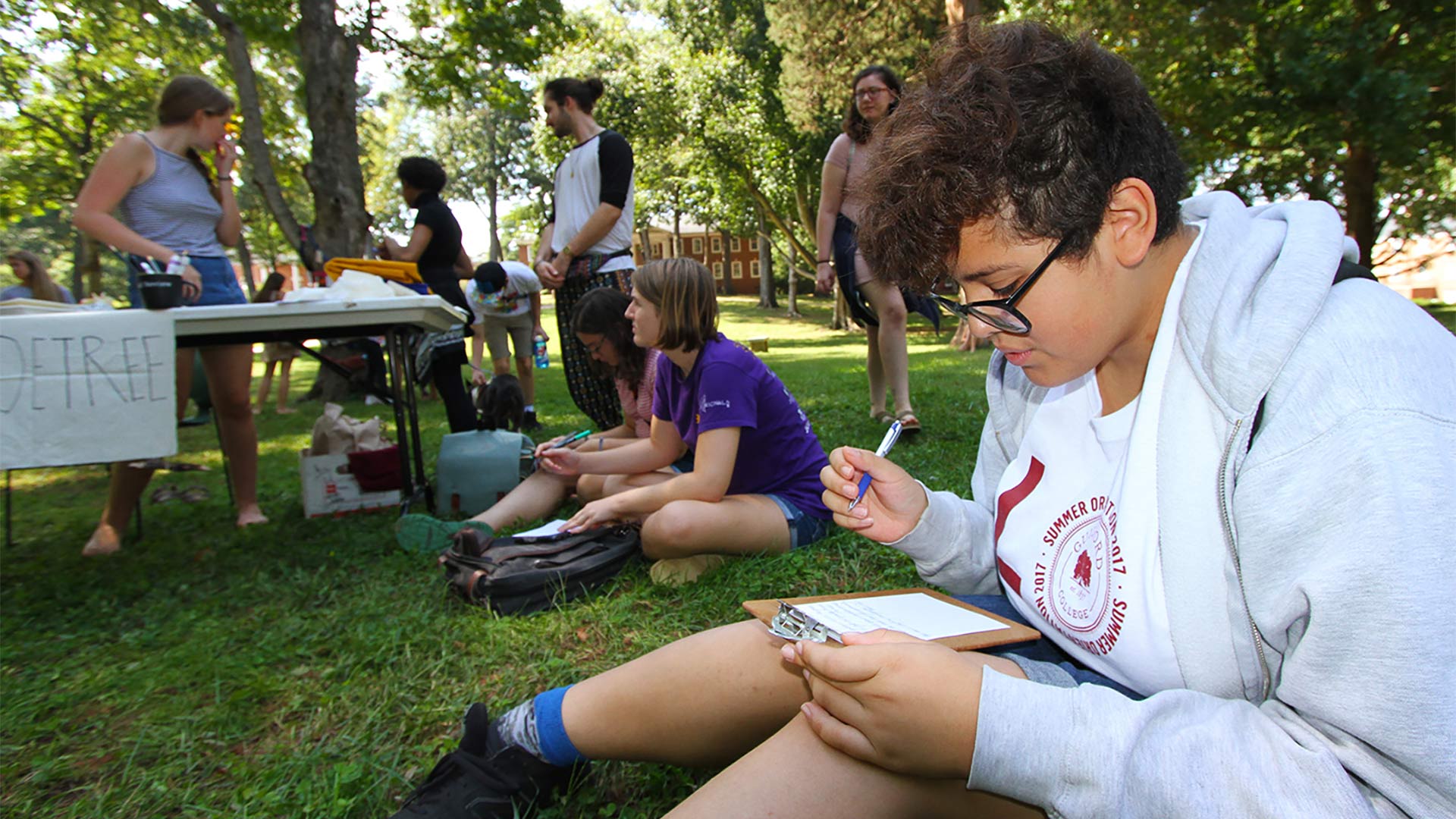 The art of poetry was also on display.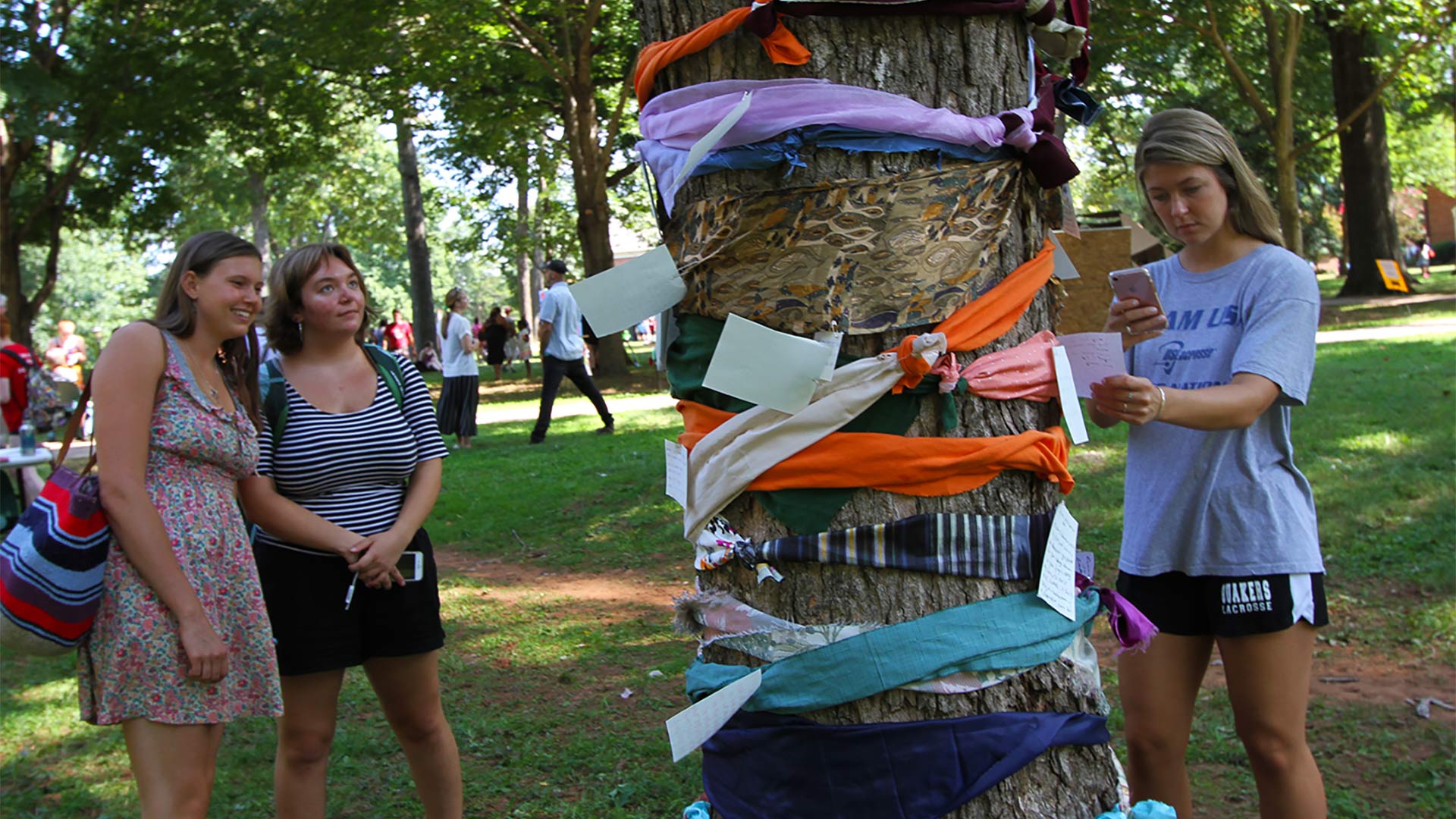 It's a POETree! (Get it?)
















Live music! Stage combat demonstrations! Face painting! Steamroller printing! (So very cool!) Draw and dance battles! A room-sized pinhole camera! And the list goes on! It was all available — and even more! — at the first Arts on the Quad, our first of three community events this semester. And it was awesome. We'll see you at the next one, Meadowfed on the Quad in October!
---