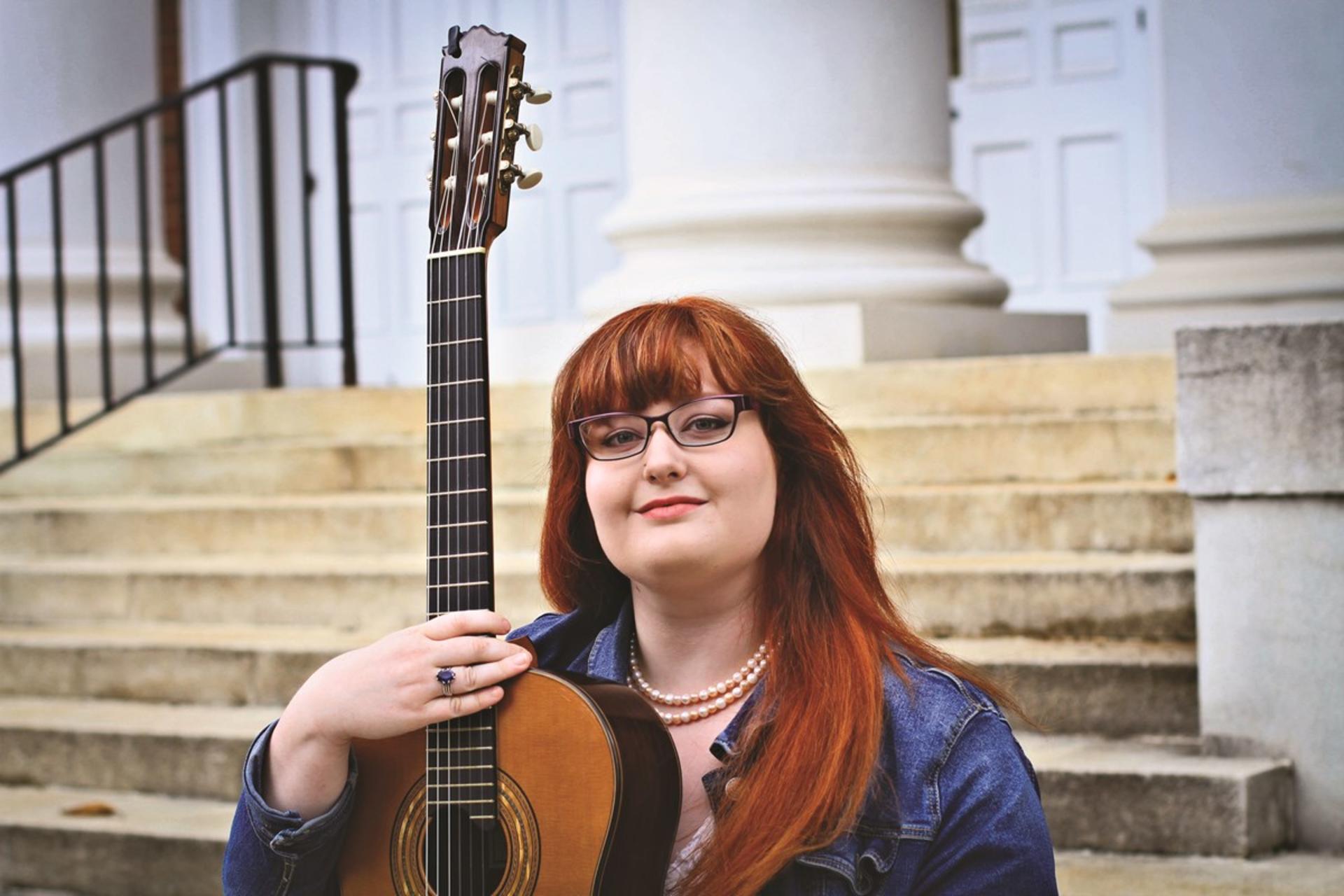 Juliet Gervasi '17 has proof she chose the perfect college — she's been accepted into her top graduate program.
A senior Music major studying classical guitar, with an Education Studies minor, Juliet is on the path to life as performer and teacher. After graduation, she'll attend UNC School of the Arts (UNCSA) for a master's in guitar performance.
"I obtained a graduate assistantship so I'm excited to get to teach guitar lessons to undergraduate students and lead some classes," she says.
UNSCA isn't her first teaching gig. At Guilford, she served as a teaching assistant for the guitar ensemble and tutored music theory. She also teaches guitar lessons at Moore Music in Greensboro, as well as in her private studio — both of which she plans to continue.
"Because of my time at Guilford, I am going to my first choice grad school. I've already been teaching guitar for three years, and I've gained a lot of valuable experience performing at various gigs that I have gotten through Guilford," she says.

A Musical Journey
Guilford has also given Juliet a head start on her travel goals. She spent a January term in England and studied abroad in Italy for a semester. She's traveled with the guitar ensemble as well, touring in some of the country's most interesting cities.
"My travel experiences with Guilford were all so enriching," she says. "They gave me a lot of tools that I use in my personal and professional life."
The travel-savvy Greensboro native says the decision to attend college in her hometown was an easy one. Kami Rowan, Chair of the Music Department and head of the guitar program, is to thank for that.
"I told Kami I wanted to be a guitar instructor, so she helped set me up with a job interview. Since then her advice and wisdom have been invaluable to me as a young teacher," Juliet says. "I think the best thing about Guilford is its amazing professors, and I have found that especially the Music and Education Studies departments are really exceptional. They are beautiful reflections of and testaments to Guilford's values."
---