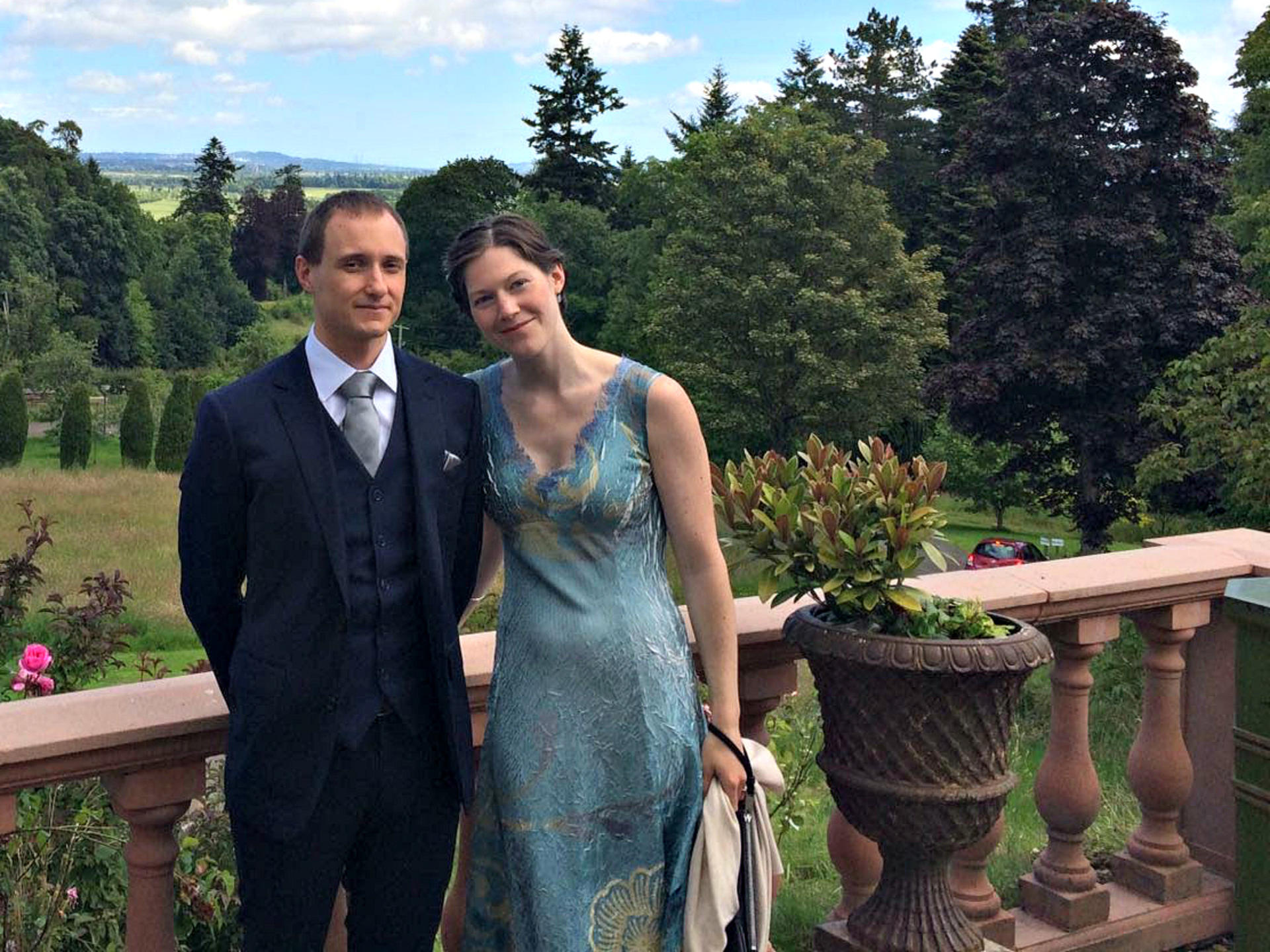 Genevieve Holmes '08 was looking for a liberal arts school on a beautiful campus, and during a visit to Guilford that's exactly what she found. While at Guilford she continued to follow her passions, double majoring in English and music and serving as captain of the swim team.
Genevieve now lives in Boston, Mass., where she serves as Manager of Strategic Initiatives at Forsyth Institute, the only independent nonprofit research institute dedicated to oral and overall health. She says she applies the analytic skills she garnered as an English major to help the COO and CEO identify opportunities for improvement, resolve problems and direct and implement changes through strategic initiatives.
She has also discovered ways to satisfy her other life-long loves of music and sports. She currently serves on a volunteer basis as the Executive Director of Make Music Boston and rows competitively with the Women's Comp Team at Community Rowing Inc.
Experience to Count On
Genevieve's time at Guilford College played a big role in the opportunities she has found as an adult.
"As a music performance major, I did a lot of accompanying and collaborating with other people to produce music and concerts, which helped me learn discipline as well as skills to work with others to get things accomplished," she says.
She also benefitted from internships with the Eastern Music Festival and Boosey & Hawkes, a music publishing company. Through her hands-on learning, she was taught how to successfully combine music performance and business. The experiences gave her the confidence and skills needed to run music nonprofits.
Her first experience with a music nonprofit came while she was living in Germany. She and her now husband, Vladimir Sudilovsky '08, moved to Munich after college, where Genevieve co-founded and ran the music nonprofit English-Speaking Music Ensembles (ESME) e.V. in addition to her work with a telecommunications company. When she moved back to the U.S. two years ago, she was looking for another way to stay involved with music.
"I met a number of musicians, one who was running the Make Music Boston festival, and it just happened they were looking for someone who could take over as executive director," Genevieve says. "I've always been interested in offering local communities a platform for music-making and spectating at minimal costs, and working with Make Music Boston gives me that opportunity."
Exposure to the World
Genevieve says her liberal arts education served her well in preparing her for success in her community outreach work and in her work at the Forsyth Institute.
"Taking classes in a broad spectrum of areas including philosophy and ornithology as part of the liberal arts education exposed me to so many different people and thought-processes," she says. "In my work, whether talking with musicians, microbiologists, clinicians or arts funders and enthusiasts, it's important to listen to what others think, digest their issues or ideas and work with them to make the organization thrive. Guilford's collegial atmosphere, broad curriculum and enterprising faculty set the stage and provided me the tools for the work that I do today."
---