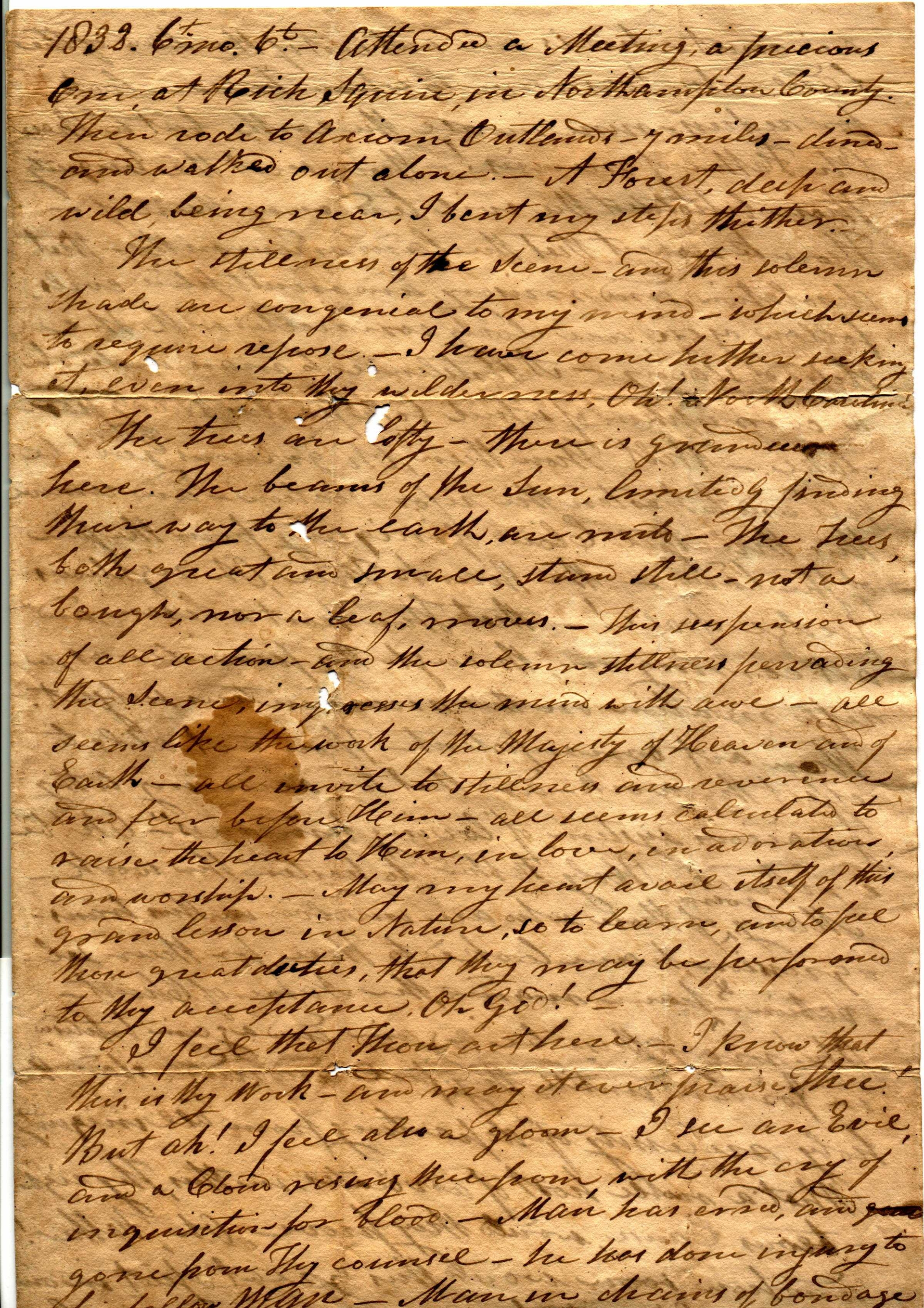 The community is invited to join a live broadcast of WUNC's The State of Things at Triad Stage. Our own Gwen Gosney Erickson, Librarian and Archivist for the Friends Historical Collection, will talk about the "long, rich history of North Carolina Quakers who provided sanctuary and safe passage to slaves as far back as 1770." Plus, Guilford alum and Music major Christy Hopkins '10 will perform with the featured band, Whisky Christy.
Admission is free, but an RSVP required because of limited seating.
Caption: 1832 document by Quaker Rowland Greene who served an a key adviser in the founding of New Garden Boarding School. MS084, Quaker Archives, Guilford College.
---