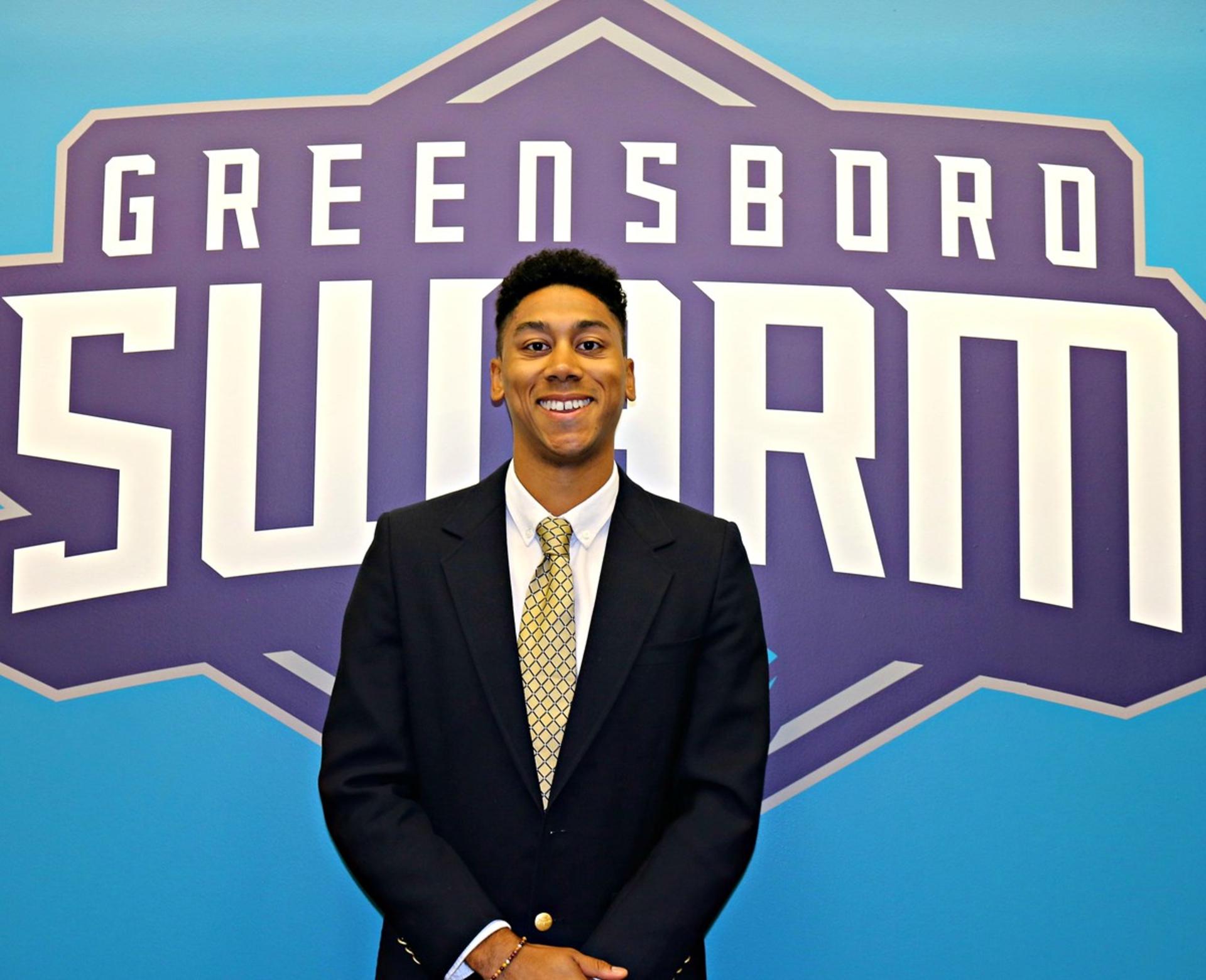 Brandon Rothfuss '15 has been an athlete for pretty much his entire life. He started playing soccer when he was just 4 years old, which became a passion that followed him through high school and into college.
"I was excited for the opportunity to play soccer at Guilford College," he says, "where being part of a team gave me discipline and focus."
For Brandon, soccer was much more than a game to be played on the field. As a sports management major, he was able to see sports as a way to use his marketing skills and explore other avenues of business and sales around sports.
"My years at Guilford really opened my eyes to the fact that there are opportunities to be had other than just playing sports," Brandon says.
Speaking Up for Others
Working with nonprofit organizations is also important to Brandon, who benefitted from many volunteers as a kid in youth leagues.
"I was raised by a single mother, and I looked at my coaches as mentors and father figures," he says.
As a Bonner scholar, Brandon was able to work with teen moms and youth at the downtown YWCA, where he found he was able to be a voice for those who had a hard time being heard. "The mothers who participated in the program were in need of soap, deodorant, toothpaste, and other items, and so with the help of my RA and friends, I was able to collect and donate multiple care packages filled with the essentials," he says.
Today, he has found a great opportunity to work in the sports marketing arena as well as give back to the community. As an account executive for the Greensboro Swarm, a G-League NBA team, he markets the team to increase tickets sales. He also engages with nonprofit groups in the area to raise awareness and provide fundraising opportunities.
"I know how much sports impacted my life and has enabled me to do what I've gotten to do so far," he says, "and I'm grateful for the chance to give back."
---