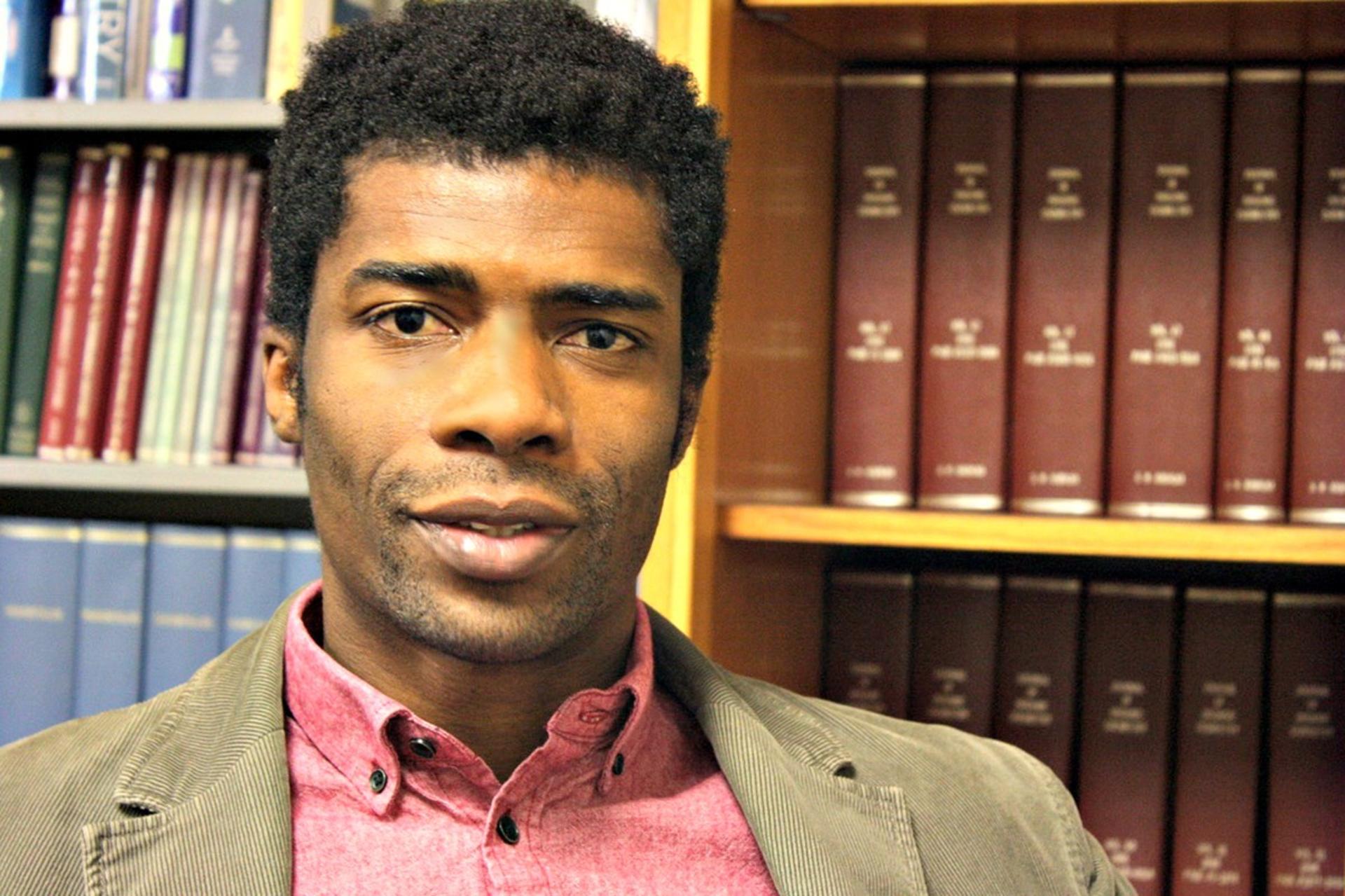 Ampofo Darko '04 willingly admits he was late in choosing his major at Guilford College.
"I was reluctant to embrace my love for chemistry," he says. "It seemed at the time that it wasn't cool to be a scientist."
But in looking honestly at what subjects he liked and what he enjoyed doing, problem solving and research quickly rose to the top. "I'd always loved science in high school, and I was even on the Science Olympiad team in middle school," he says.
Ampofo credits his time at Guilford for giving him the problem-solving skills and a confidence in learning that helped propel him to graduate school, where he ultimately earned a Ph.D. from the University of Florida. He's now a chemistry professor at the University of Tennessee, Knoxville.
"I appreciate the fact that at Guilford we were able to have a close relationship with our professors," he says, "and the way they taught really gave me a firm grasp of the concepts related to organic chemistry."
Changing Minds, Teaching Skills
Now Ampofo is taking the lessons he learned as a student at a liberal arts school and applying them to his own teaching practice.
"I try to break things up in a lecture by asking questions, encouraging communication with other classmates and working together in groups to find new ways of looking at things," he says.
At first he met with some resistance from students who were used to one way of doing things, but in the end the experience has benefitted their understanding of the material, taking it from rote memorization to being able to understand what's happening and why.
In addition to his teaching responsibilities, Ampofo enjoys the opportunity to conduct research and the flexibility to determine the direction of his work provided by a university. He's currently supervising a group of graduate students in the doctoral program at the University of Tennessee on research to design a catalyst (a substance that speeds up a chemical reaction) with potential applications for energy, materials, or cancer treatments.
"Guilford College instilled in me a love of learning, and I'm lucky to be able to continue that through my own research as well as pass it on to a new generation of students."
---