An education in Accounting, the language of all commerce, prepares students for success in almost any area of business. The Accounting Department equips students with the knowledge and skills they need to manage, thrive and lead in the industry.
We approach Accounting in the context of the liberal arts. Students develop sound analytical and communication skills and gain problem-solving experience in real-world situations. Expert faculty work collaboratively with students to prepare them to navigate the ever-changing landscape of theory, regulation and practice.
Graduates of the Accounting program have gone on to careers in public accounting, industrial and governmental accounting and nonprofits. Others have pursued graduate studies or used their solid financial background as a springboard to careers in banking and business.
Majors and Minors
My professors in the Accounting Department have become invaluable mentors.... I love how much of a family everyone is here, especially the faculty.
Accounting Major: The bachelor of science degree in Accounting gives students exposure to the primary area of Accounting in which they receive a basic grounding in statistics, economics, computers and finance. To earn a bachelor of science in Accounting, students complete 13 courses: eight accounting courses and five Common Body of Knowledge courses. Accounting graduates may sit for the CPA Examination in the semester in which they graduate.
Forensic Accounting Major: The bachelor of science degree in Forensic Accounting educates students in the law and techniques to prevent and detect fraud. The degree program consists of eight major courses and four Common Body of Knowledge courses. These courses prepare graduates for entry into the marketplace and to take the Certified Fraud Examiners (CFE) exam.
Accounting Minors: To earn a minor in Accounting, Forensic Accounting or Money and Finance, students complete four courses that enhance the marketability of their liberal arts education. The Accounting minor provides basic accounting concepts and tools; the Forensic Accounting minor provides students with skills in fraud prevention and detection; and the Money and Finance minor provides students the skills to analyze an organization's financial reports and think strategically about its financial position.
Accounting Department News and Events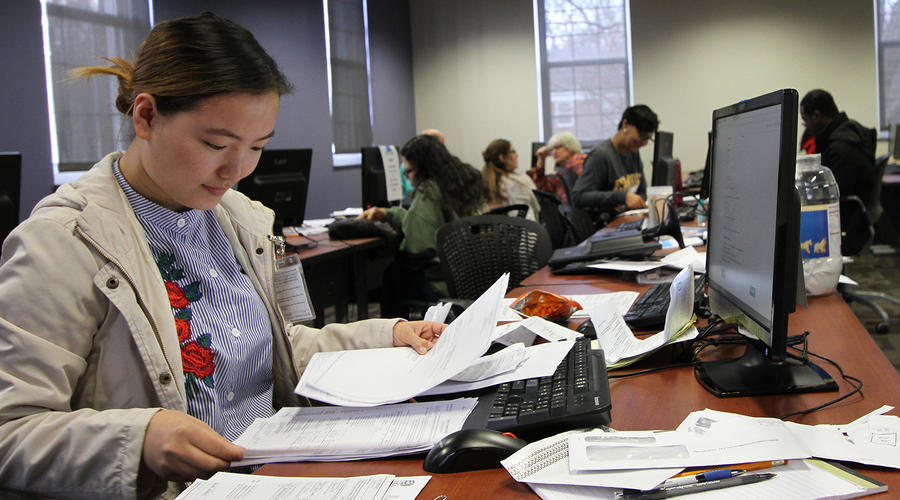 Project Tax Prep
Project Tax Prep
Guilford College students save community members thousands by offering free tax preparation.
Contact Us